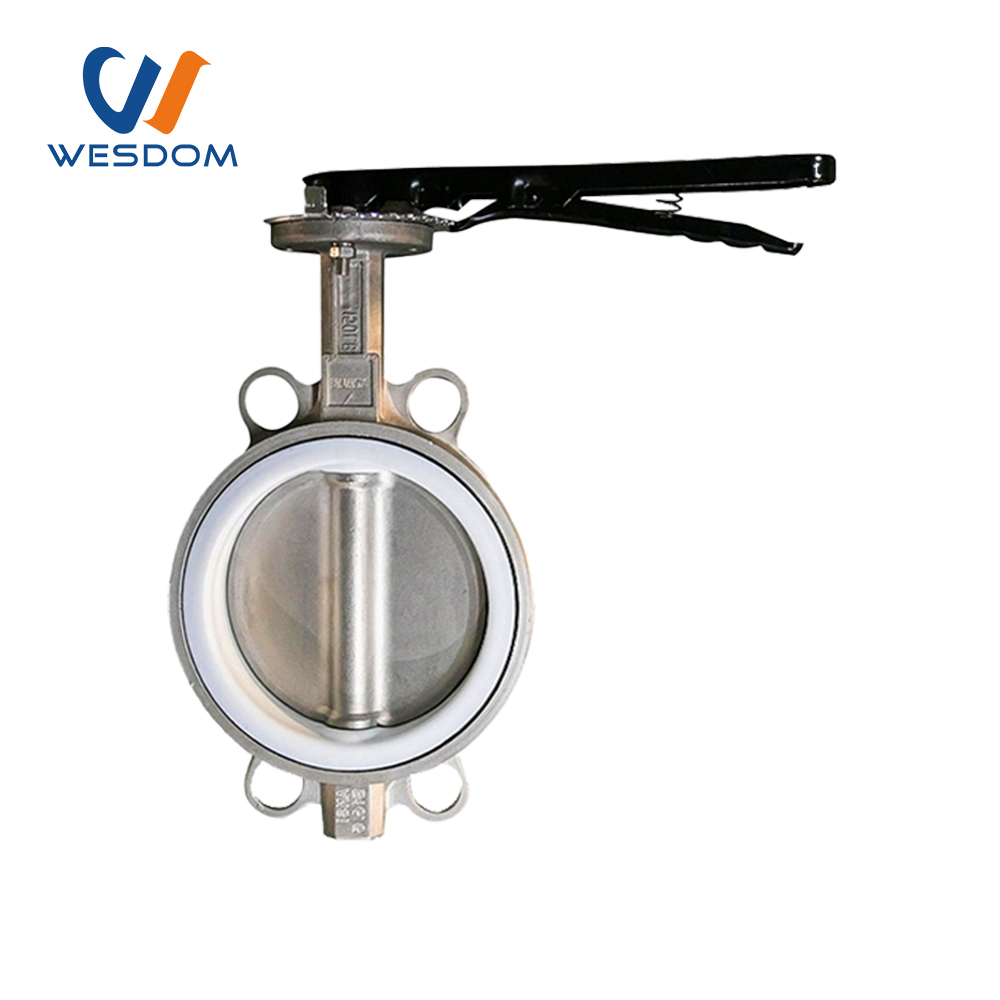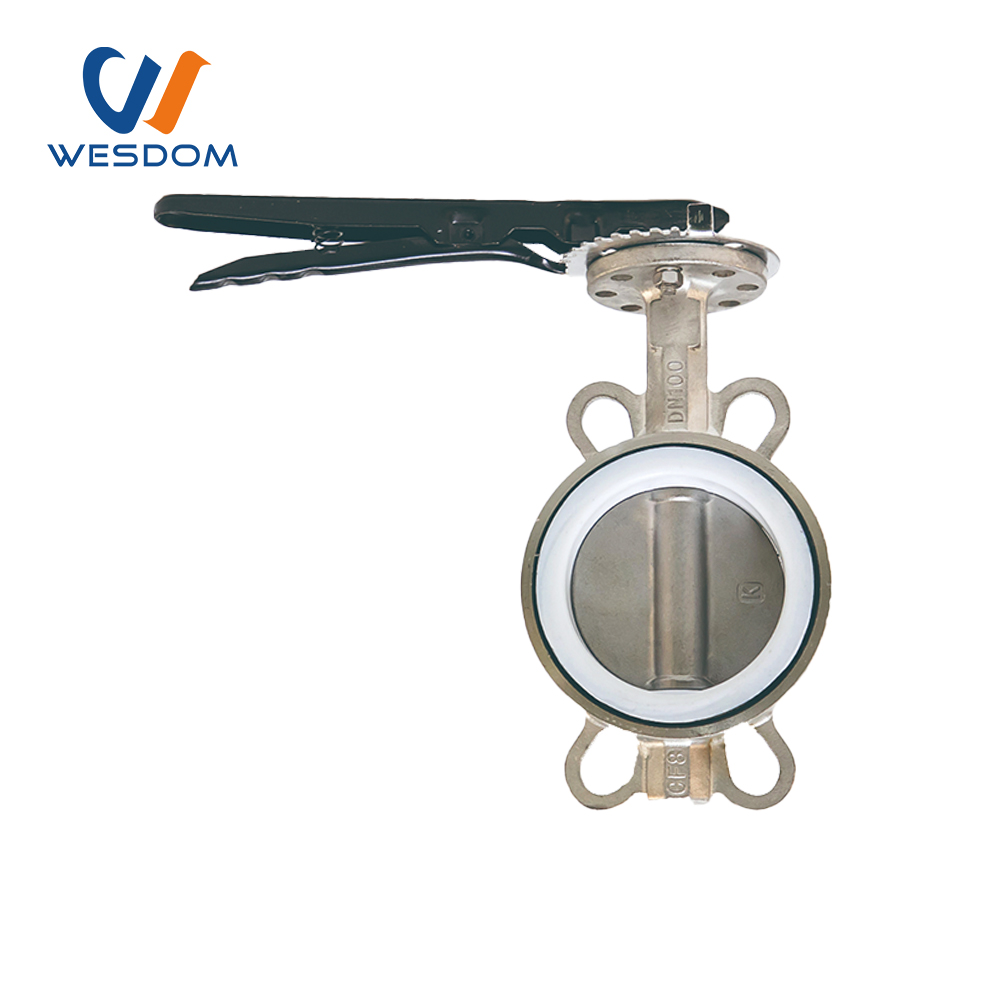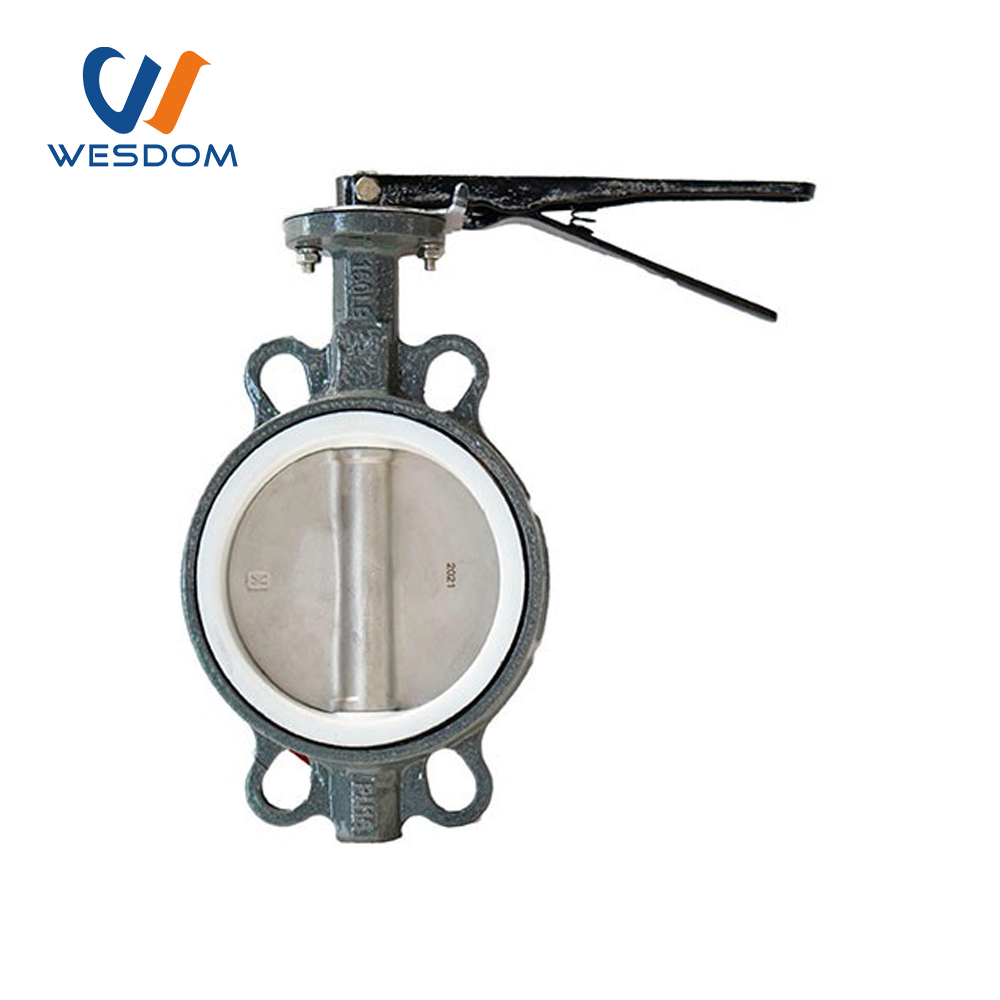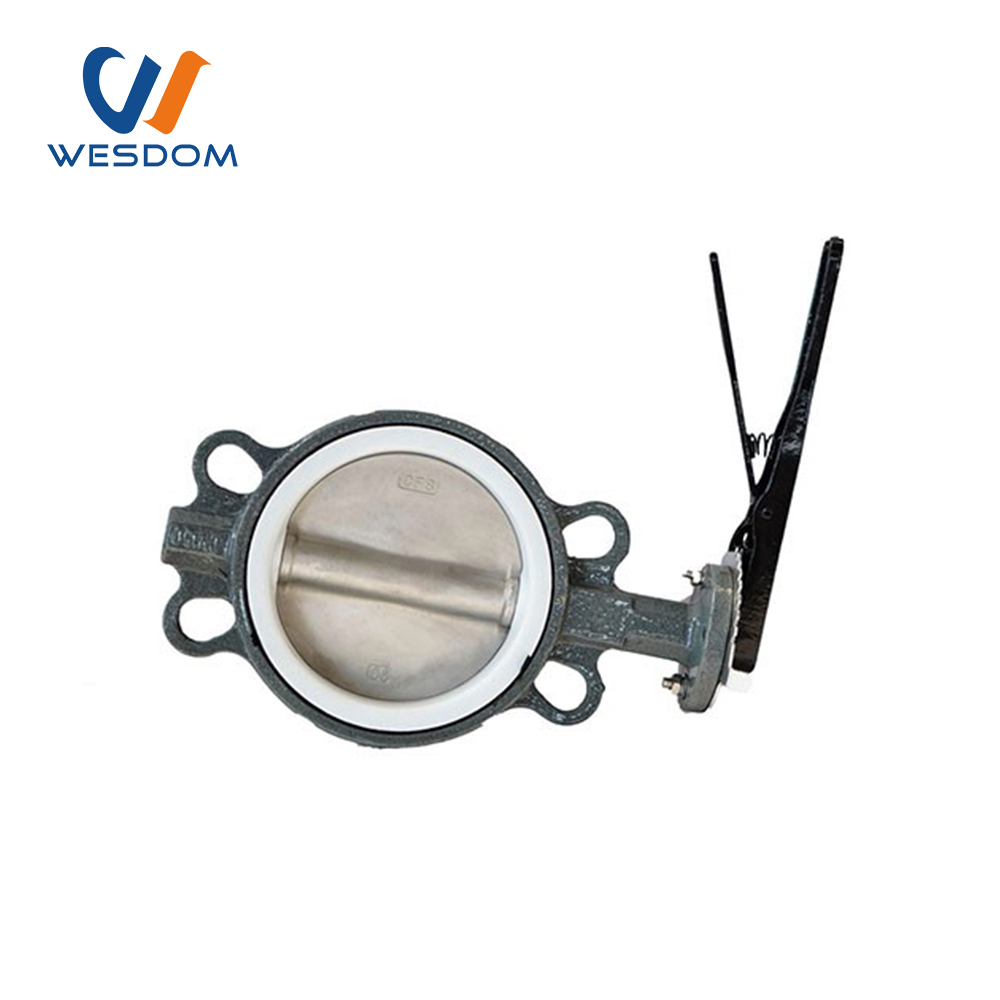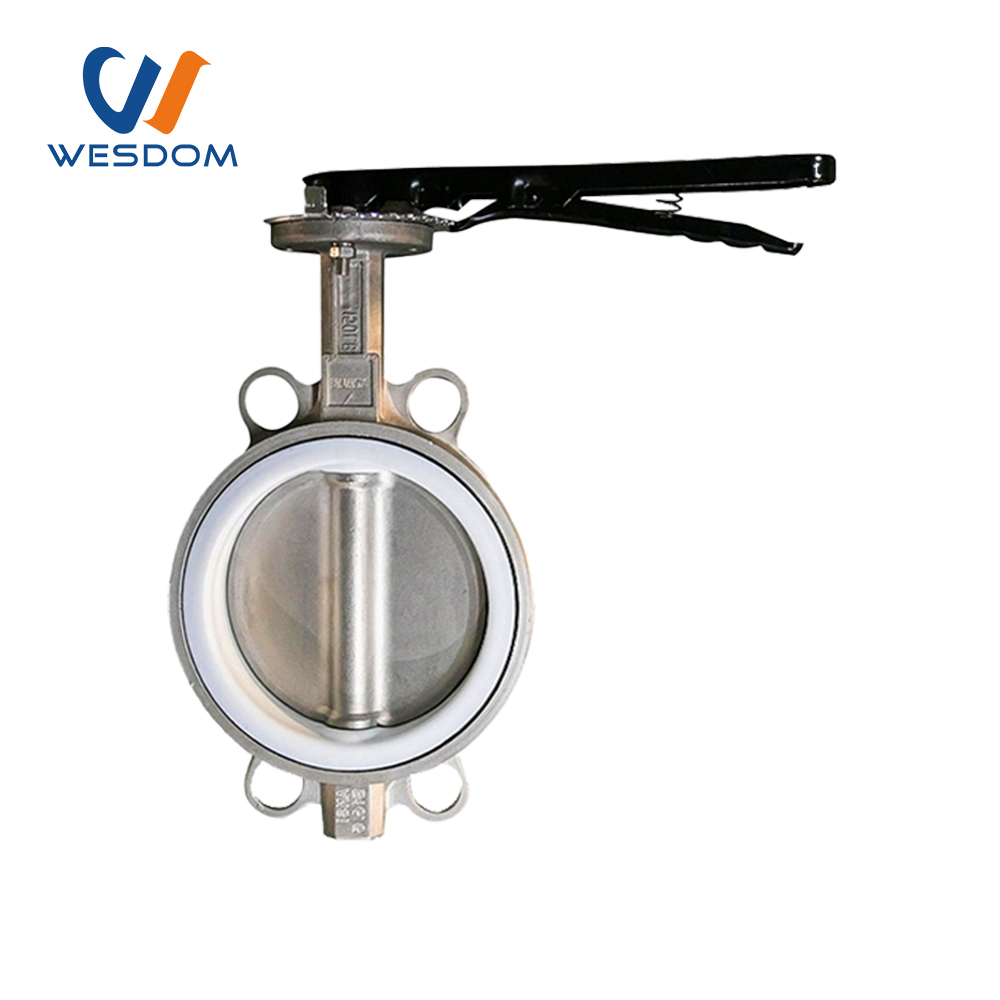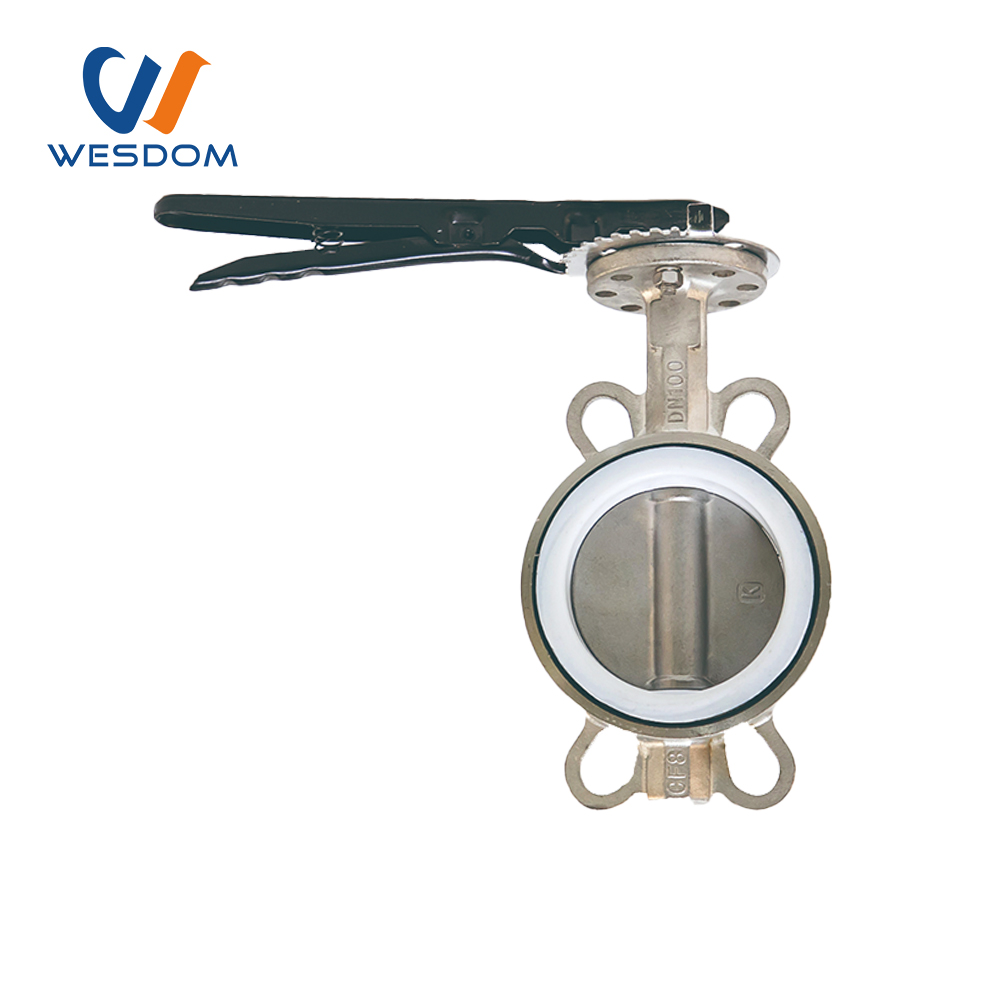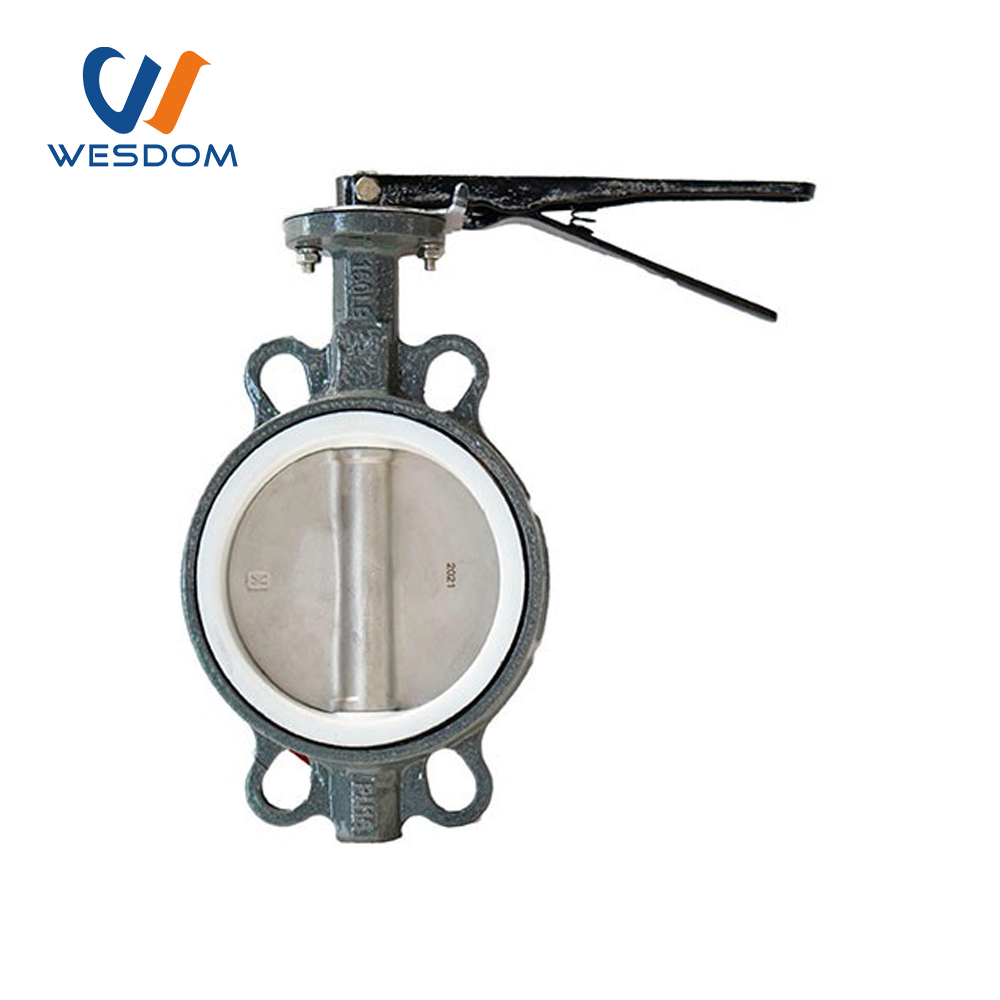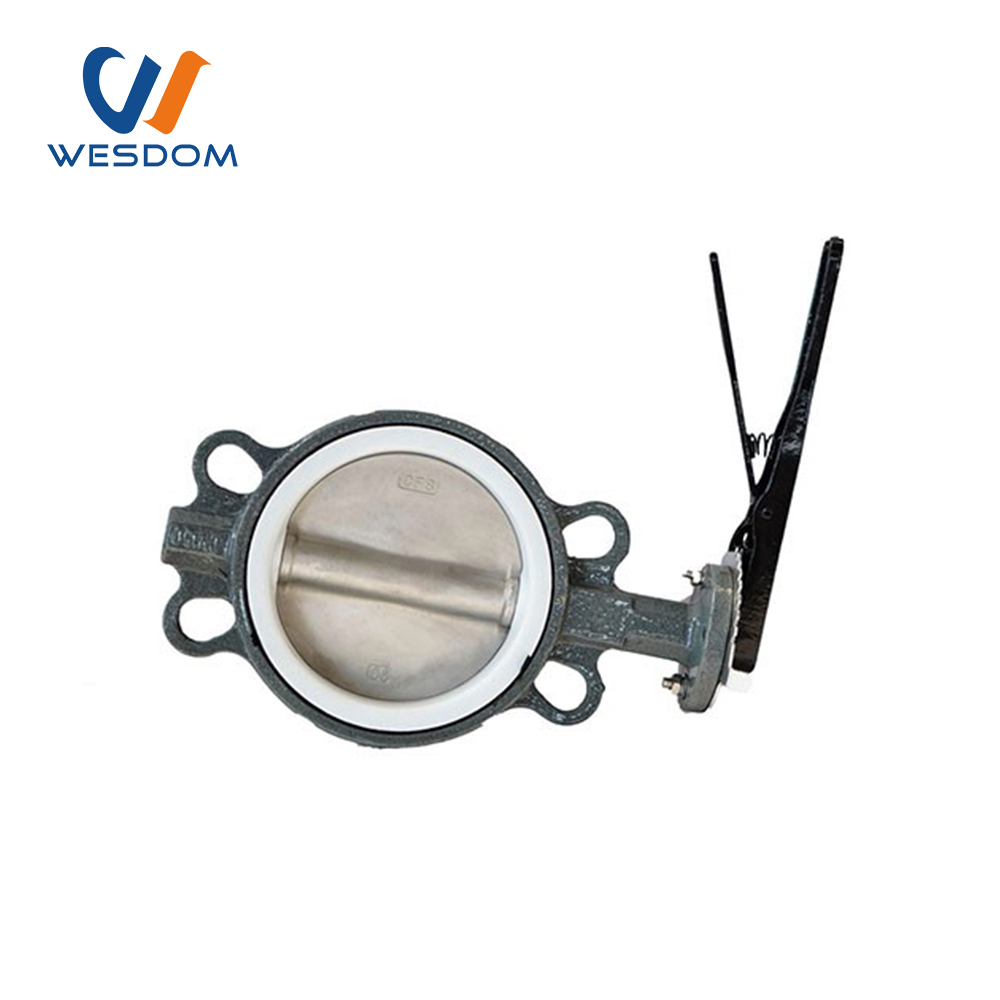 ANSI Wafer PTFE seat butterfly valve
Size Range: DN40~DN600
Pressure: PN10/PN16
Seat Materials: NBR, EPDM, VITON, PTFE
Stem Materials: SS416, SS304, SS316
End Connection: Wafer
Valve design:API609,MSS SP-67
Product Introduction
This product mainly consists of body, stem, disc, seat AL-Bronze bushings etc. The rotation of actuating devicemakes stem and disc revolved, which ensures on-off operations and flow control. The rotation of the actuating device ensures dependability and position disc control and position disc control and water flow control. Rotate handle wheel clockwise, the valve is close.
Why choose us!
Our advantage

We've been in the valve industry for more than 25 years. WESDOM GROUP consists of 5 factories and 4 overseas branches. We face the global valve

service. Its product classification is complete, the commonly used product size is sufficient, and you can buy it with confidence!

A

Our Mission

To be a high-quality supplier of fluid control systems and plan maker; To contribute our wisdom and strength to the development of the cutting-edge

technology of fluid control systems.

M
Factory Tour
WESDOM GROUP consists of 5 factories and 4 overseas branches. The five factories are mainly located in Tianjin, Hebei, Shandong, Lianyungang and Wenzhou. The four foreign branches are located in Tanzania, Zambia, Kenya and Indonesia.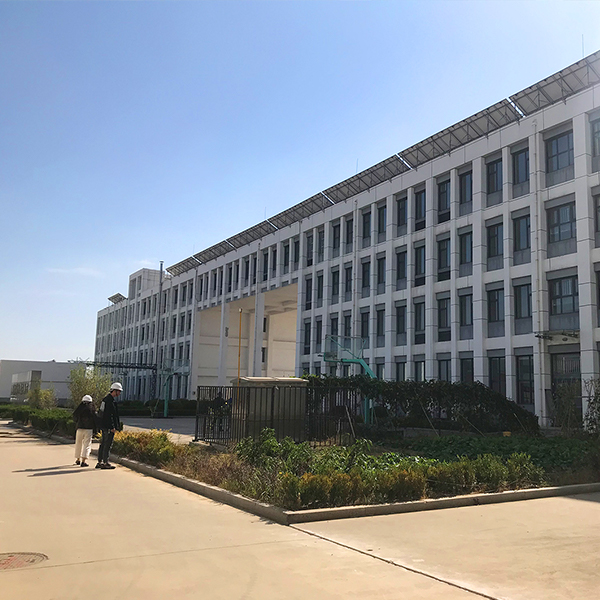 Factory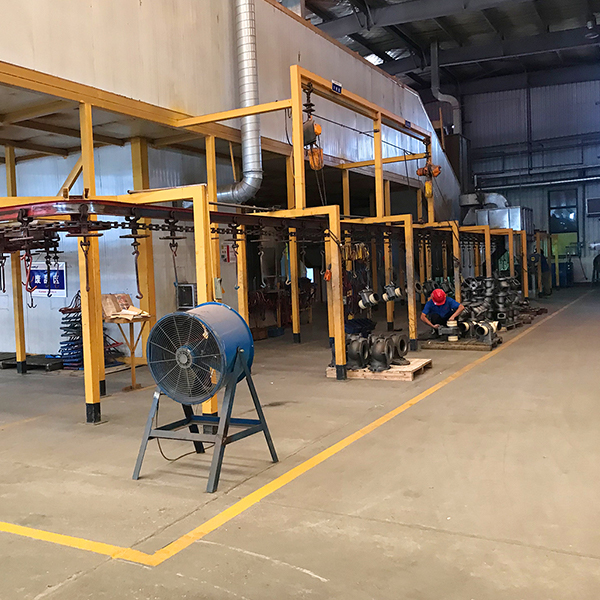 Workshop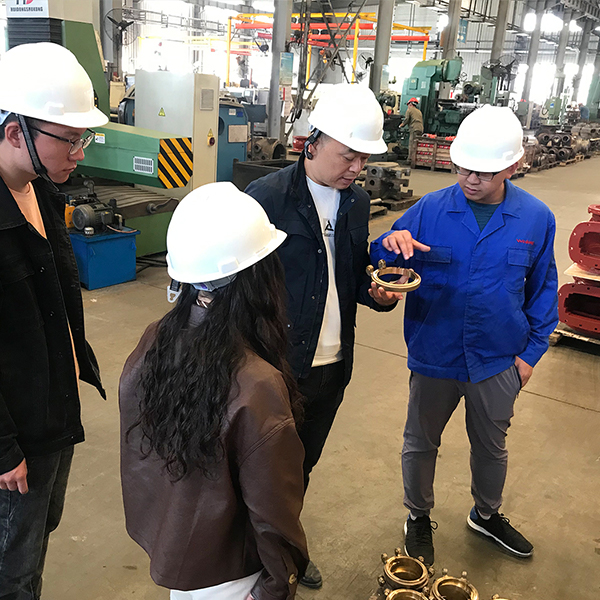 Quality inspection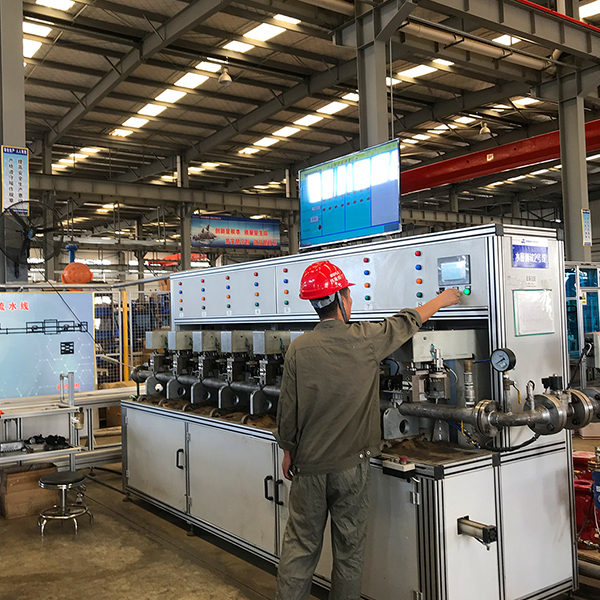 Workshop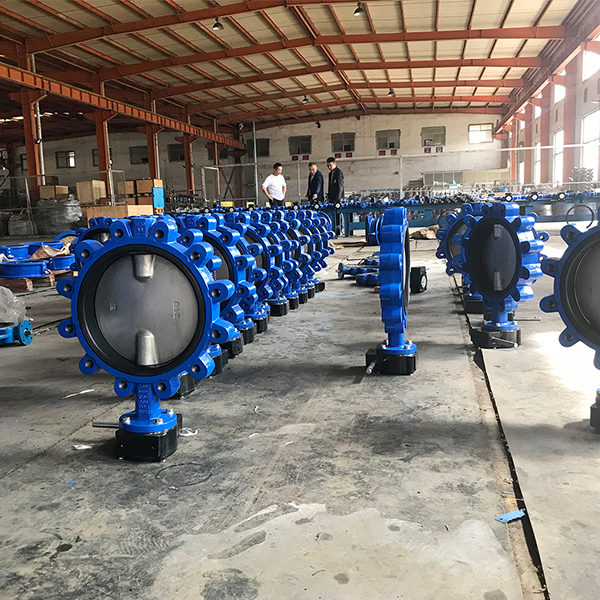 Product show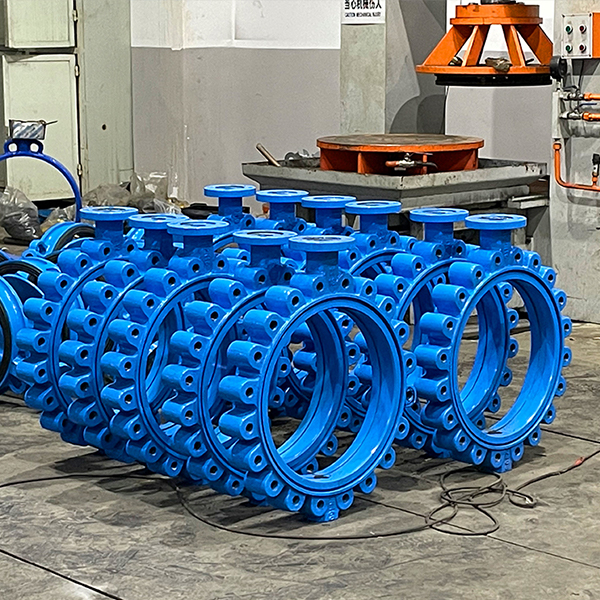 Product show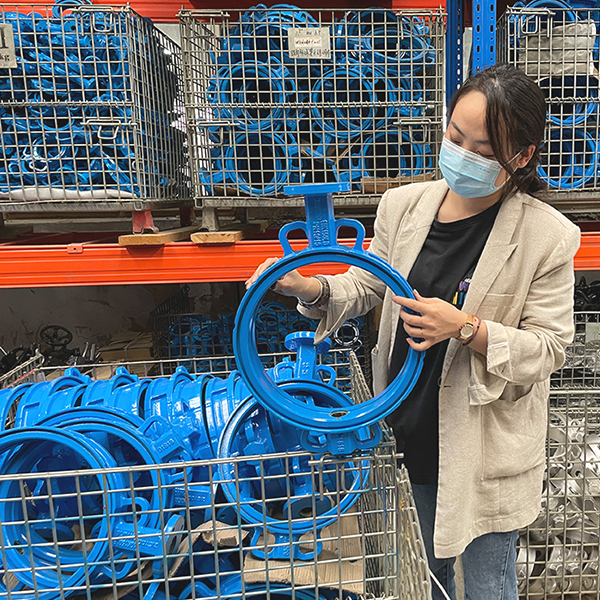 Workshop
Detailed parameters



Bushing

Reduce driving torque, support stem, and ffectively separate it with valve body,reduce wear of stem.

Surface of disc axle hole

Through treatment of polishing, precisely ft with seat.

High precision disc external profile

Reach the requirement of bubbl-tight. small start and stop torque, longer usage life of seat.

Stem seal

Stem is not easy to be distorted, eliminating possible leakage in stem.

Strong precision key

Give psible attachment for manual lever or actuator.

Precision taper pin

Ensure positive vibralion prooft. Stem to disc connection. Easily field replaceable.

Integral stem design

High precision and rlabilt, convenient for start.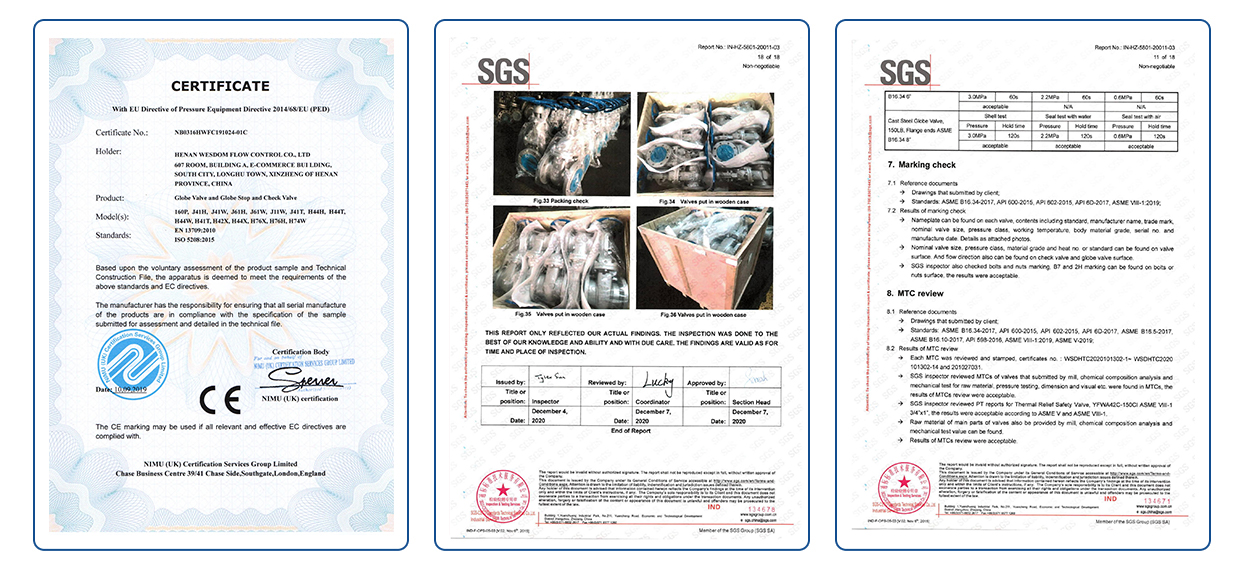 Project Name: Famous Textile Factory Project in Pakistan
Main products: flow meters and SS valves
Project Description:
This is a relatively special case. Because the customer know less about valves, but the demand is very large. So WESDOM assigns a professional team (salesmen and engineers from the International Trade Department) to conduct on-site inspections and give customer some Pertinent suggestions, and this customer are very shocked and moved by our service, and have established a long-term cooperative relationship with us without hesitation;
Project Pictures: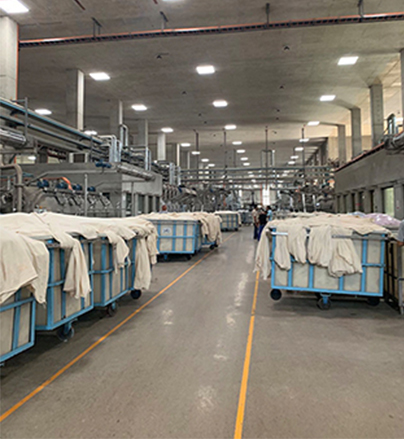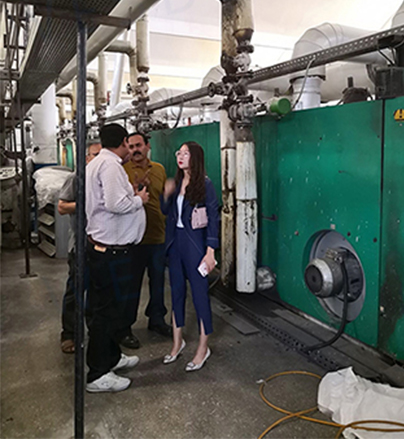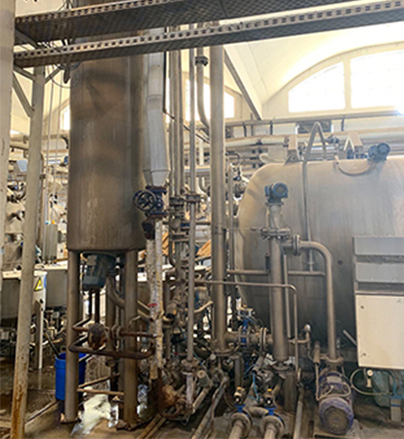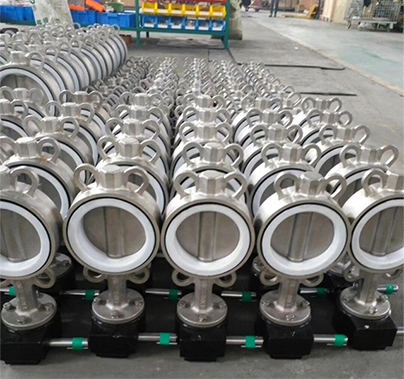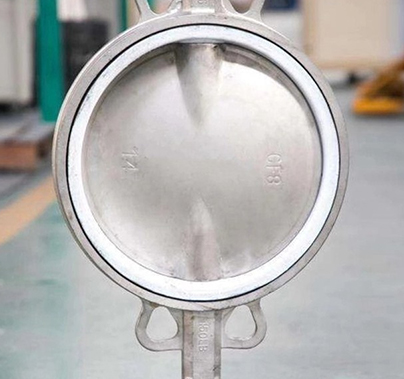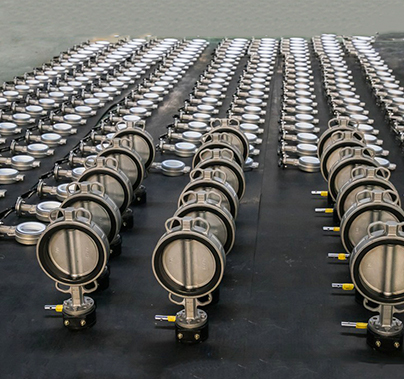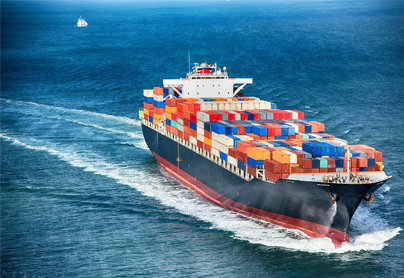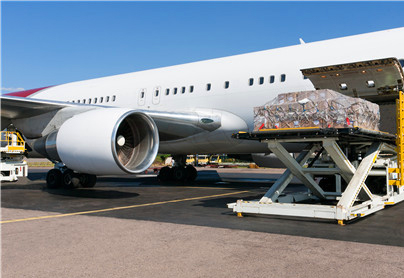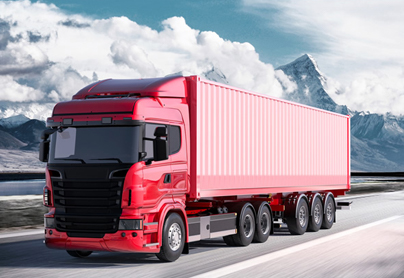 Inquiry
If you have any questions, feedback or comments, please fill out the form below and we will reply you back as soon as possible.