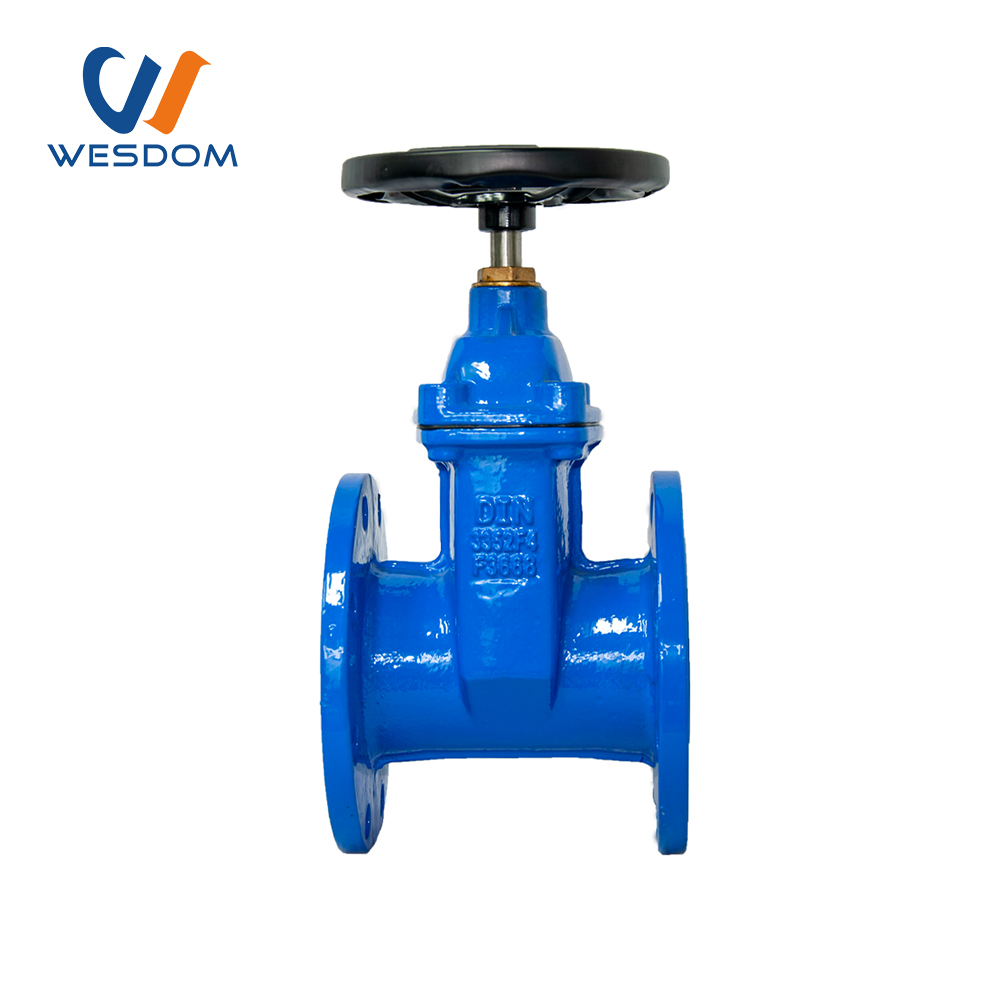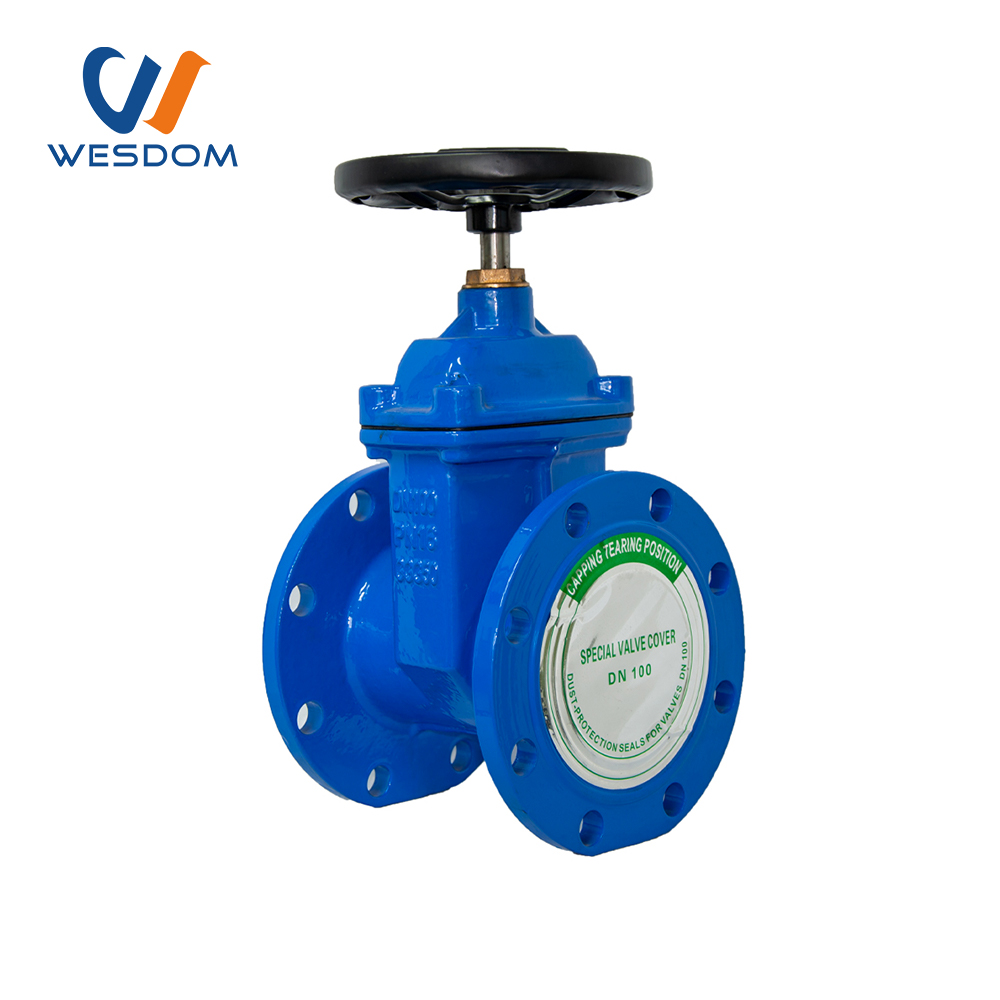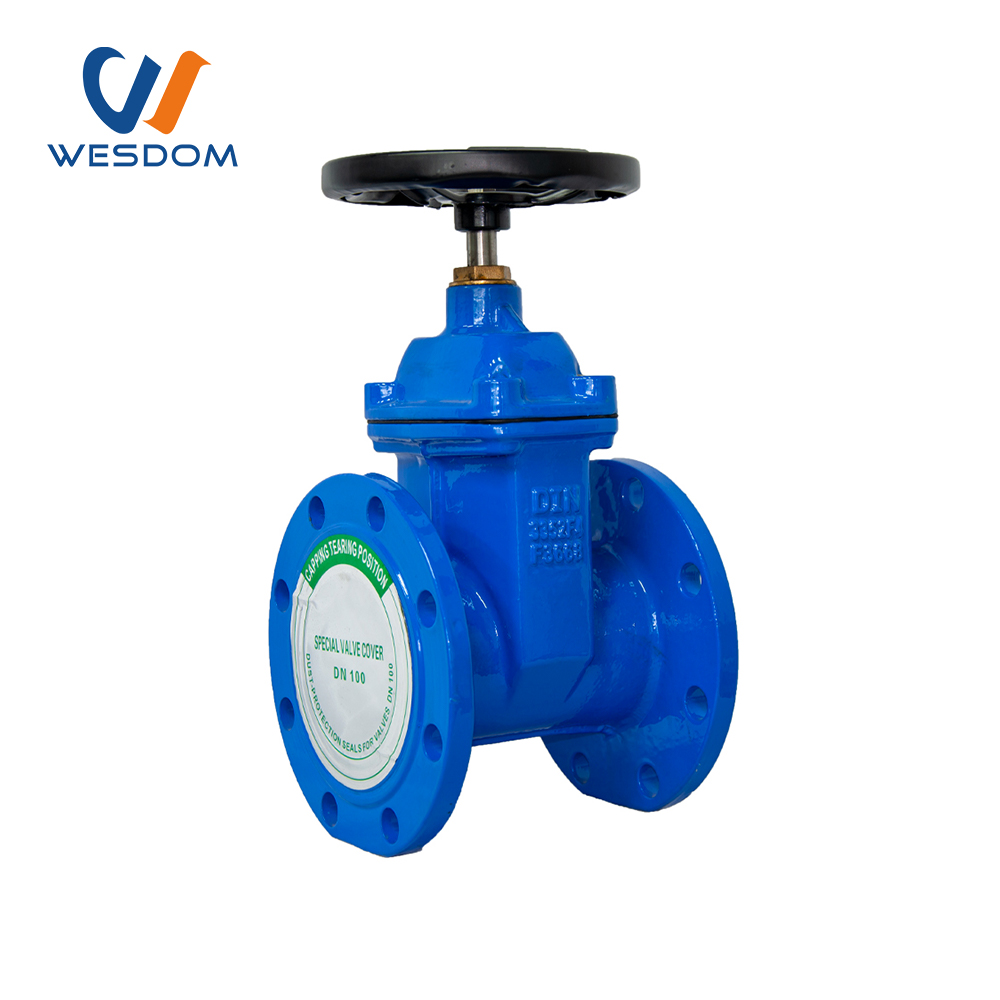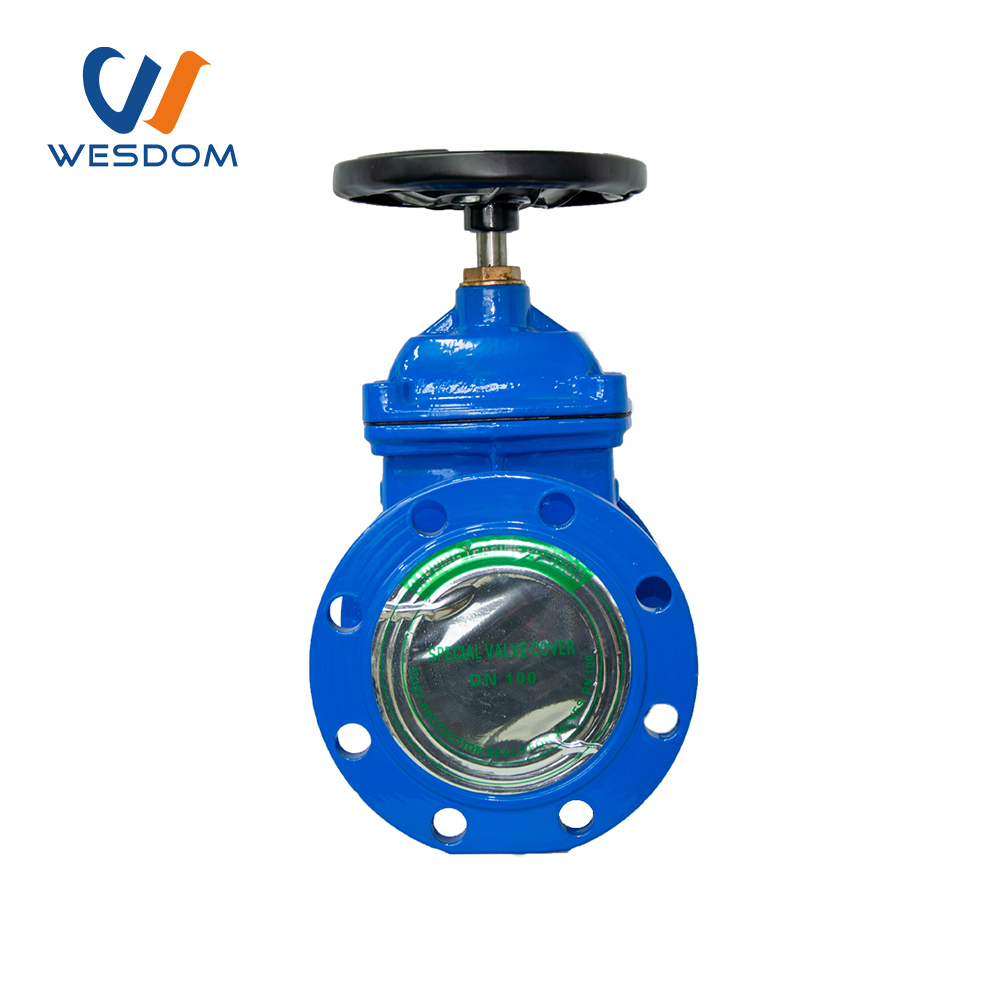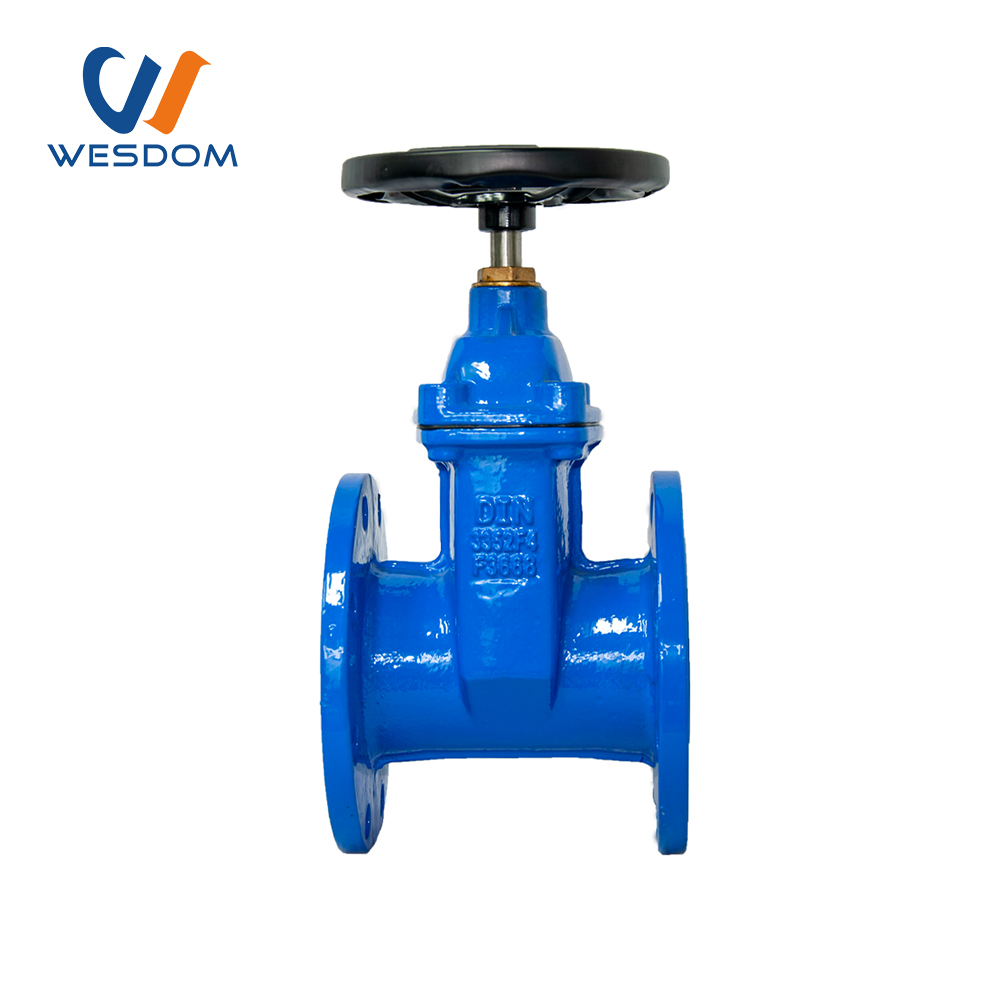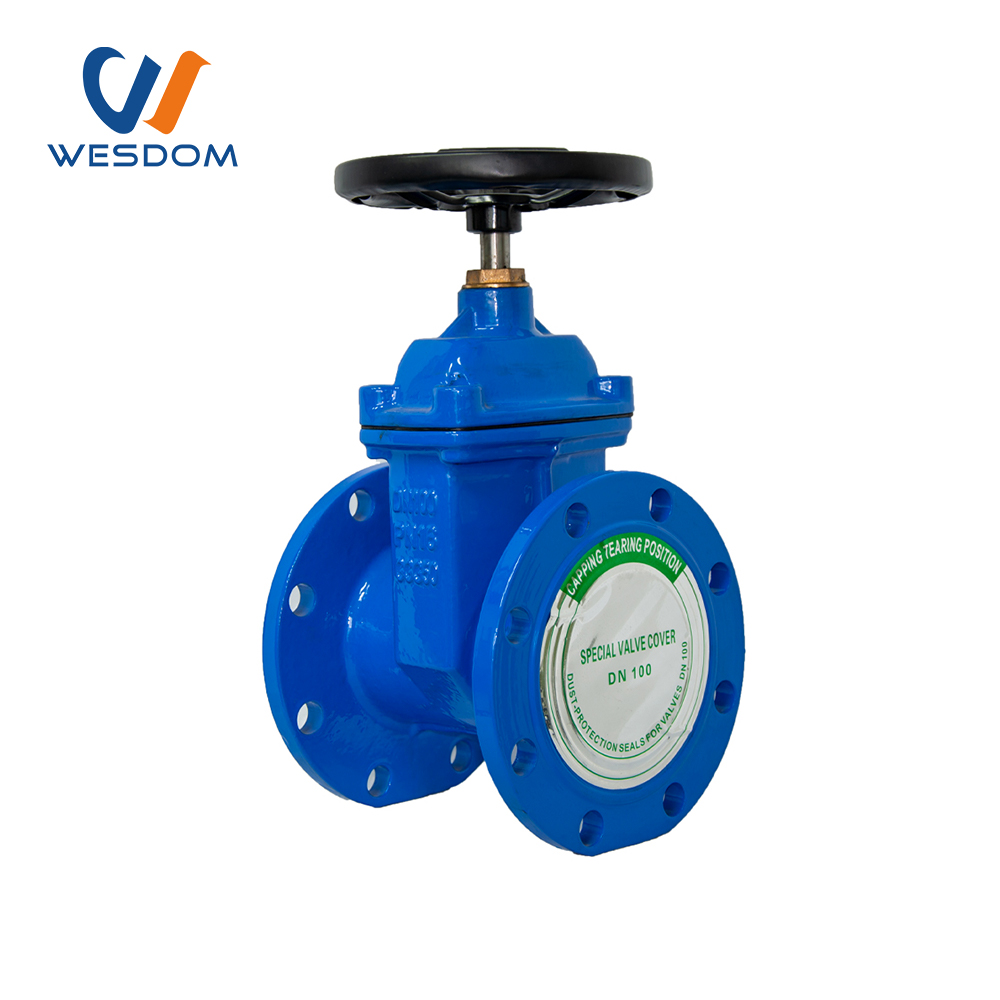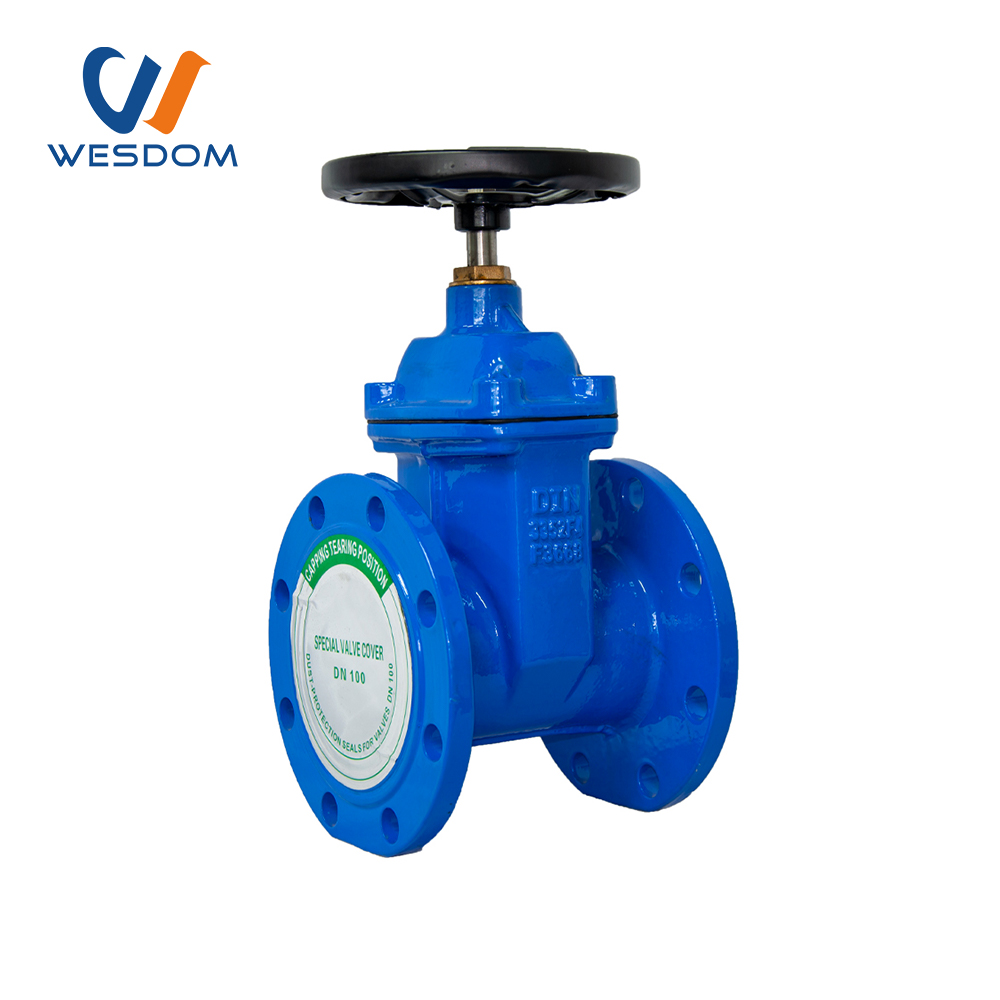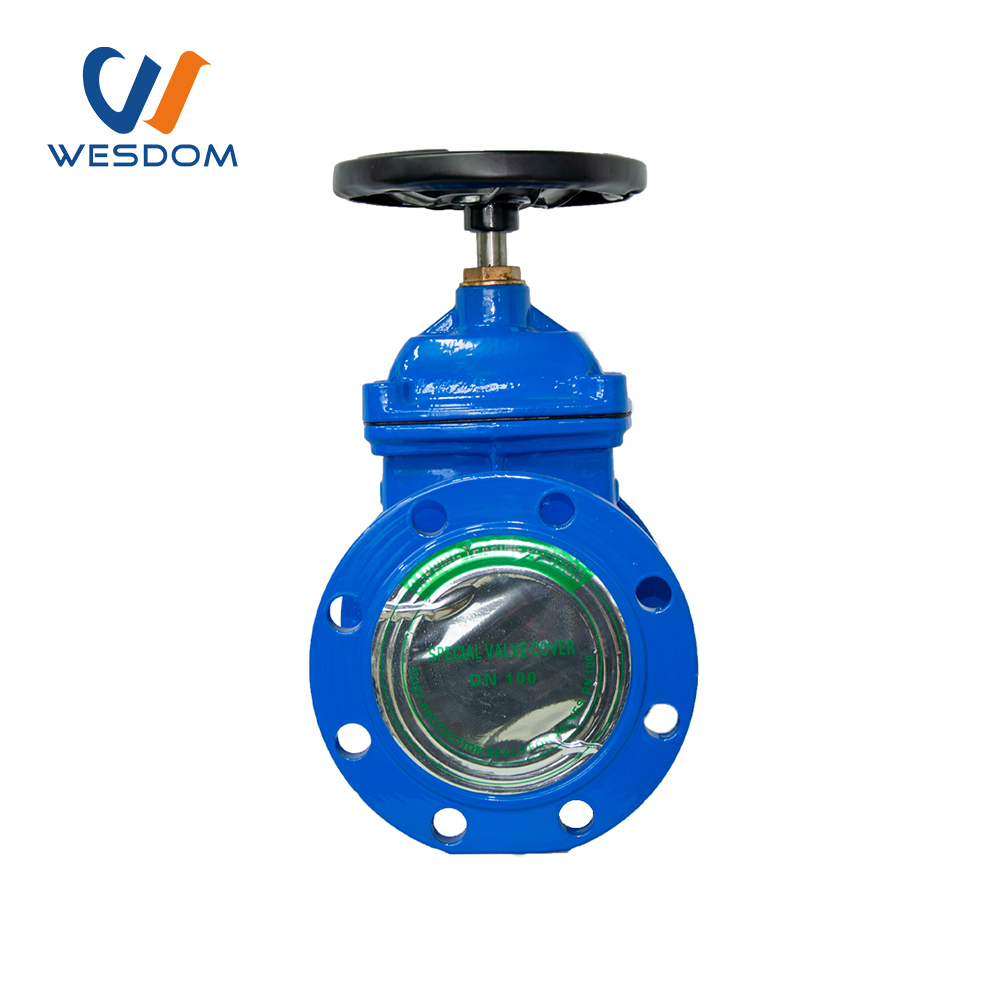 DIN F4 resilient seated gate valve
Diameter: DN40-600
Pressure: PN1.0 / 1.6mpa
Temperature: 0-80 ℃
Valve design: DIN3352-F4
Pressure test: DIN3230
Medium: Water, gas etc.
Product Introduction
DIN F4 resilient seated gate valve is a new type of valve equipment. It is characterized by the use of soft materials such as rubber rings between wedge discs and seats to achieve sealing. Compared with the traditional hard and dense sealing valve, the sealing and performance have obtained a lot promote. The soft sealing gate valve provides a tightening force through high-quality spring and pressure plates to achieve a better sealing effect. It can adapt to different working environments and needs. The soft sealing gate valve has the advantages of sealing reliability, long service life, and energy saving and consumption reduction. It is widely used in the fields of power stations, pharmaceuticals, chemicals, and sewage treatment. Due to the sealing ring of the soft sealing gate valve being made of highly elastic materials, it has a long service life, and it is also helpful to reduce maintenance costs.
Why choose us!
WESDOM patent products, patent certification

The product side flanges comply with national, German, Russian, American, British and Japanese standards and other domestic and international standards

for multiple pressures, easy connection and wide adaptability, which can reduce the type of purchase and stock.

W

The product has an independent identity to ensure traceability

Each wesdom product has its own unique identification number, to ensure product traceability.

E

Provide material inspection report

All wesdom products can provide the material inspection report of the main parts.

S

One-stop service

One-stop service, we not only supply high quality products, also supply solutions and after-sales service.

D

WESDOM has a lot of project experience

We have a lot of project experience in countries such as Pakistan and the Philippines, WESDOM has always been noticed all over the world, and trust comes from quality.

O

WESDOM has a strict quality control system

WESDOM has a strict quality control system and before delivery, we test 100% of each product to ensure its quality, promising you a high quality product.

M
Quality Control Process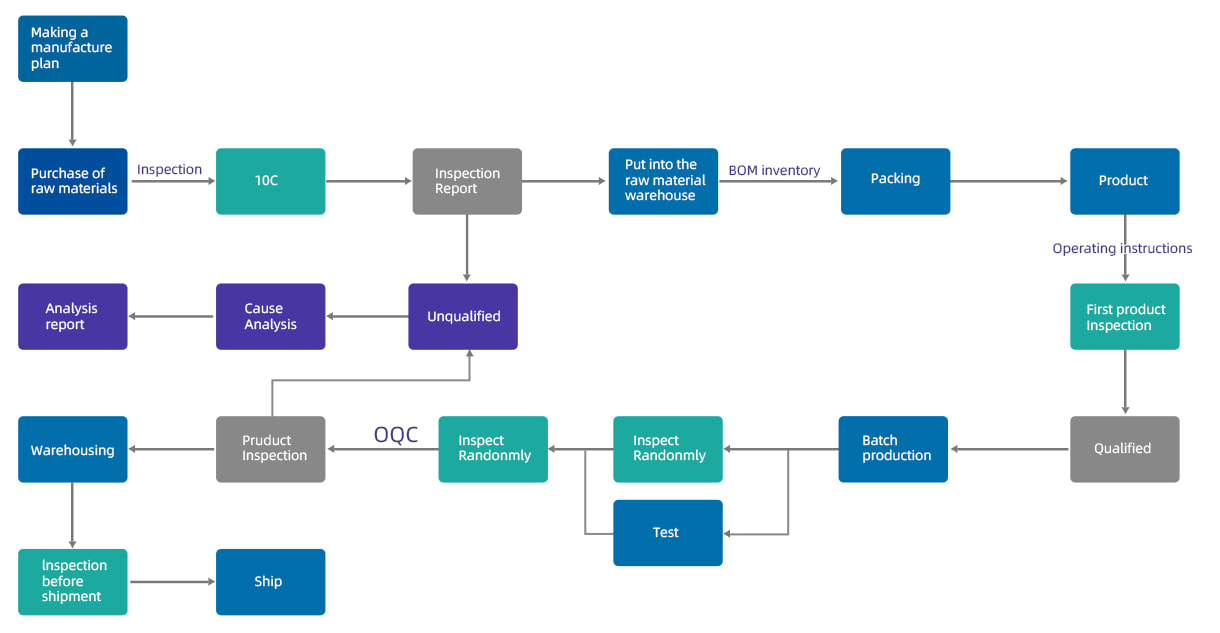 Standard Test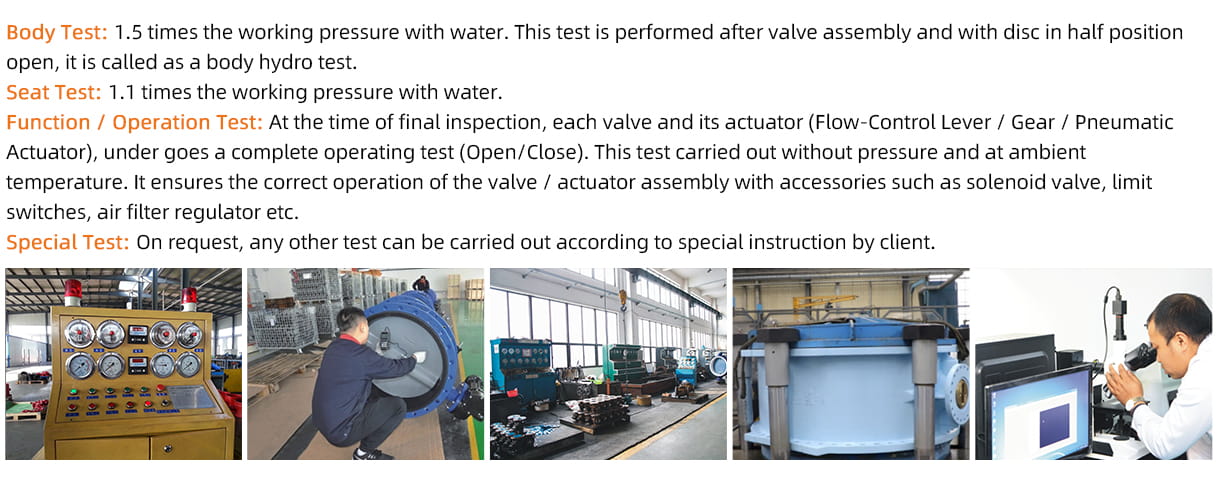 Factory Tour
WESDOM GROUP consists of 5 factories and 4 overseas branches. The five factories are mainly located in Tianjin, Hebei, Shandong, Lianyungang and Wenzhou. The four foreign branches are located in Tanzania, Zambia, Kenya and Indonesia.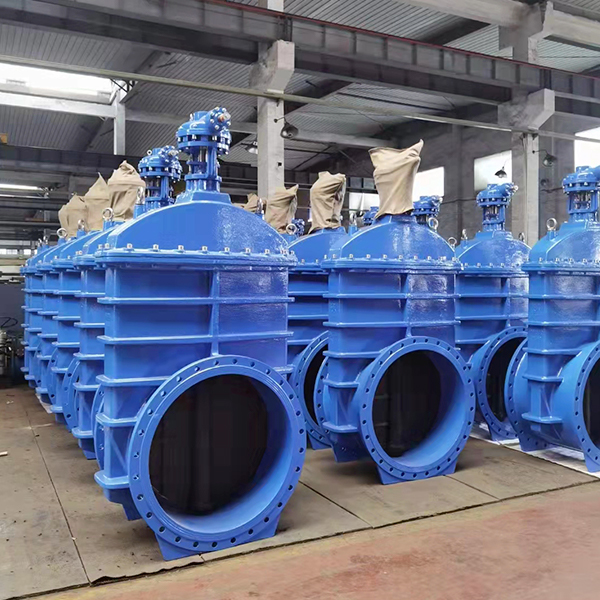 Factory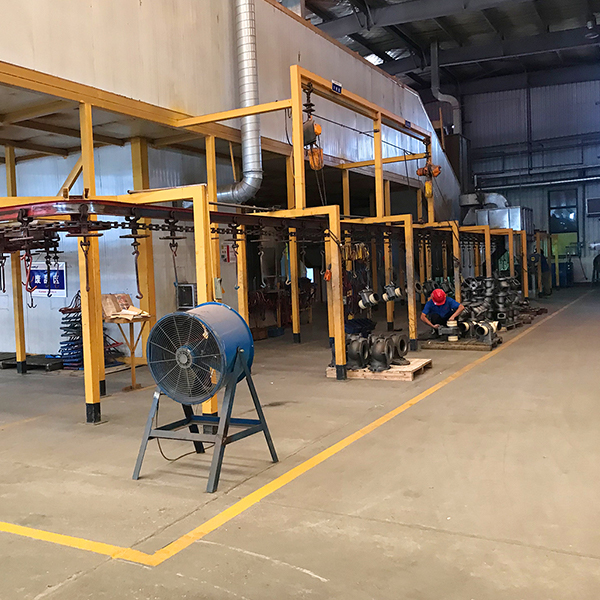 Workshop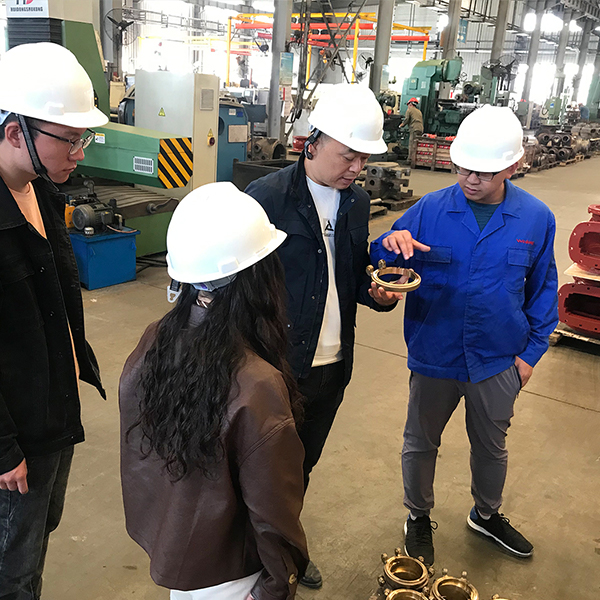 Quality inspection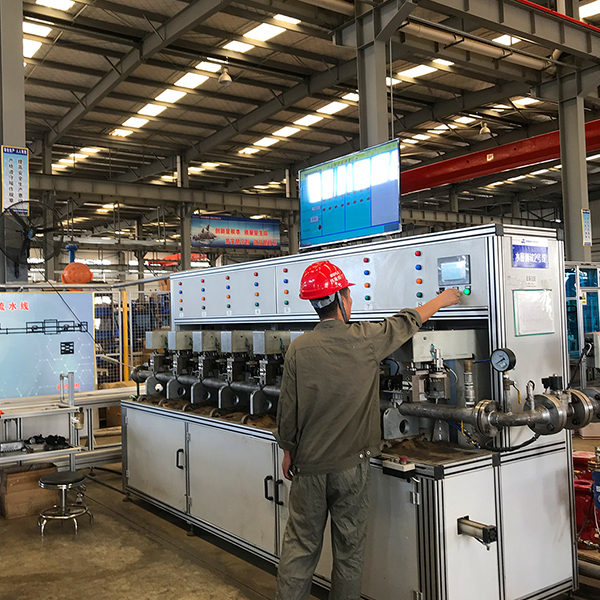 Workshop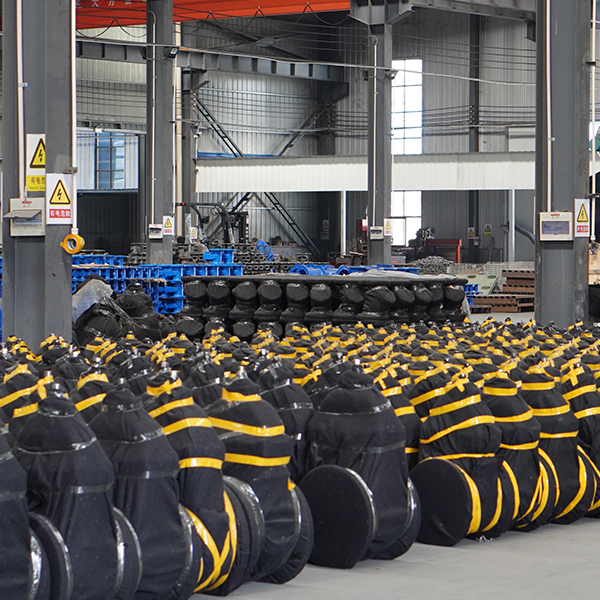 Product show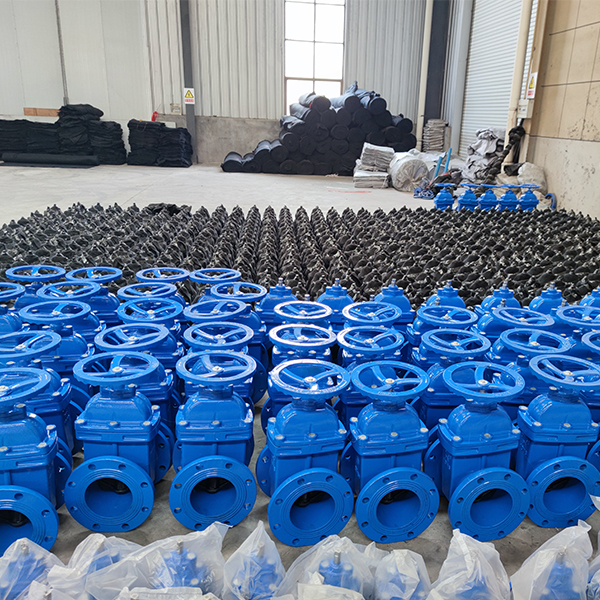 Product show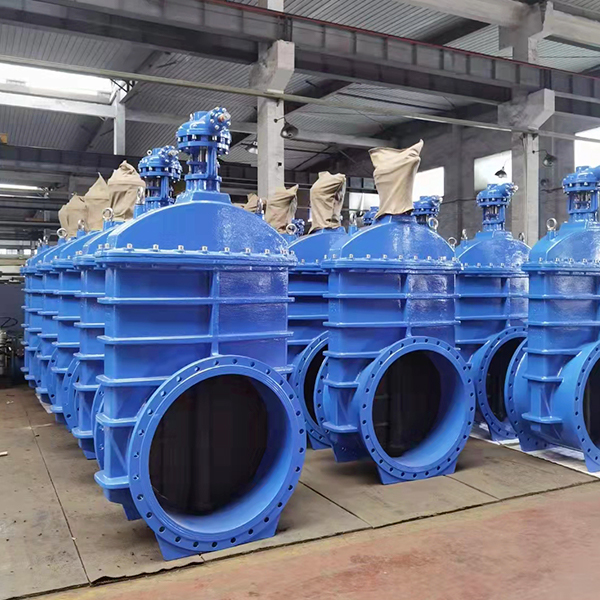 Workshop
Detailed parameters

DN
L
D
K
G
N-ød
PN16 
PN25
  PN16 
PN25
 PN16
PN25
 PN16
PN25
40
165
150
150
110
110
19
20
4-ø19
4-ø19
50
178
165
165
125
125
19
20
4-ø19
4-ø19
65
190
185
185
145
145
19
22
4-ø19
8-ø19
80
203
200
200
160
160
19
22
8-ø19
8-ø19
100
229
220
235
180
190
19
24
8-ø19
8-ø23
125
254
250
270
210
220
19
28
8-ø19
8-ø26
150
267
285
300
240
250
19
30
8-ø23
8-ø26
200
292
340
360
295
310
20
32
12-ø23
12-ø26
250
330
405
435
355
370
22
–
12-ø28
12-ø30
300
356
460
485
410
430
25
38
12-ø28
12-ø30

Advantages of resilient seated gate valve!
Overall rubber coating

The overall coating of the inside and outside of the disc is used with high-quality rubber, and the domestic leading rubber vulcanization technology is

used to keep the valve that maintains accurate geometric size. More importantly, the high stickiness between rubber and disc sticks the rubber stably

together and has good elastic memory.

W

Strong corrosion resistance

The valve body is coated with epoxy resin powder to prevent the valve from corrosion and rust, and the valve can be used for the wastewater system.

It is difficult to break, and the traditional gate valve has broken due to impact or collision with other objects. The new valve body material is ductile

iron, which significantly reduces the broken condition of this material.

E

Non -toxic epoxy resin coating

Due to the internal and non-toxic epoxy resin coating inside the valve body, the surface of the inside and outside of the valve is completely covered

with rubber. Rust or corrosion will not occur, which ensures that the water can drink.

S

The valve body uses precision casting

The valve body is made of precision, and the precise geometric shape makes it possible to ensure the sealing of the valve without any other

processing inside the valve.

D

Better sealing performance

The soft sealing gate valve uses soft materials such as rubber to achieve sealing between the wedge disc and the seat. The sealing effect is

better; it can adapt to a complex environment and has higher sealing reliability and service life.

O

Lower maintenance costs

The sealing ring of the soft sealing gate valve is made of highly elastic materials. It has a long service life and can save more maintenance

costs. At the same time, the valve body is made of ductile iron. The weight is about 20% to 30% lighter than the traditional valve. It is

easy to install and maintain and can reduce maintenance costs and time.

M

Smaller traffic noise

The material of the soft sealing gate valve can effectively reduce the flow noise of the fluid through the valve, make it work more stable,

and be suitable for occasions with higher requirements for flow noise.

S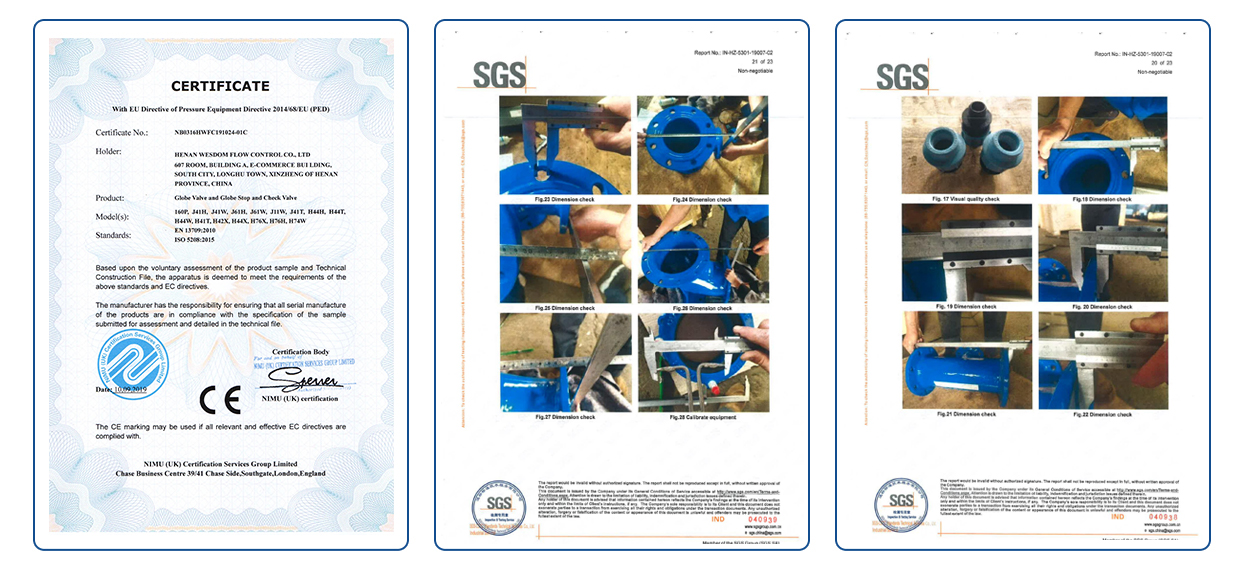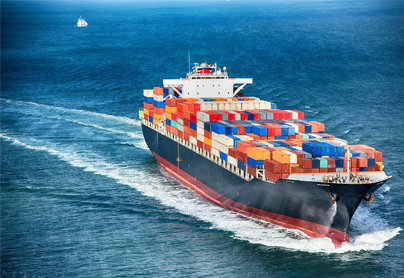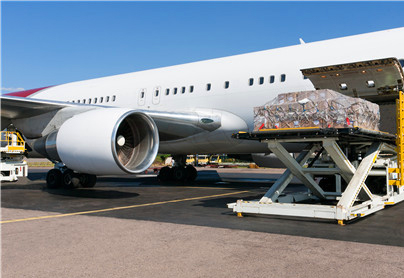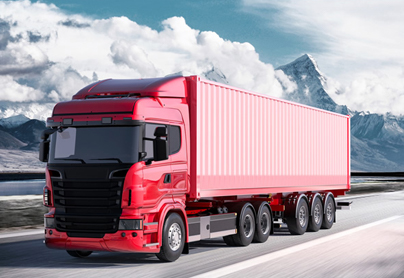 Inquiry
If you have any questions, feedback or comments, please fill out the form below and we will reply you back as soon as possible.