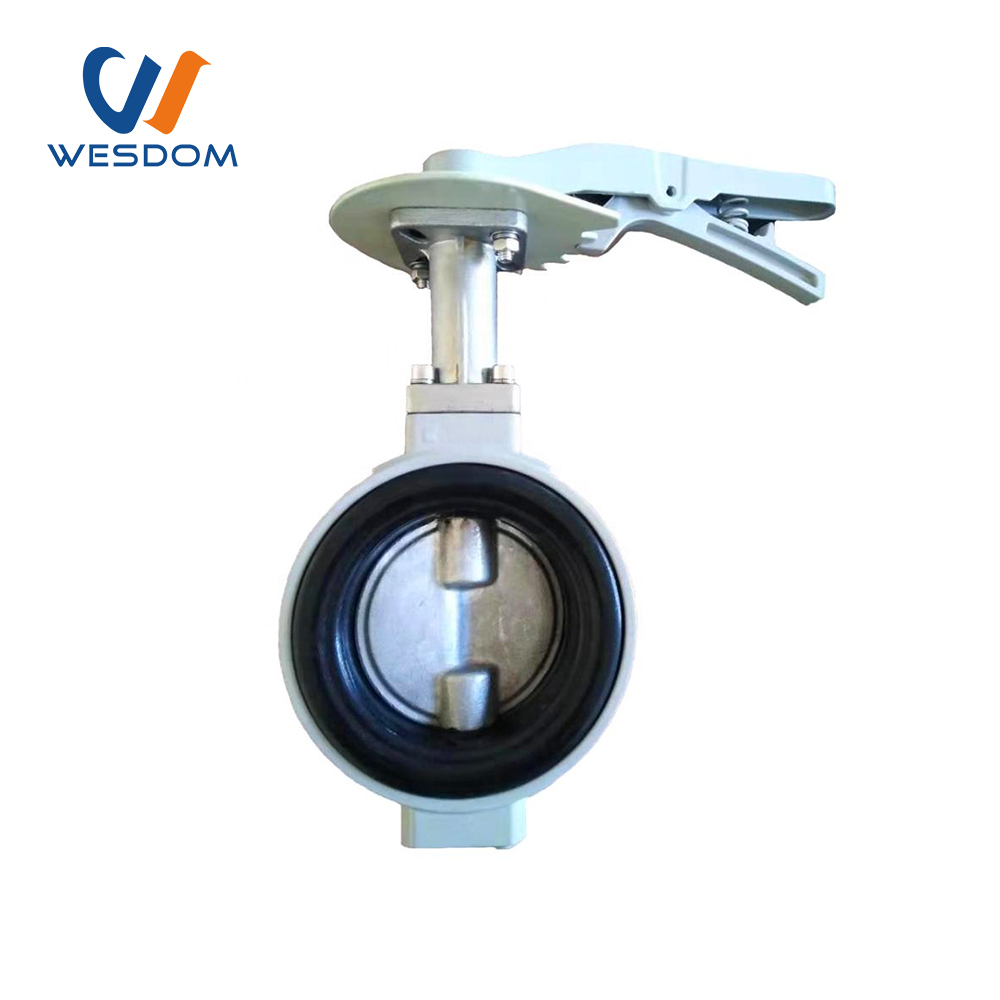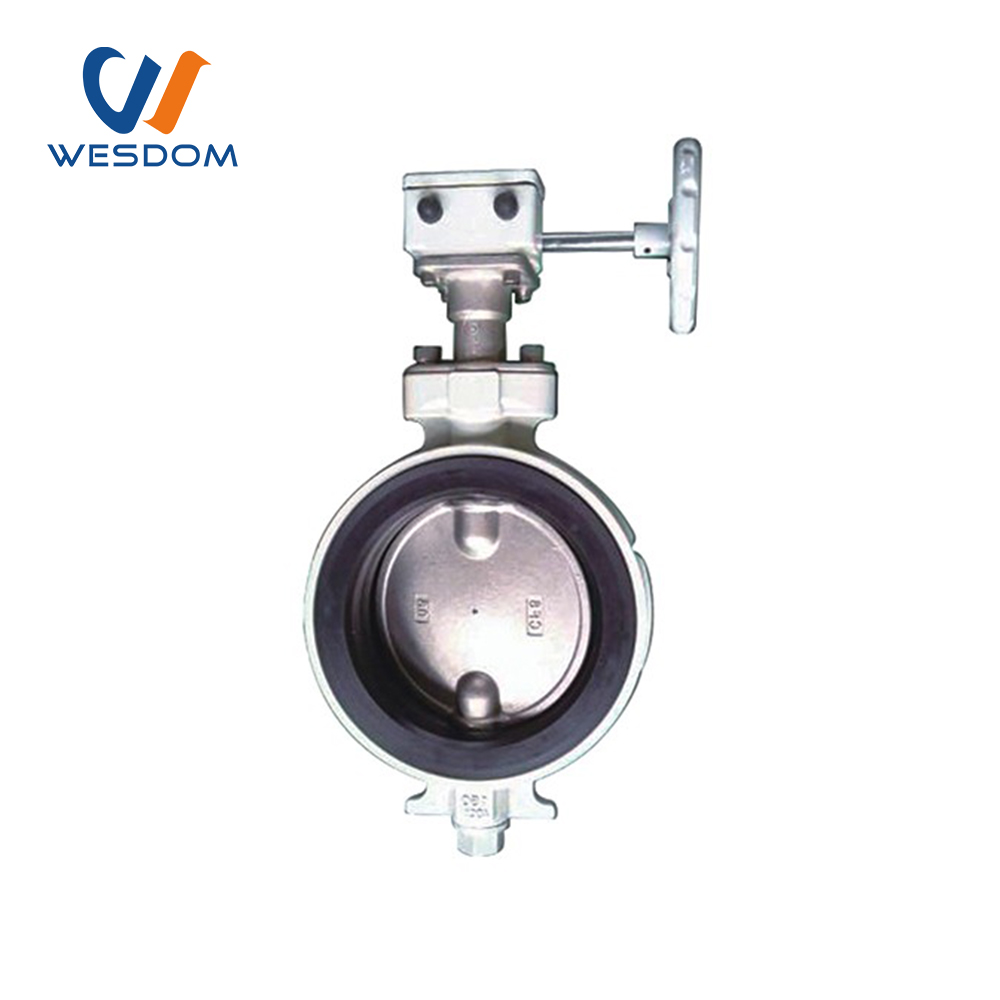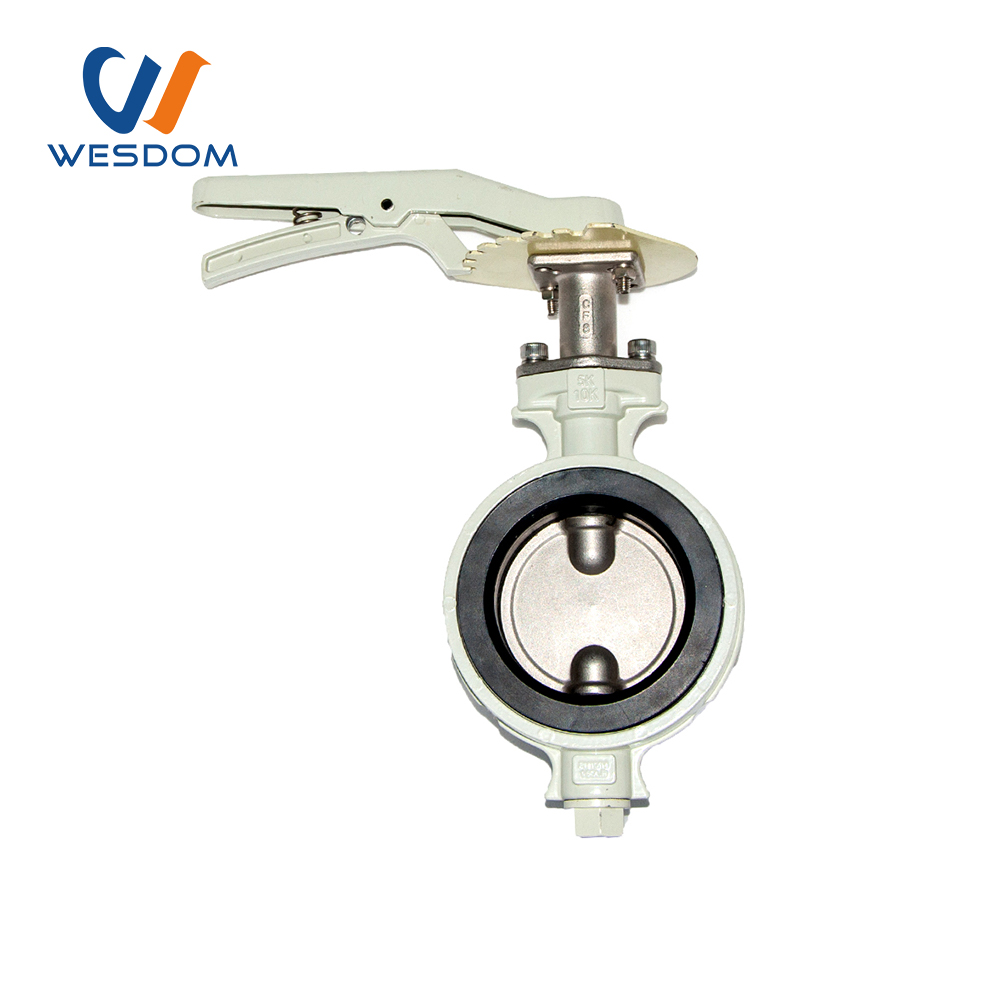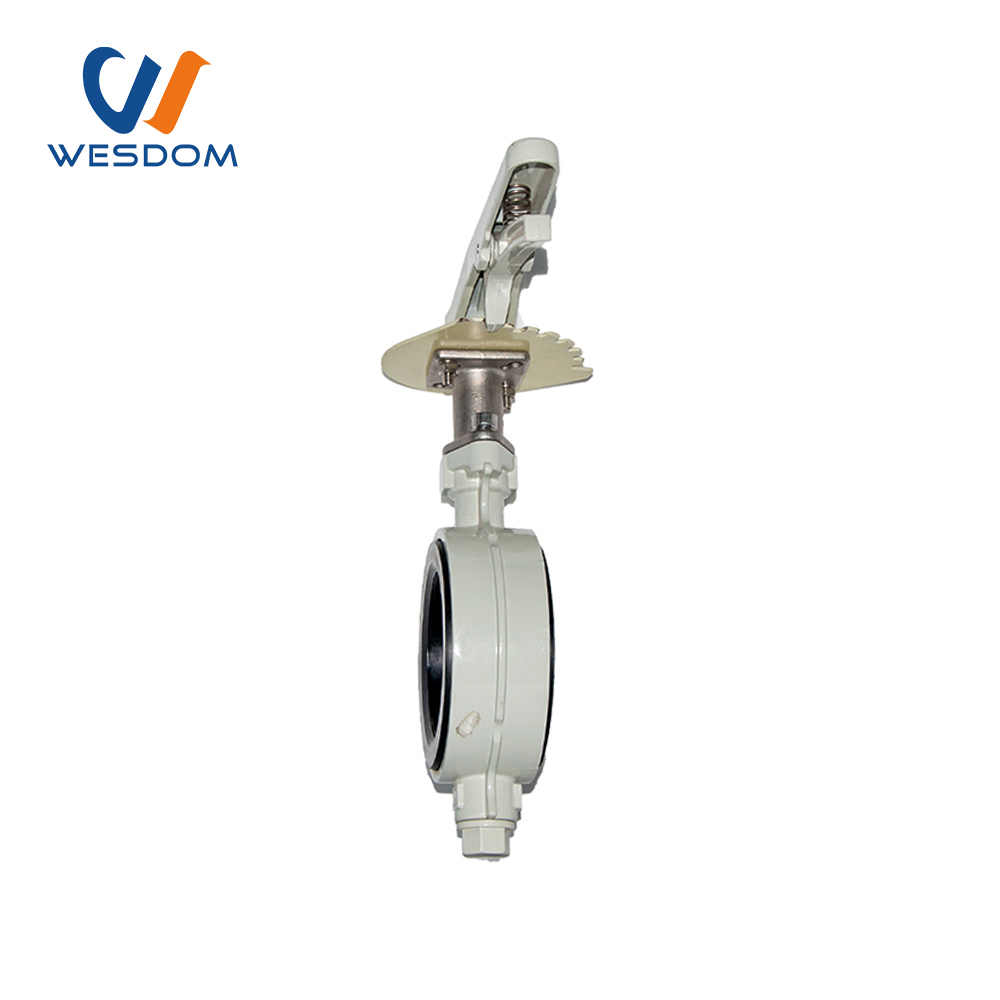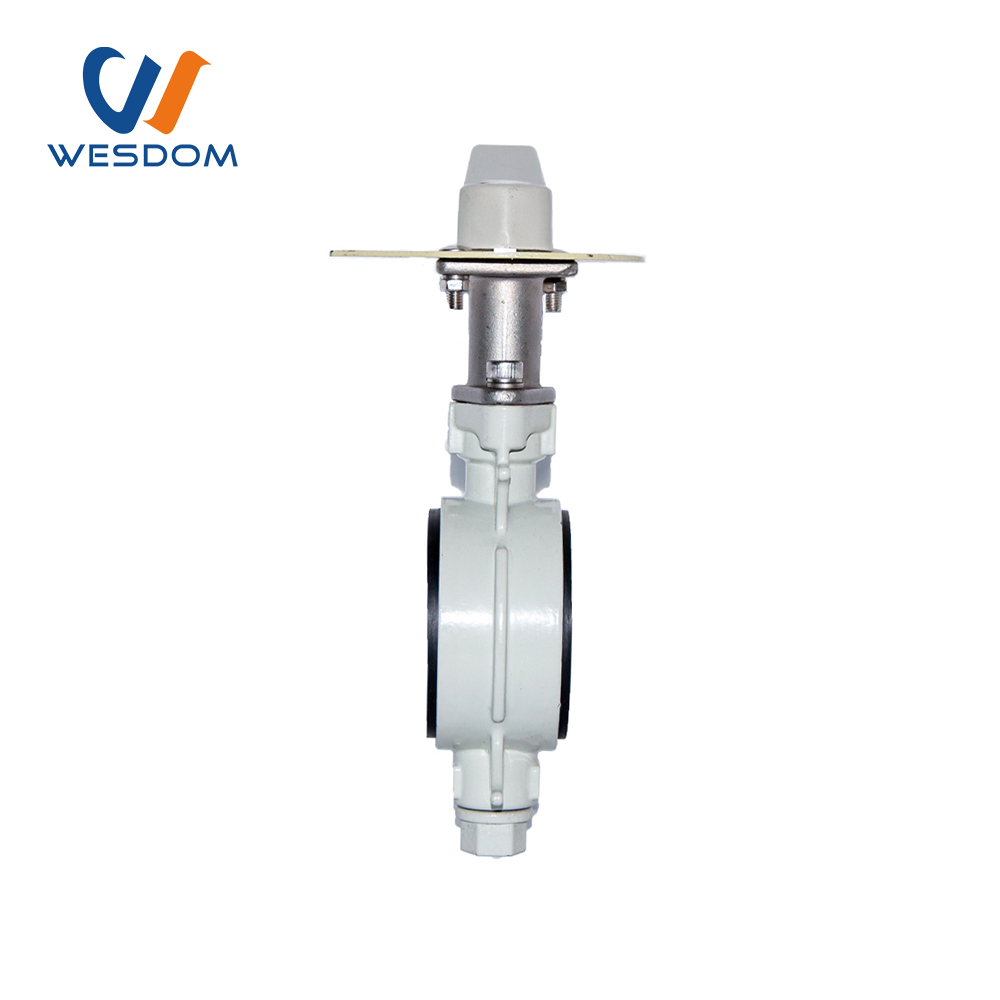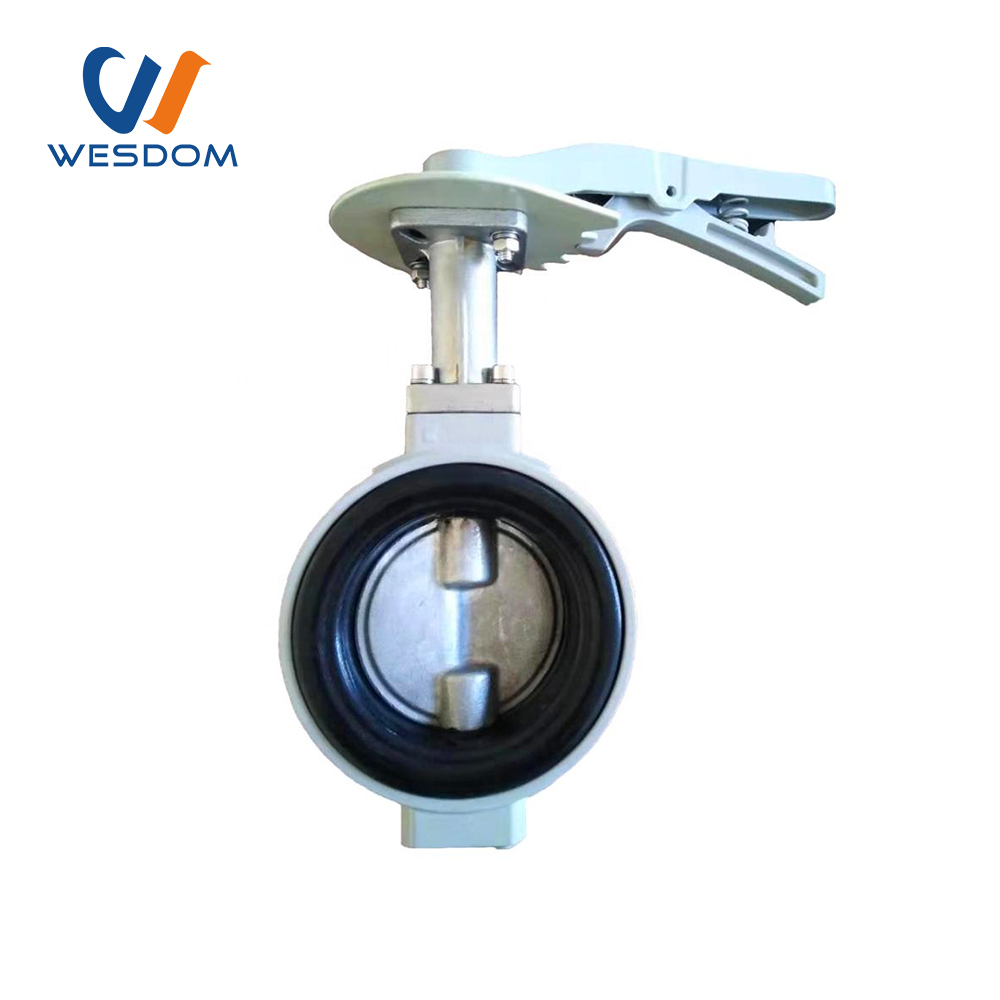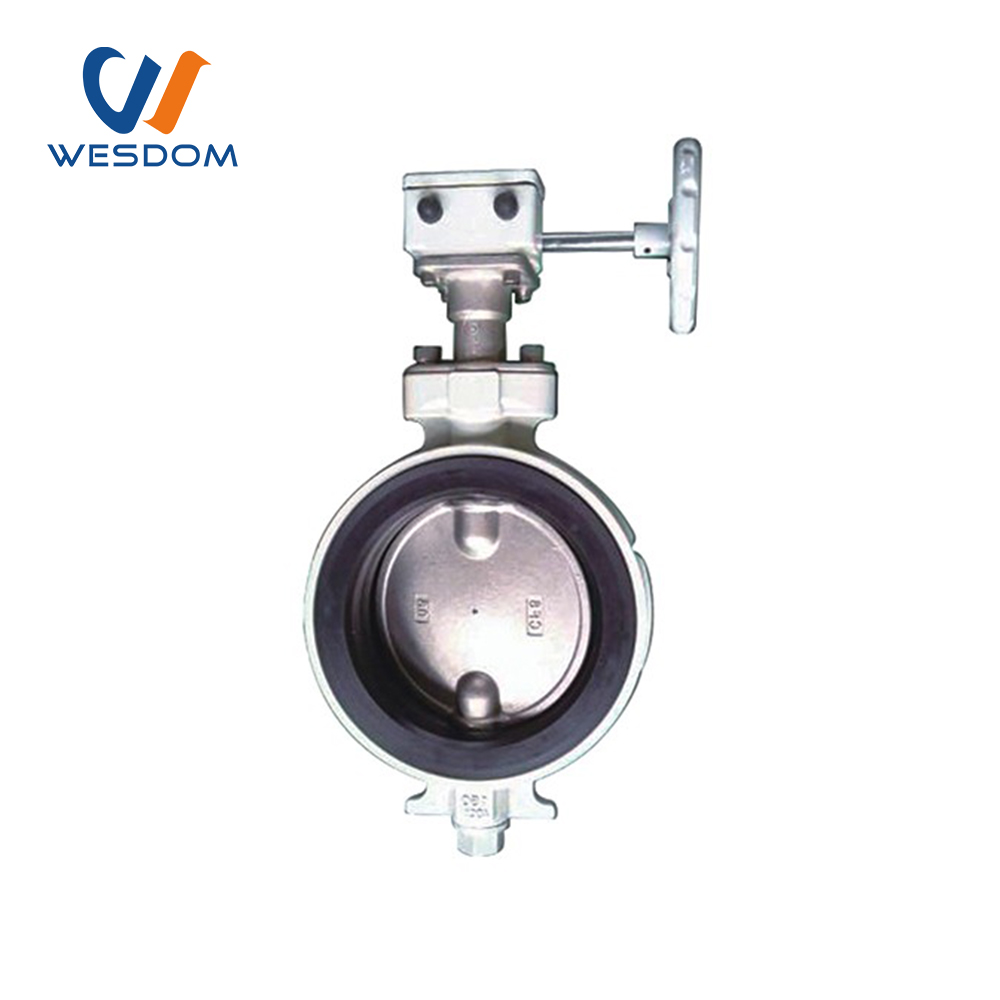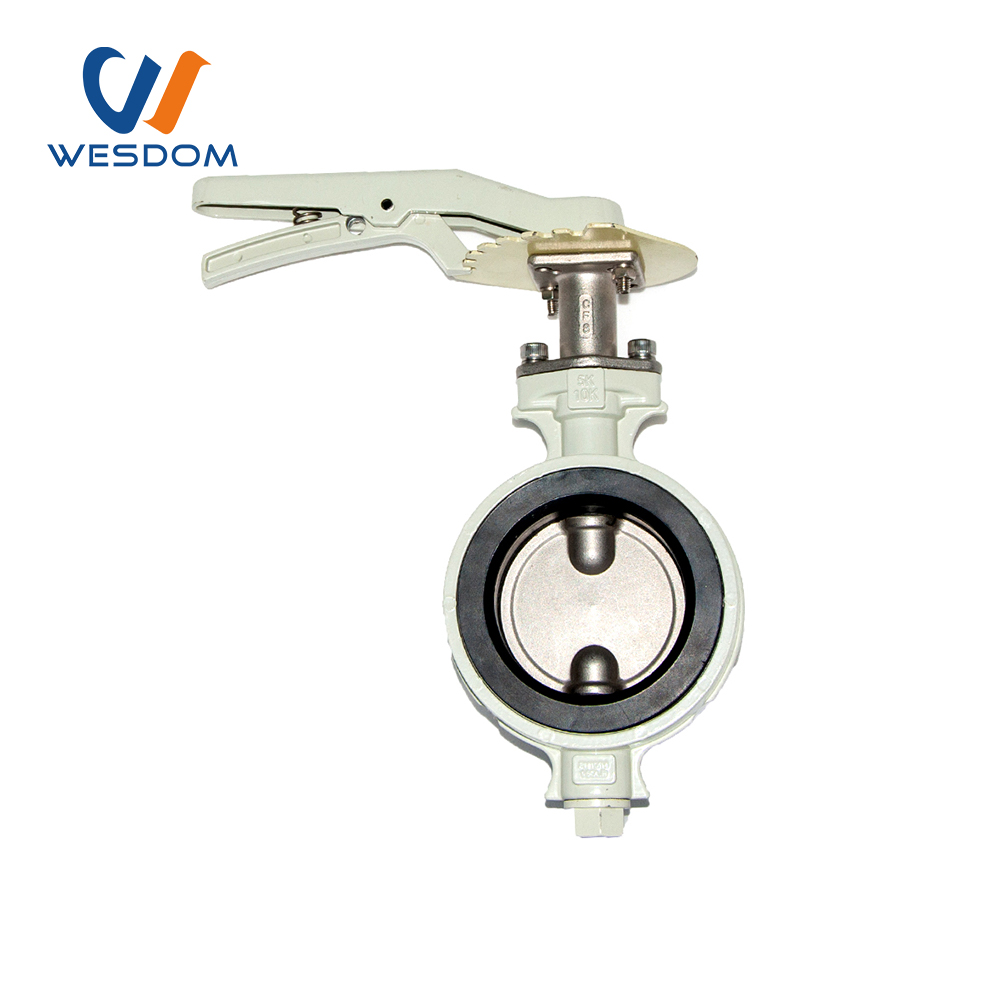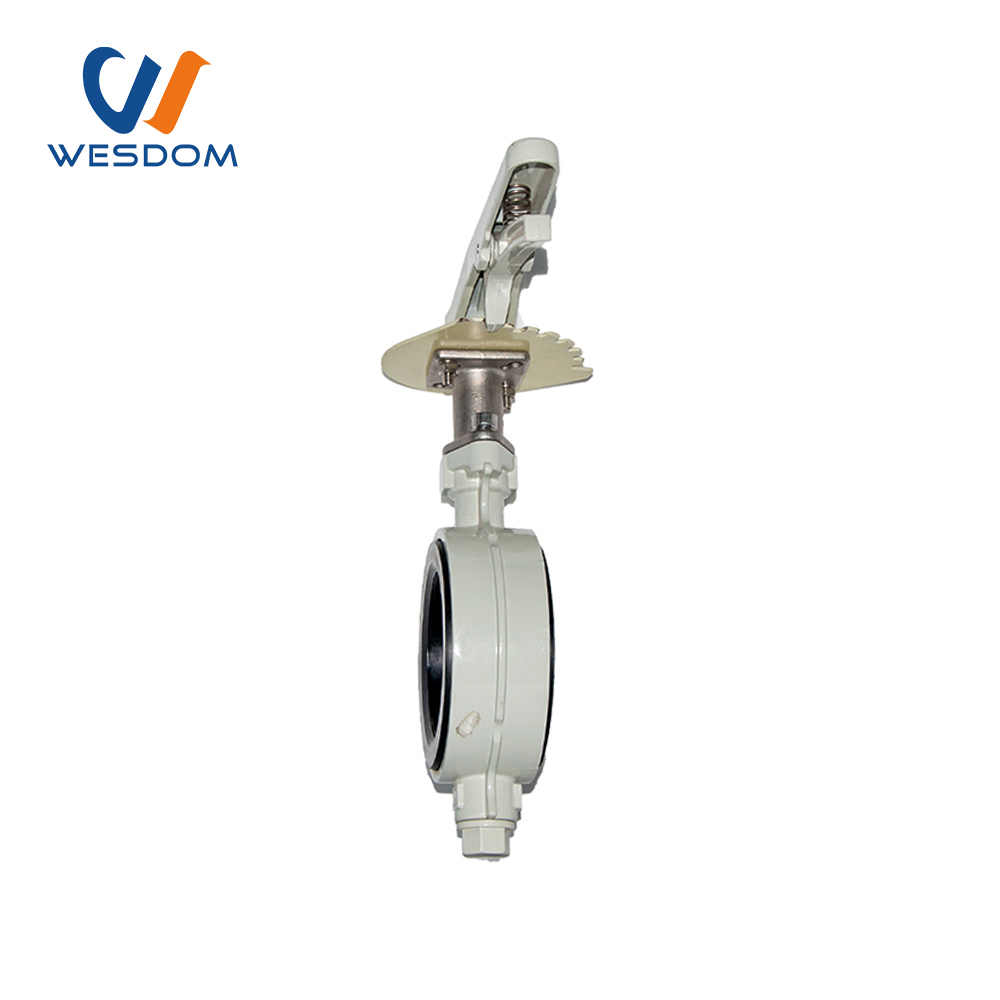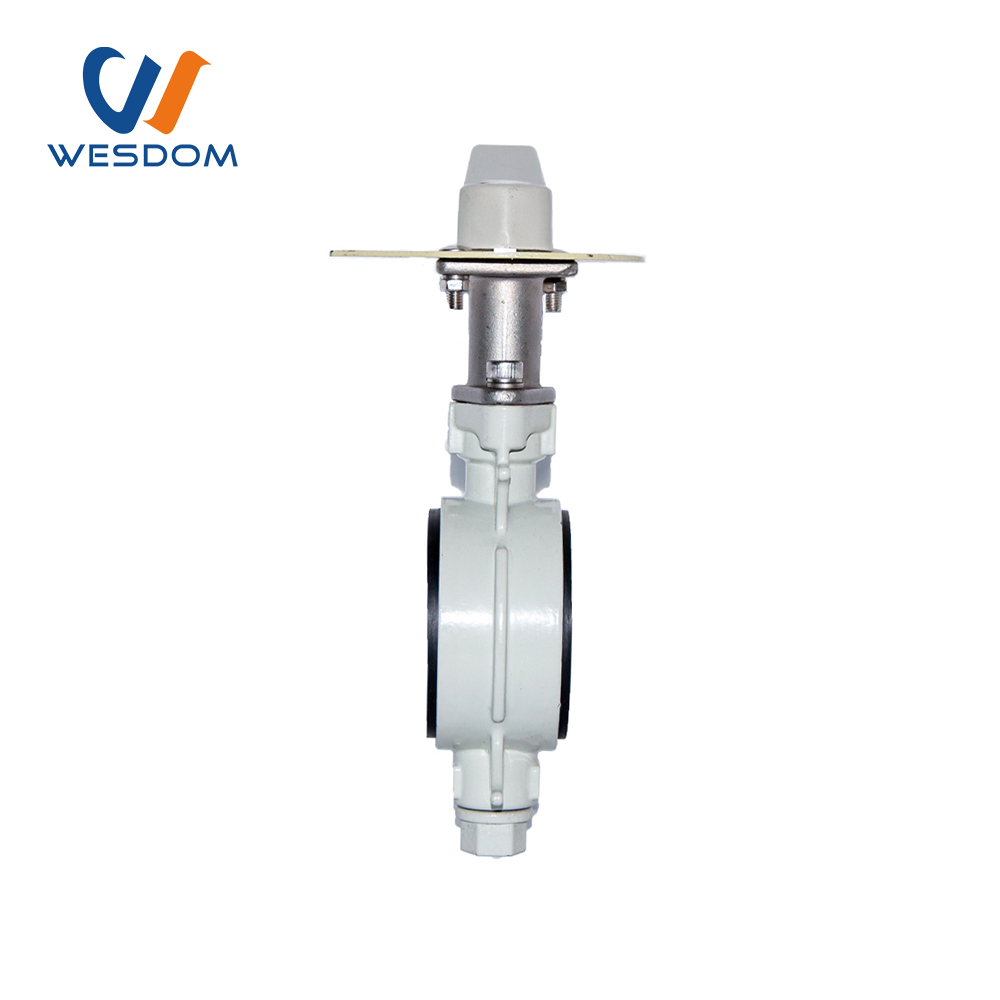 Anti-knot dew aluminum butterfly valve
Size Range: DN40~DN300
Pressure: PN10/PN16
Body Materials: Cast Iron, Ductile Iron, WCB , Stainless Steel,Bronze
Seat Materials: NBR, EPDM
Disc Materials:Ductile Iron,WCB,304,316, C95830,2501
Product Introduction
WESDOM could provide various butterfly valves which can be widely applied in all many kind of industrial fluids. The sizes from DN25~DN2400 are all available. The standard we can comply DIN, JIS, GB, API 609, etc. CHOOSE WESDOM, CHOOSE QUALITY!
This product mainly consists of body, stem, disc, seat AL-Bronze bushings, etc. The rotation of actuating device makes the stem and disc revolve, which ensures on-off operations and flow control. The rotation of the actuating device ensures dependability and position disc control and position disc control and water flow control. Rotate the handle wheel clockwise, the valve is closed.
Why choose us!
Our advantage

We've been in the valve industry for more than 25 years. WESDOM GROUP consists of 5 factories and 4 overseas branches. We face the global valve

service. Its product classification is complete, the commonly used product size is sufficient, and you can buy it with confidence!

A

Our Mission

To be a high-quality supplier of fluid control systems and plan maker; To contribute our wisdom and strength to the development of the cutting-edge

technology of fluid control systems.

M
Factory Tour
WESDOM GROUP consists of 5 factories and 4 overseas branches. The five factories are mainly located in Tianjin, Hebei, Shandong, Lianyungang and Wenzhou. The four foreign branches are located in Tanzania, Zambia, Kenya and Indonesia.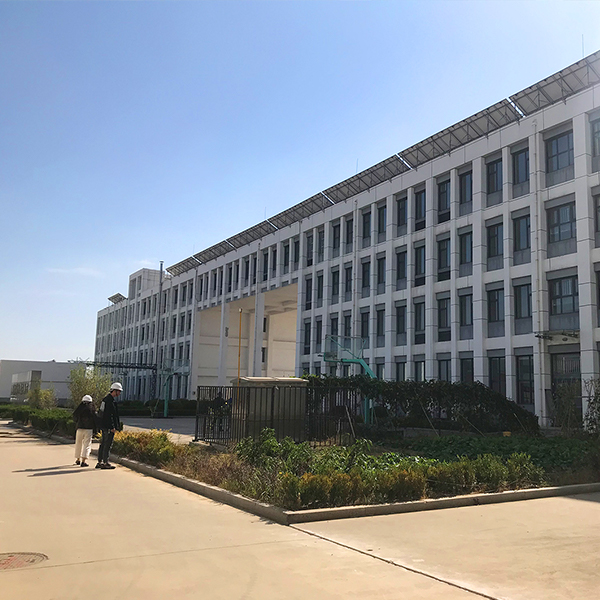 Factory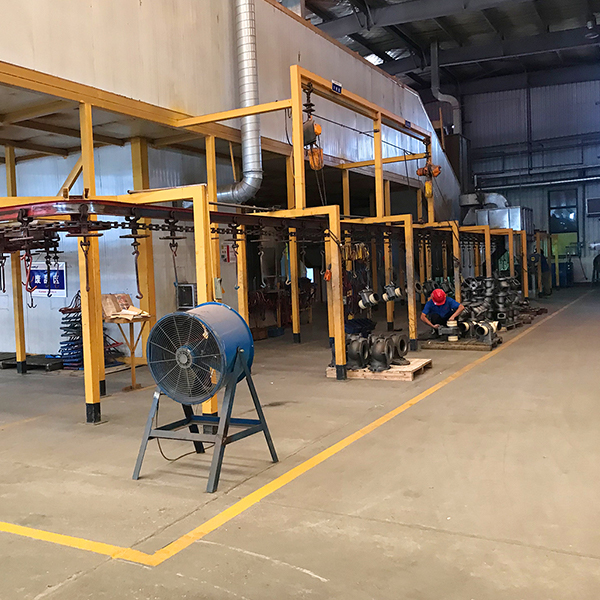 Workshop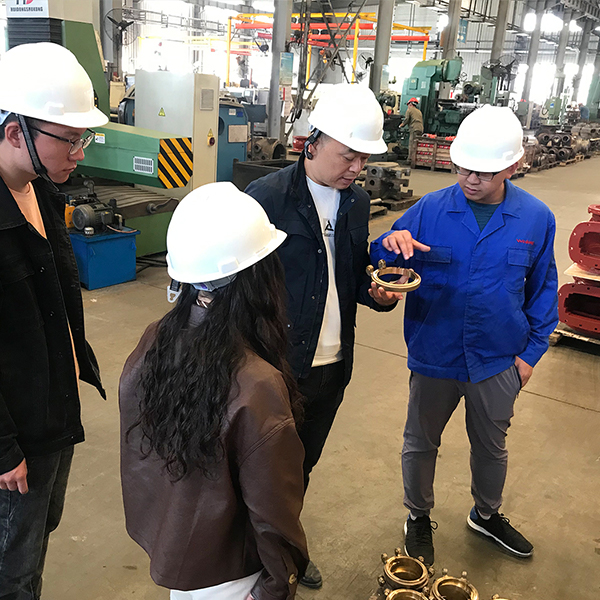 Quality inspection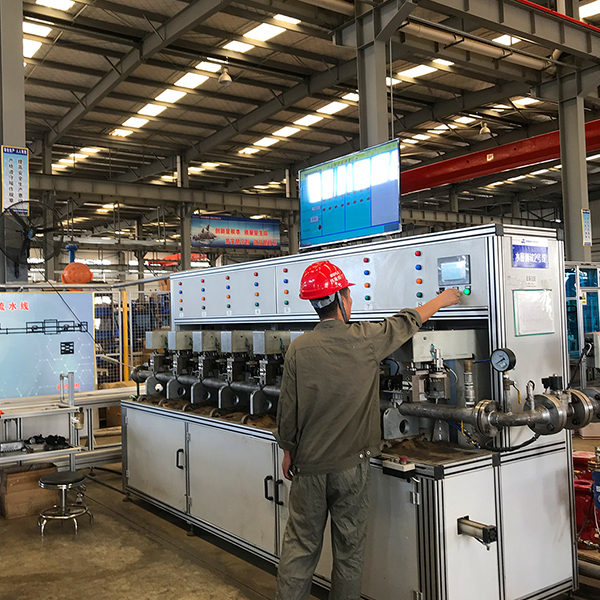 Workshop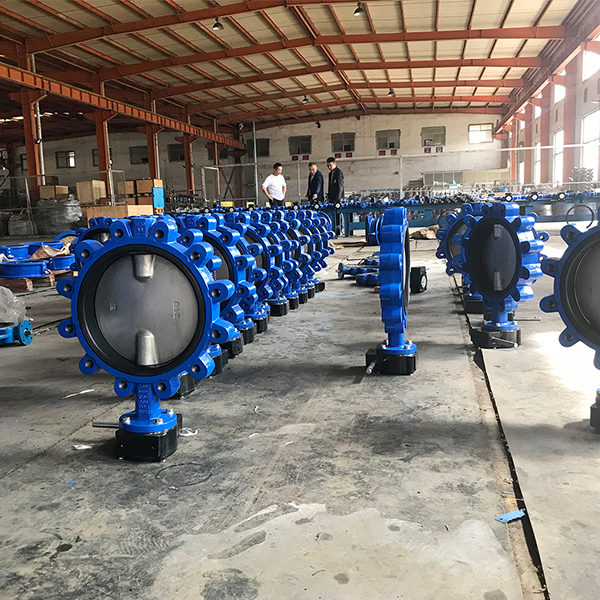 Product show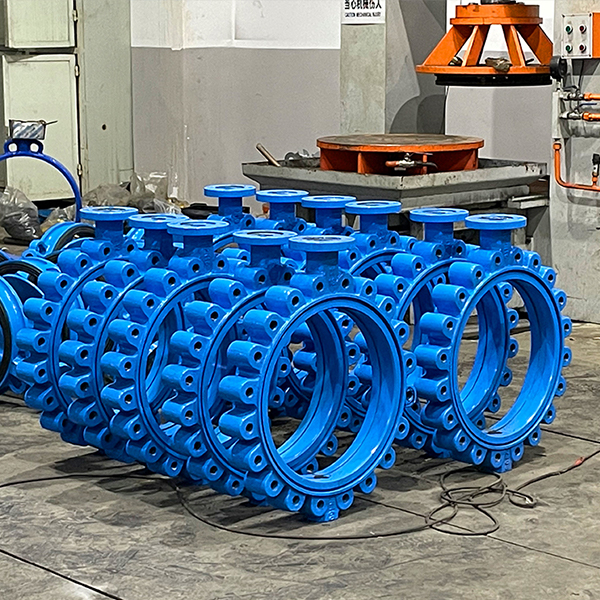 Product show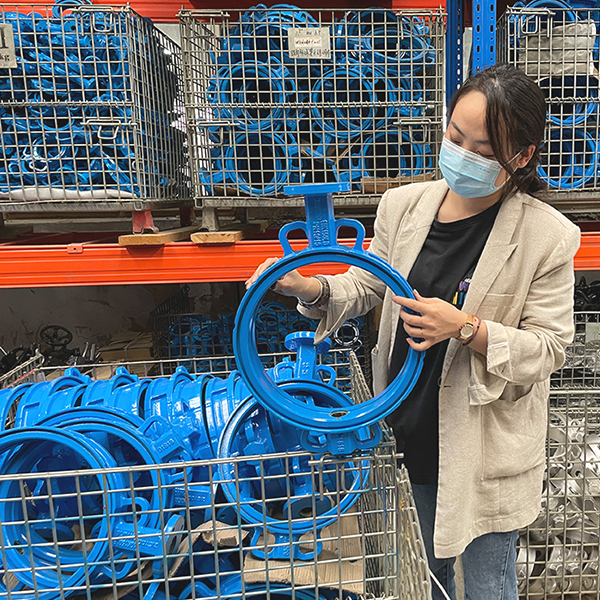 Workshop
Detailed parameters



The anti-dew butterfly valve refers to the butterfly valve which body is made of aluminum alloy.
The advantages of the anti-dew butterfly valve is that the aluminum alloy body has strong corrosion resistance and light weight.
The spherical structure around the butterfly plate is helpful to reduce the friction torque with the valve seat.The butterfly plate and valve shaft are made of stainless steel, which increases the anti-dew ability while reducing heat conduction and preventing the driving device from being too low.
The housing of the driving device is made of aluminum alloy, which is light in weight and fast in heat dissipation, which is beneficial to the emission of moisture.
The use of vulcanized rubber seat and steel long valve neck structure further reduces heat conduction. Anti-condensation butterfly valve, ultra-light aluminum alloy body, small torque, easy to use and install, suitable for air-conditioning, industrial water treatment equipment, has a strong anti-condensation function.
The use of aluminum alloy die-cast valve body can effectively prevent corrosion.
The outer surface of the anti-condensation butterfly valve adopts anti-condensation paint, which can increase the hydrophilicity and facilitate the diffusion of moisture.
The surface of the coating has a grid-like fine structure, which increases the surface area and facilitates the emission of moisture.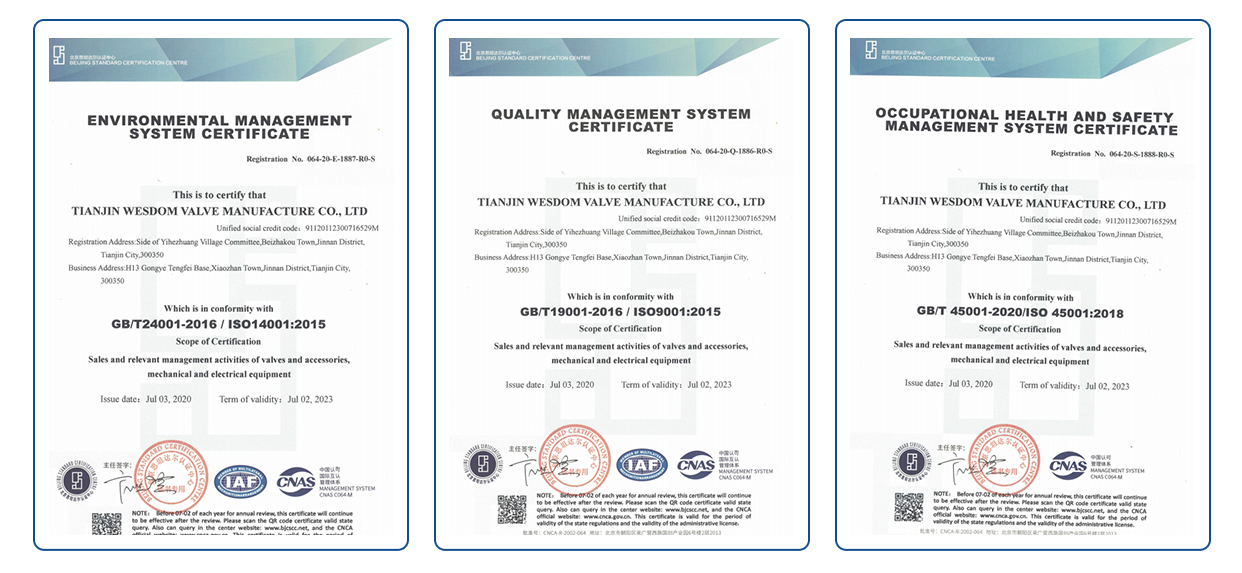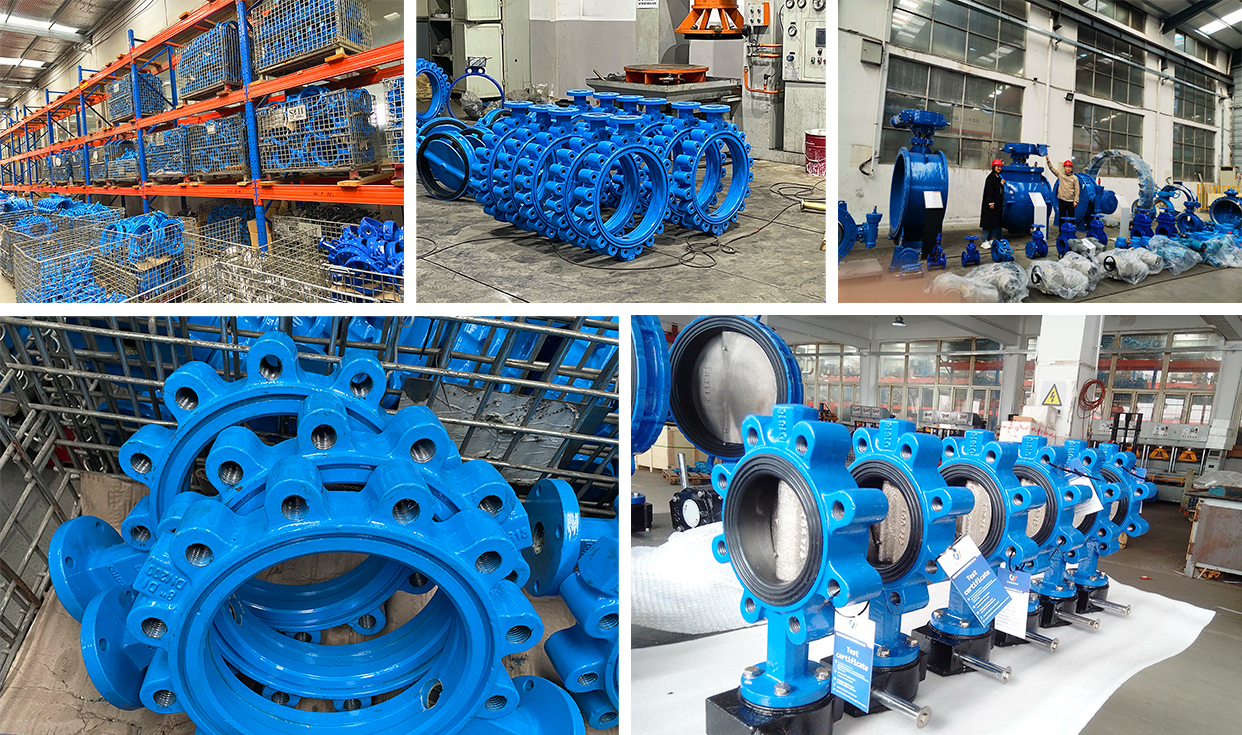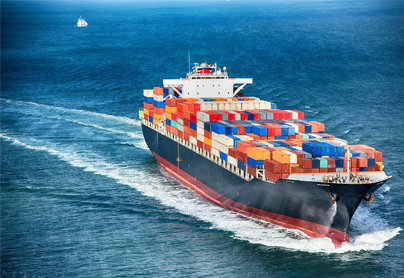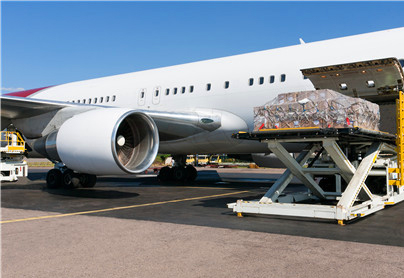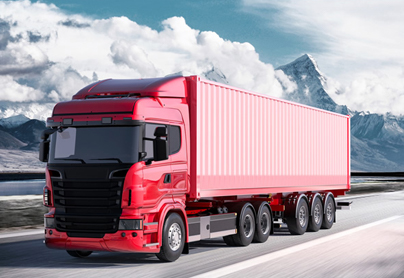 Inquiry
If you have any questions, feedback or comments, please fill out the form below and we will reply you back as soon as possible.