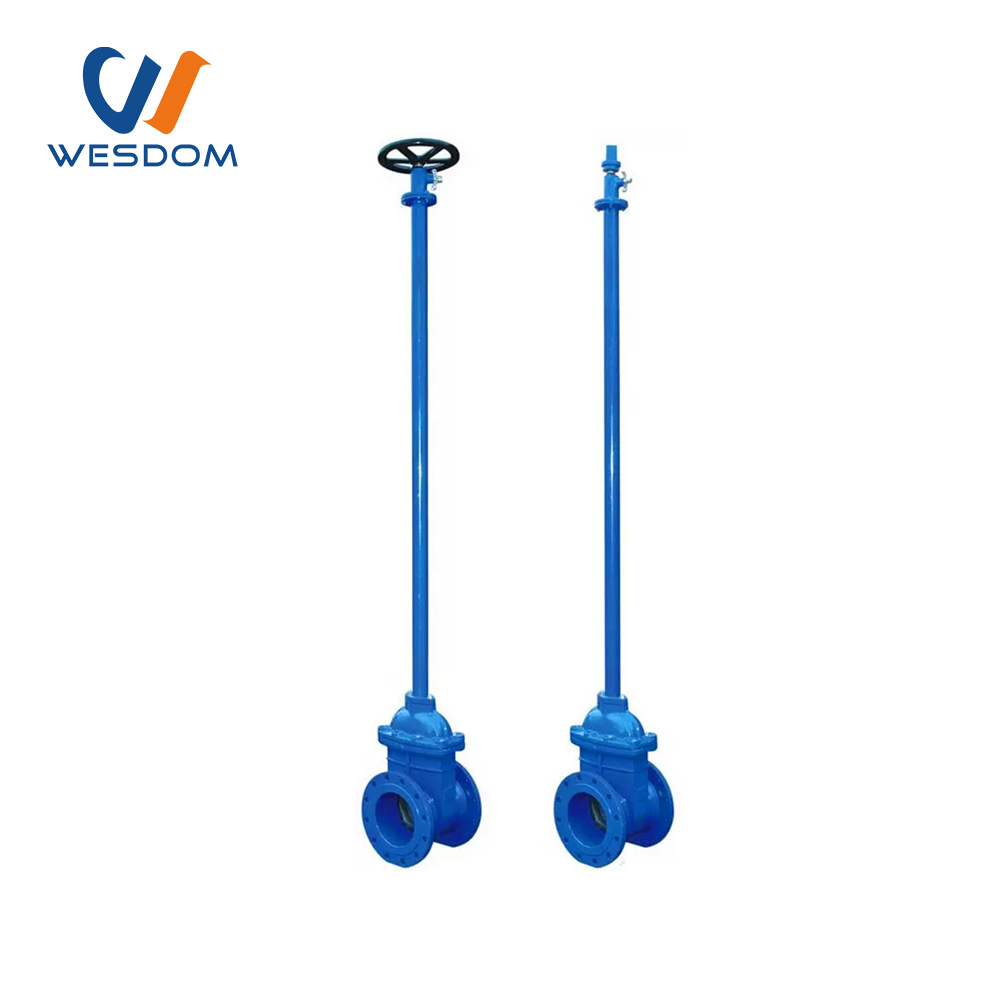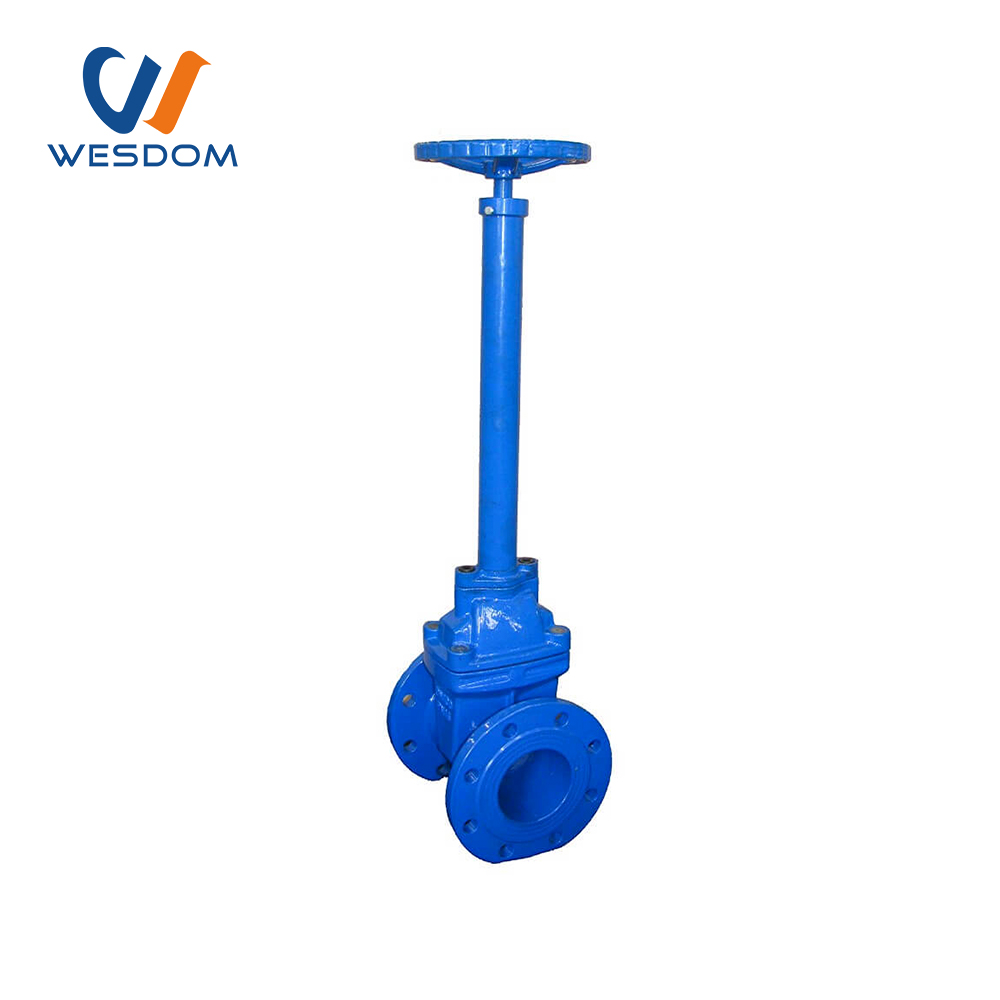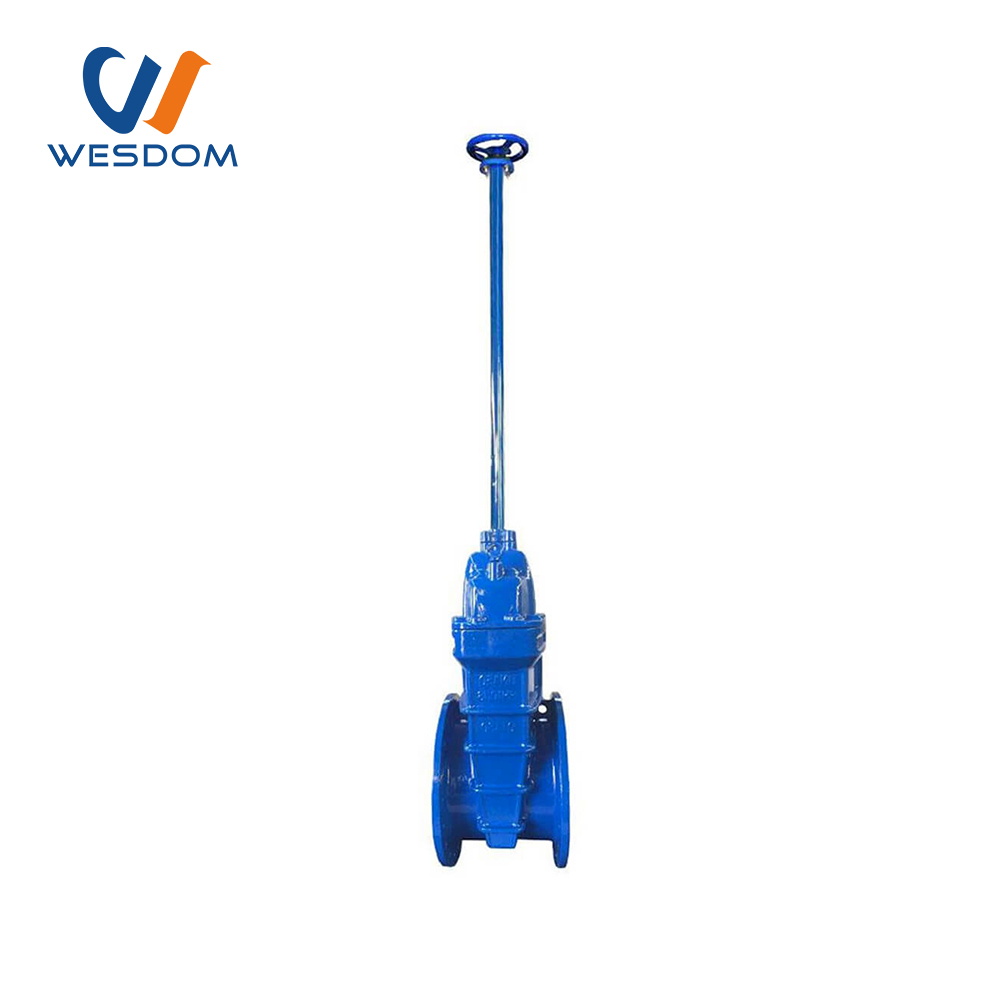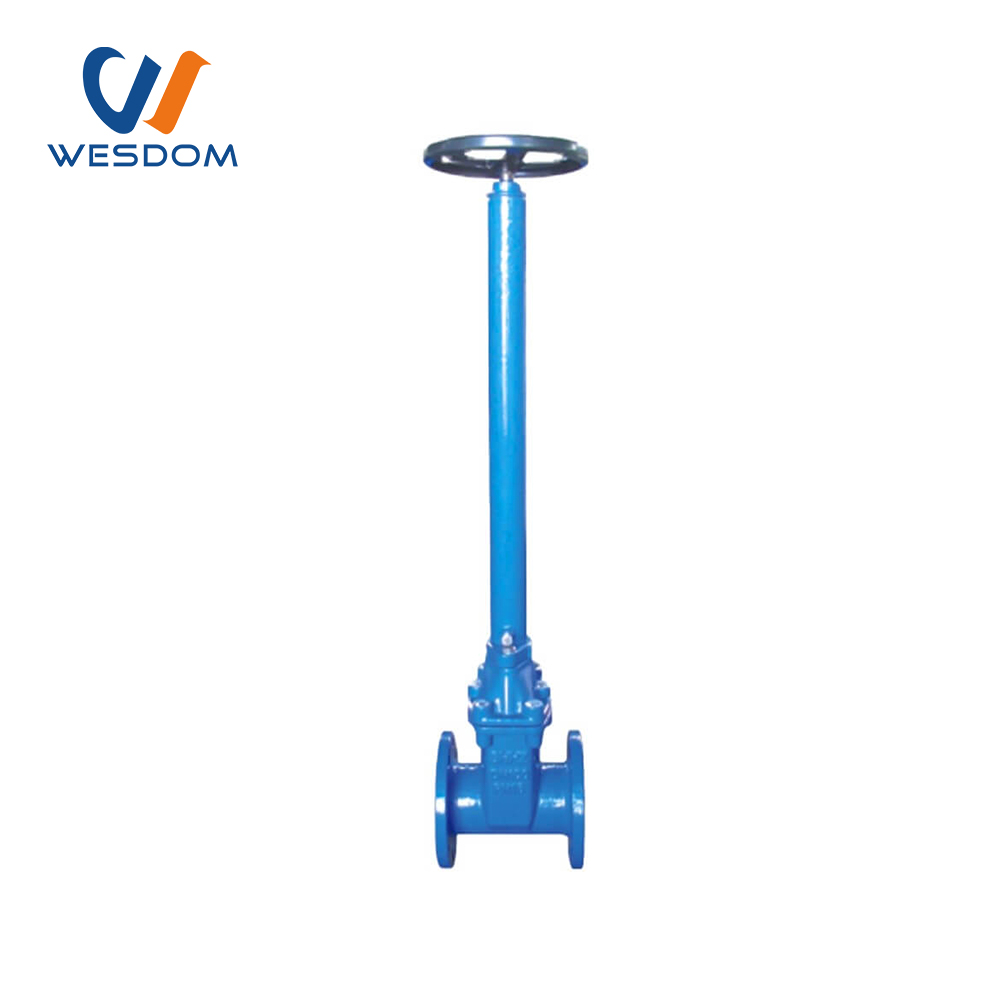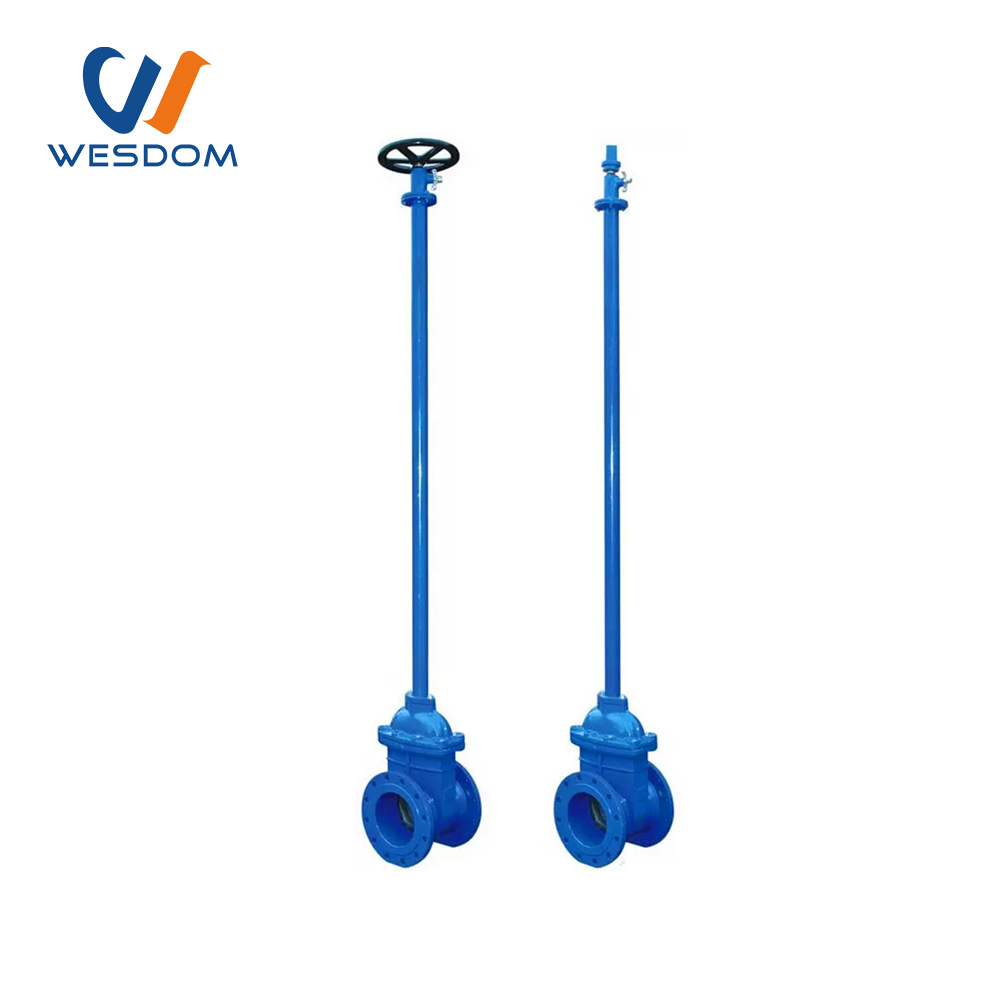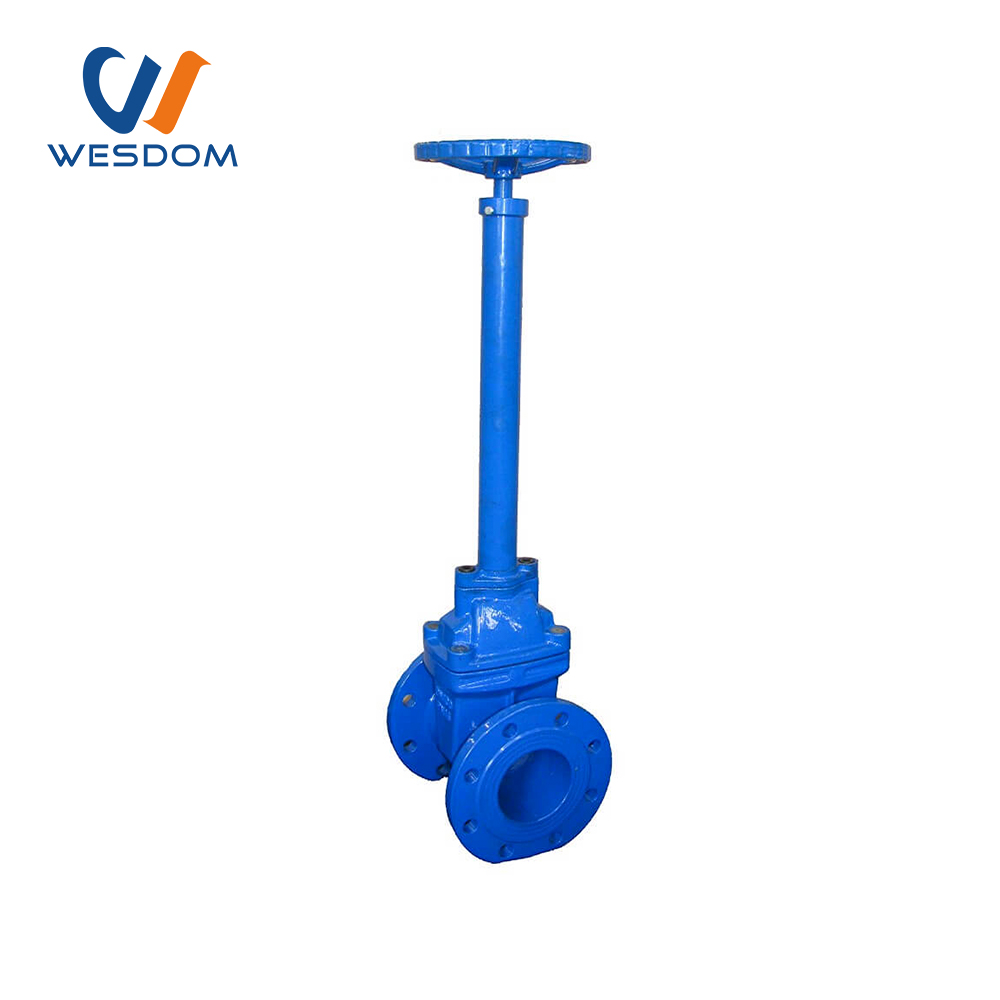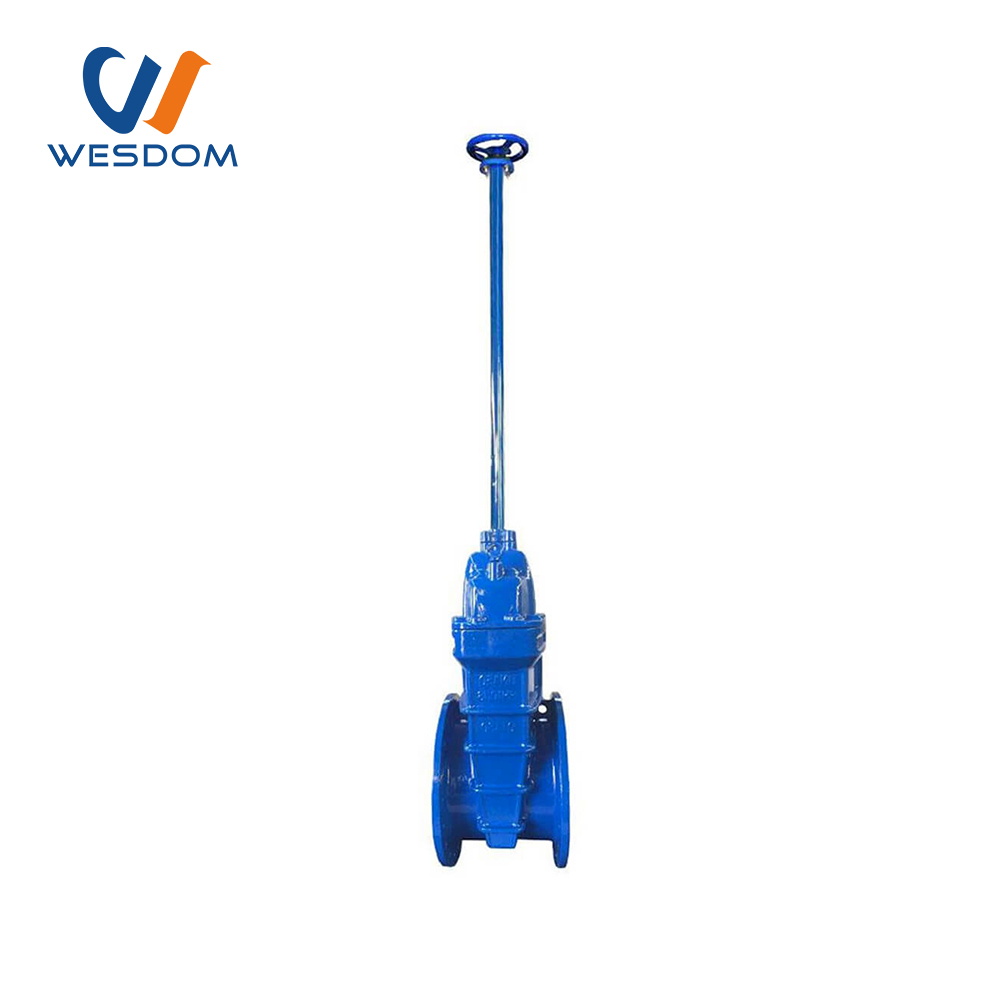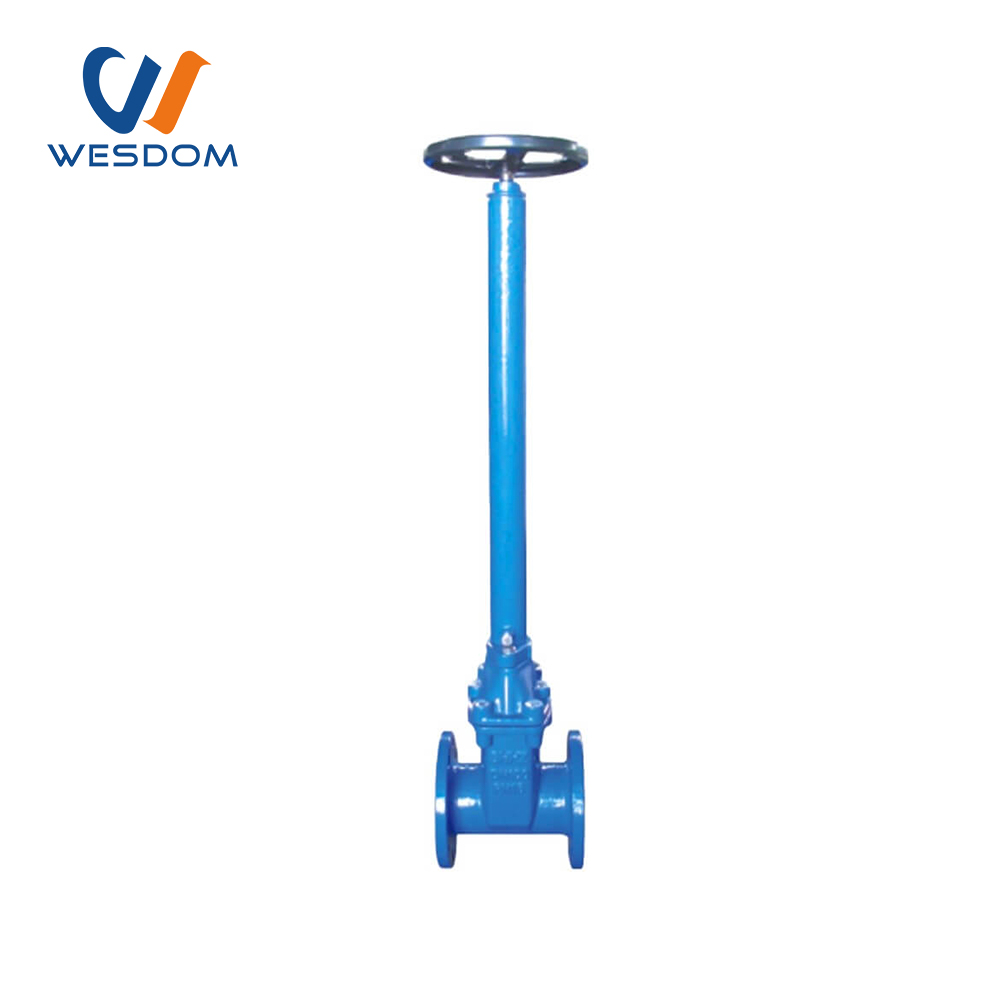 Extension stem soft seal gate valve
Product Category: Gate Valve
Diameter: DN40-300
Pressure: PN10/PN16/PN25
Valve design:BS5163
Face to Face:BS5163
Flange Drilling:EN1092/ISO7005-2
Product Introduction
An extension stem soft seal gate valve is a type of valve that is designed to regulate the flow of fluids in a pipeline. It is called an "extension stem" valve because it has a longer stem than a regular gate valve, which allows it to be installed in deep and hard-to-reach places.
The "soft seal" feature refers to the type of seal used in the valve, which is made of a soft material, such as rubber or plastic, that can conform to the shape of the valve seat, ensuring a tight seal and preventing leaks. This type of gate valve is commonly used in water treatment plants, sewage systems, and other applications where a reliable and durable valve is needed.
The extension stem soft seal gate valve does not need the valve well, which reduces the installation capacity and the embedded depth range can be adjusted. The telescopic rod is manipulated through the ground directly. The ground part and underground part are integrated into one, which can effectively prevent theft. The valve stem can be telescoped according to the depth of the valve well. The top of the stem is provided with a valve switch indicating that the signal remote transmission device can be installed, and the valve's wrong switch locking device can be installed.
Why choose us!
WESDOM patent products, patent certification

The product side flanges comply with national, German, Russian, American, British and Japanese standards and other domestic and international standards

for multiple pressures, easy connection and wide adaptability, which can reduce the type of purchase and stock.

W

The product has an independent identity to ensure traceability

Each wesdom product has its own unique identification number, to ensure product traceability.

E

Provide material inspection report

All wesdom products can provide the material inspection report of the main parts.

S

One-stop service

One-stop service, we not only supply high quality products, also supply solutions and after-sales service.

D

WESDOM has a lot of project experience

We have a lot of project experience in countries such as Pakistan and the Philippines, WESDOM has always been noticed all over the world, and trust comes from quality.

O

WESDOM has a strict quality control system

WESDOM has a strict quality control system and before delivery, we test 100% of each product to ensure its quality, promising you a high quality product.

M
Quality Control Process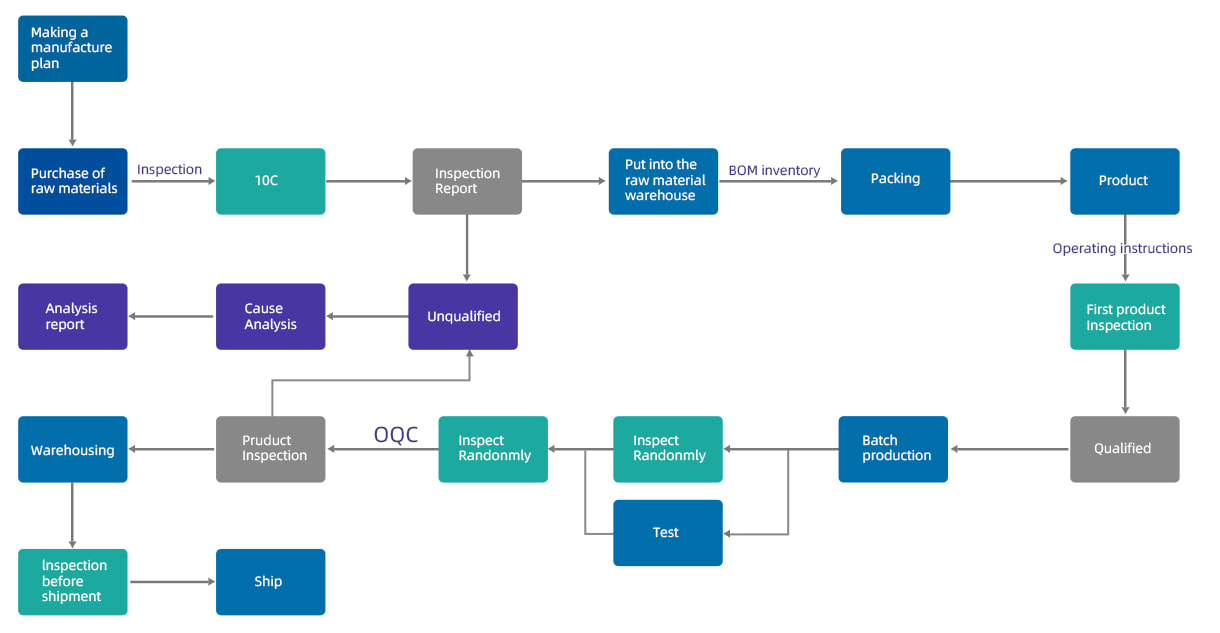 Standard Test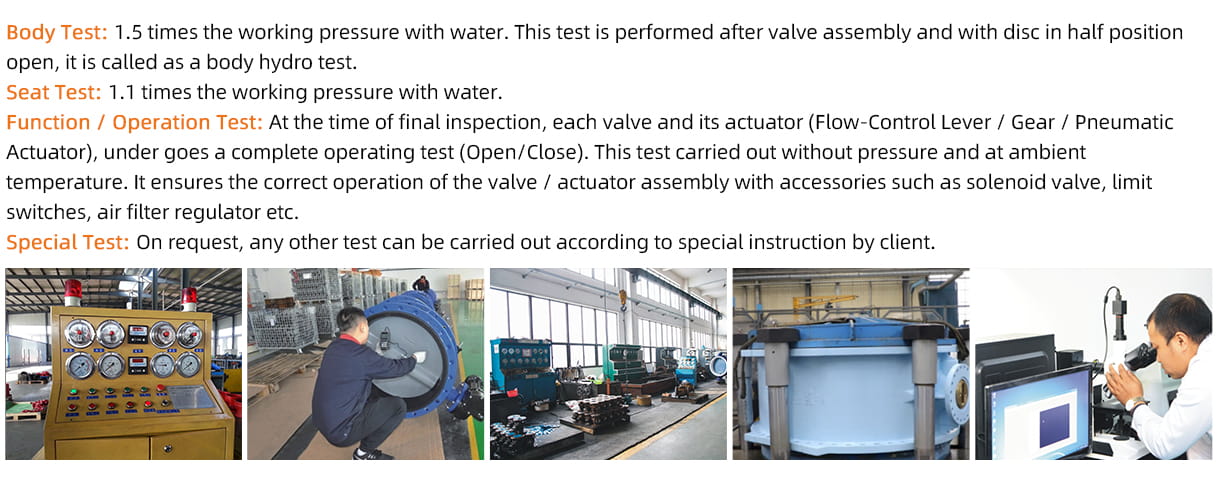 Factory Tour
WESDOM GROUP consists of 5 factories and 4 overseas branches. The five factories are mainly located in Tianjin, Hebei, Shandong, Lianyungang
and Wenzhou. The four foreign branches are located in Tanzania, Zambia, Kenya and Indonesia.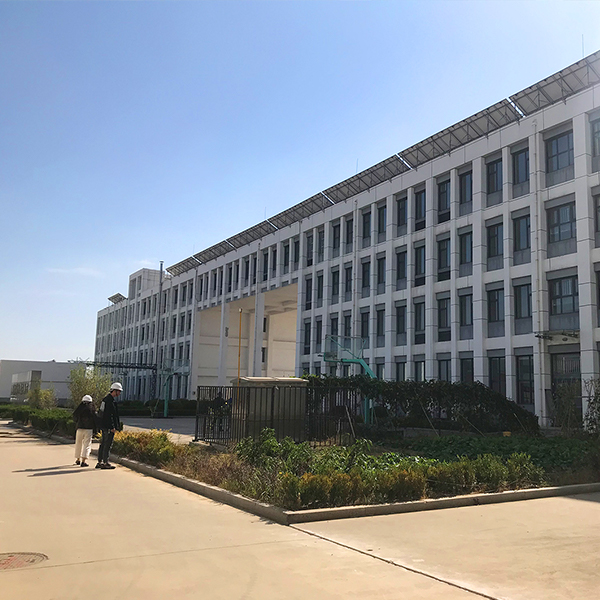 Factory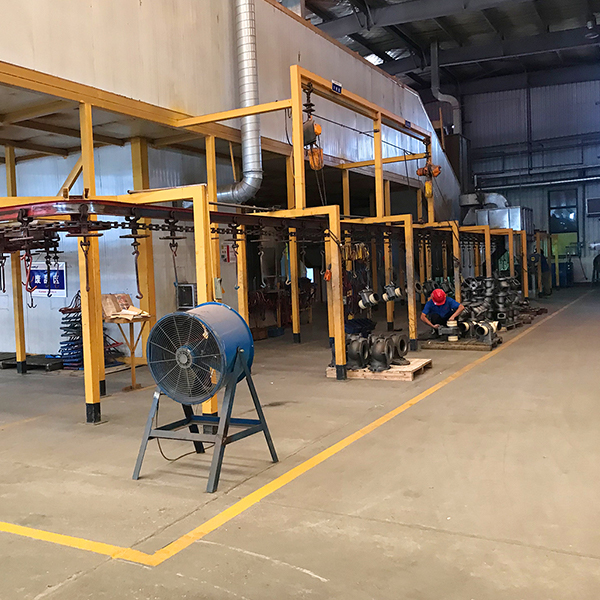 Workshop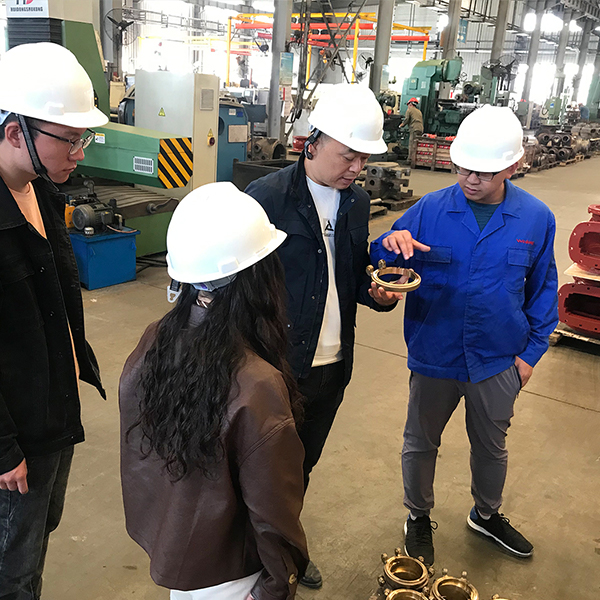 Quality inspection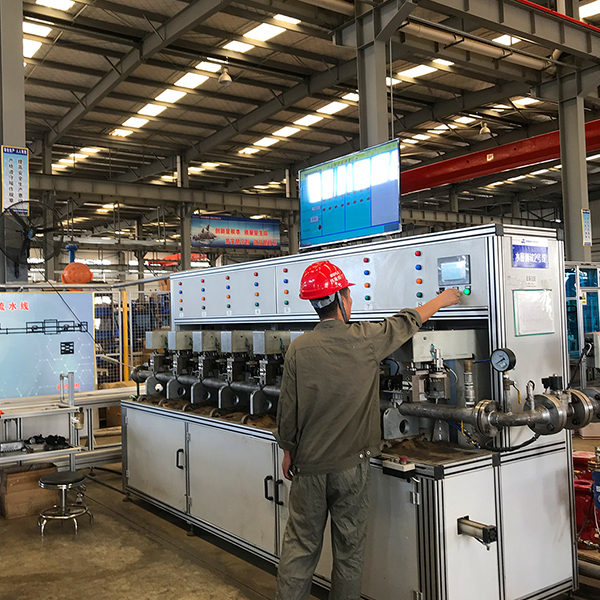 Workshop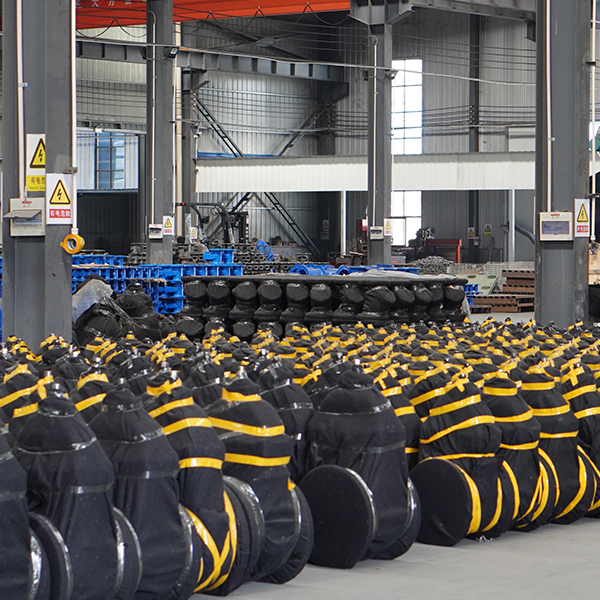 Product show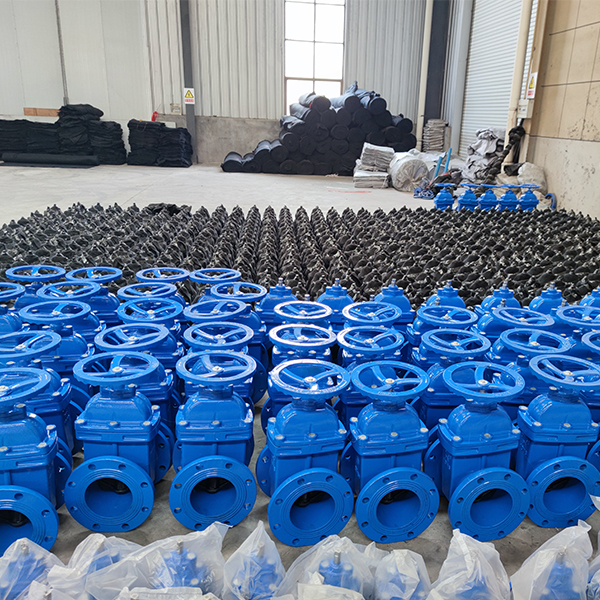 Product show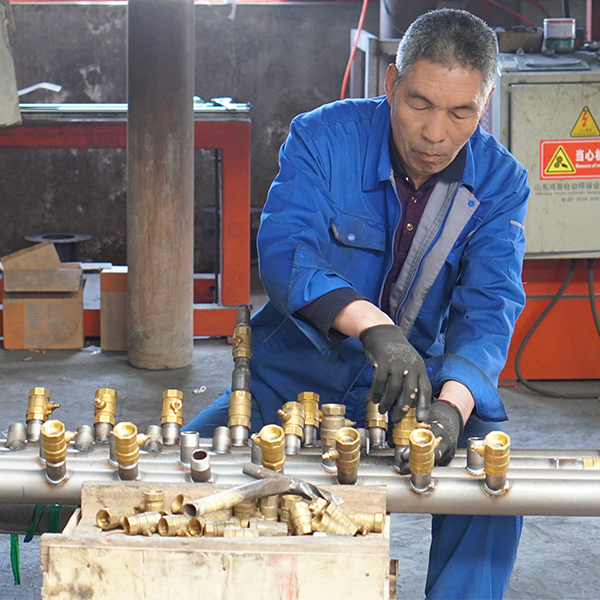 Workshop
Detailed parameters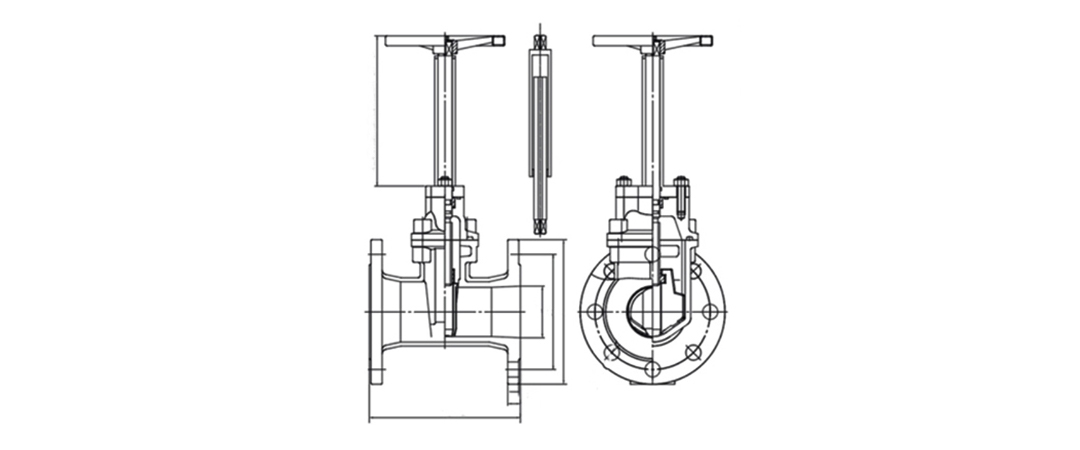 DN
L
D
D1
N-ød
PN10
PN16
PN25
PN10
PN16
PN25
PN10
PN16
PN25
40
165
150
150
150
110
110
110
4-ø19
4-ø19
4-ø19
50
178
165
165
165
125
125
125
4-ø19
4-ø19
4-ø19
65
190
185
185
185
145
145
145
4-ø19
4-ø19
8-ø19
80
203
200
200
200
160
160
160
8-ø19
8-ø19
8-ø19
100
229
220
220
235
180
180
190
8-ø19
8-ø19
8-ø23
125
254
250
250
270
210
210
220
8-ø19
8-ø19
8-ø26
150
267
285
285
300
240
240
250
8-ø23
8-ø23
8-ø26
200
292
340
340
360
295
295
310
8-ø23
12-ø23
12-ø26
250
330
395
405
435
350
355
370
8-ø23
12-ø28
12-ø3ø
300
356
445
460
485
400
410
430
12-ø23
12-ø28
12-ø3ø

Advantages of extension stem soft seal gate valve!
Durability

The valve is made of high-quality materials that can withstand extreme temperatures, pressures, and corrosive environments, ensuring long-lasting performance.

W

Tight seal

The soft seal design of the valve ensures a tight seal, preventing leaks and minimizing the risk of contamination.

E

Easy installation

The longer stem of the valve makes it easy to install in deep and hard-to-reach places, reducing the need for additional equipment or manpower.

S

Low maintenance

The valve requires minimal maintenance, as the soft seal design eliminates the need for regular lubrication or tightening.

D

High flow capacity

The gate valve design of the valve allows for high flow rates and low pressure drops, making it ideal for applications where high flow capacity is required.

O

Cost-effective

The valve is cost-effective, as it requires minimal maintenance and has a long service life, reducing the need for frequent replacements.

O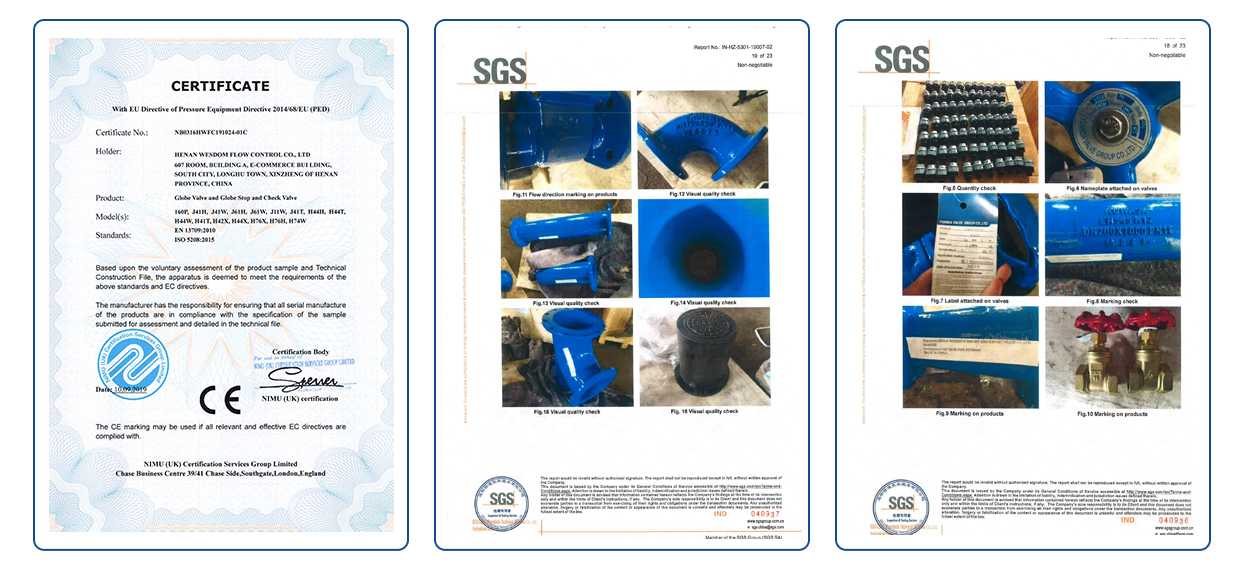 Project Name: Pakistan Sewage Treatment Plant Project
Main Products: Flanged Butterfly Valves and Gate Valves
This case is an old customer from Pakistan. Because he has purchased valve products from WESDOM many times, he has very high trust and evaluation on WESDOM. He needs a lot of butterfly valves and gate valve products in the sewage treatment plant project which he is responsible for. They sent the requirements to the businessman of WESDOM's international trade department without hesitation. Of course, WESDOM still returns this old customer in Pakistan with high-quality products and preferential prices;
After that, the customer also sent us the installation pictures of the WESDOM product in the working condition project, and feedback that the quality is still very good, and will maintain a long-term cooperative relationship with WESDOM;
Project Pictures: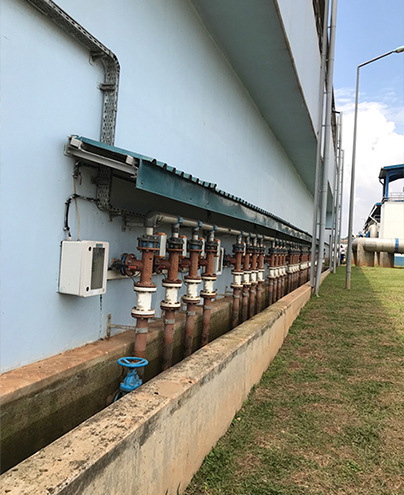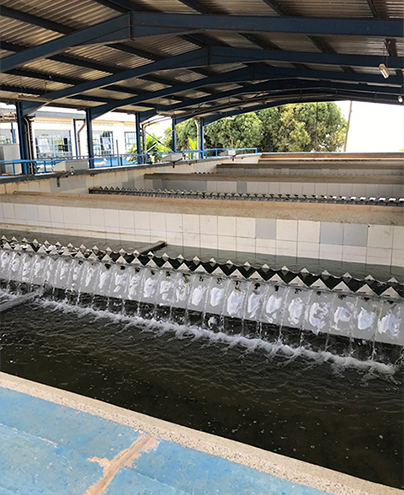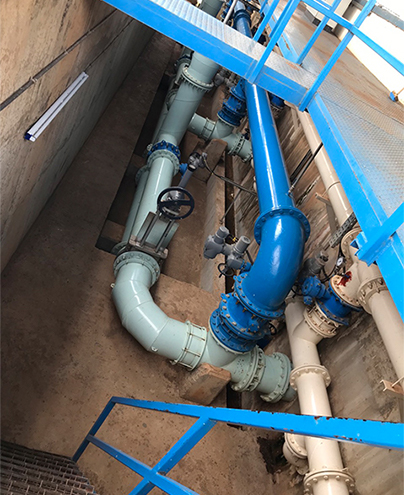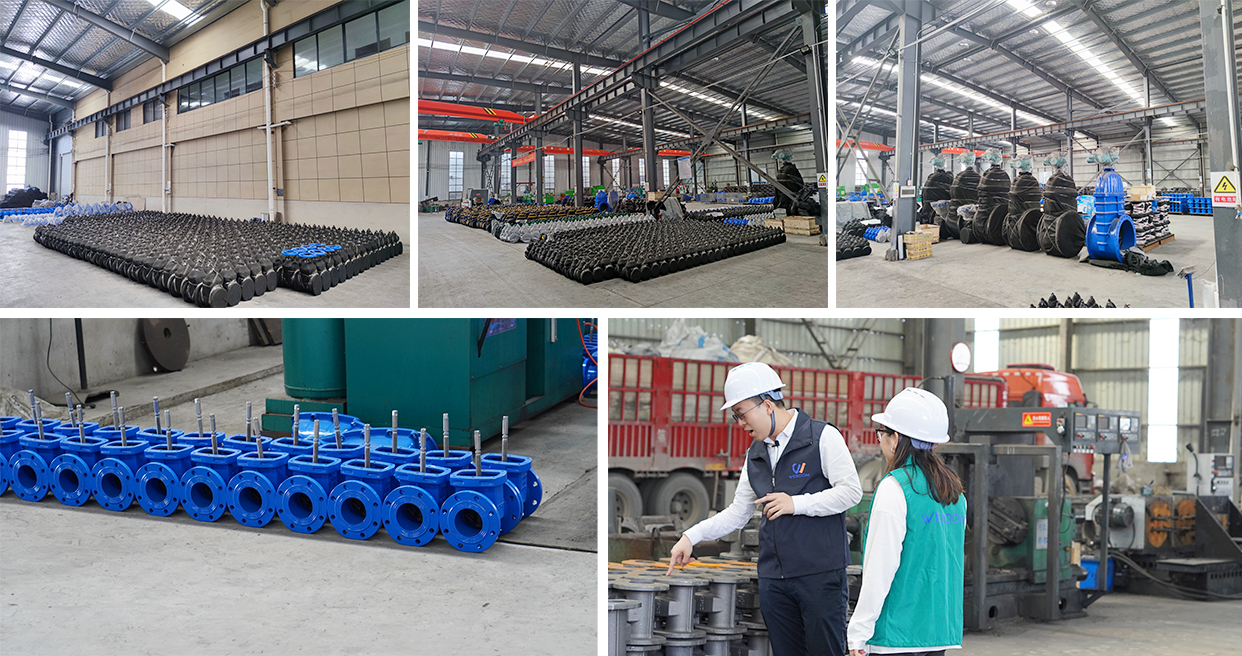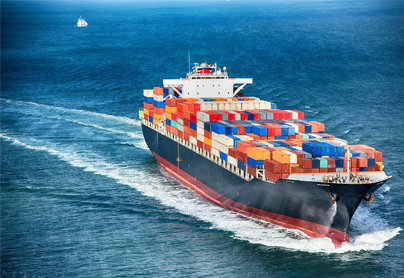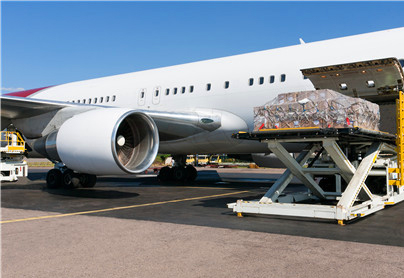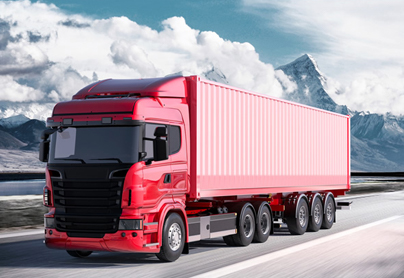 Inquiry
If you have any questions, feedback or comments, please fill out the form below and we will reply you back as soon as possible.