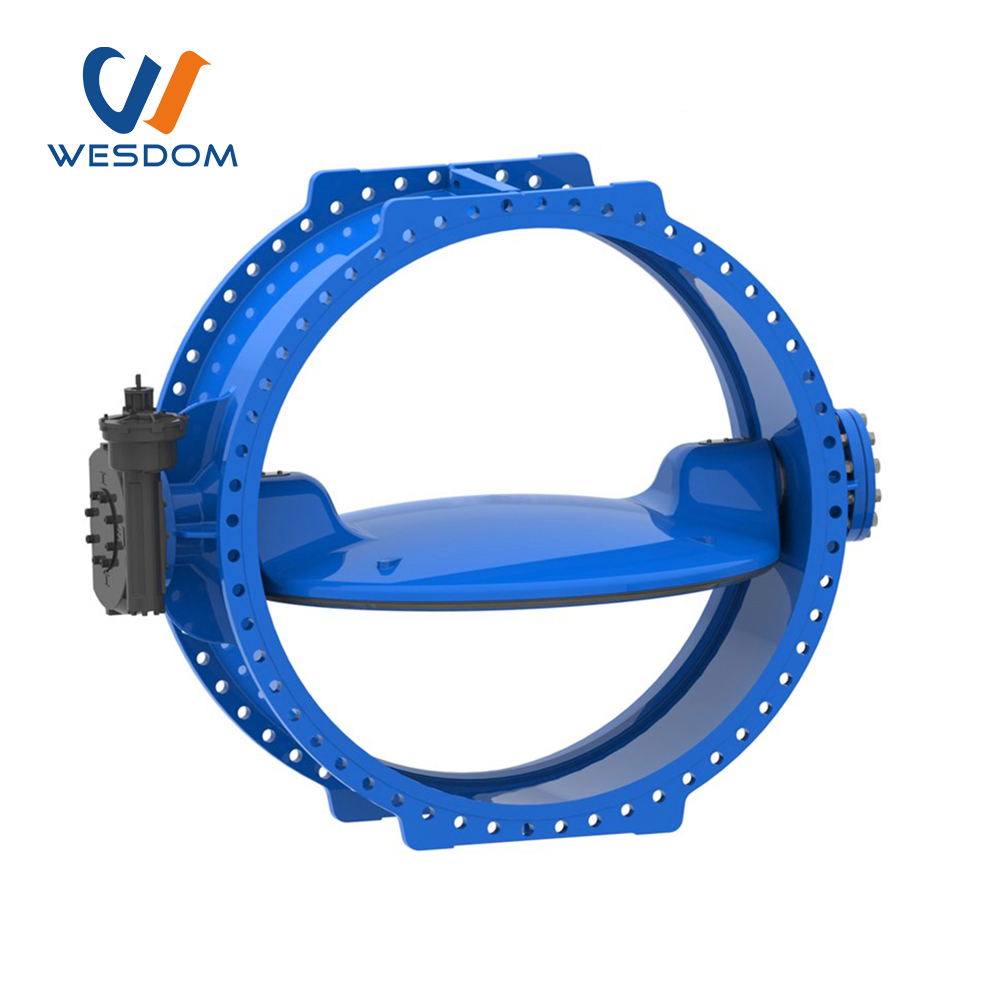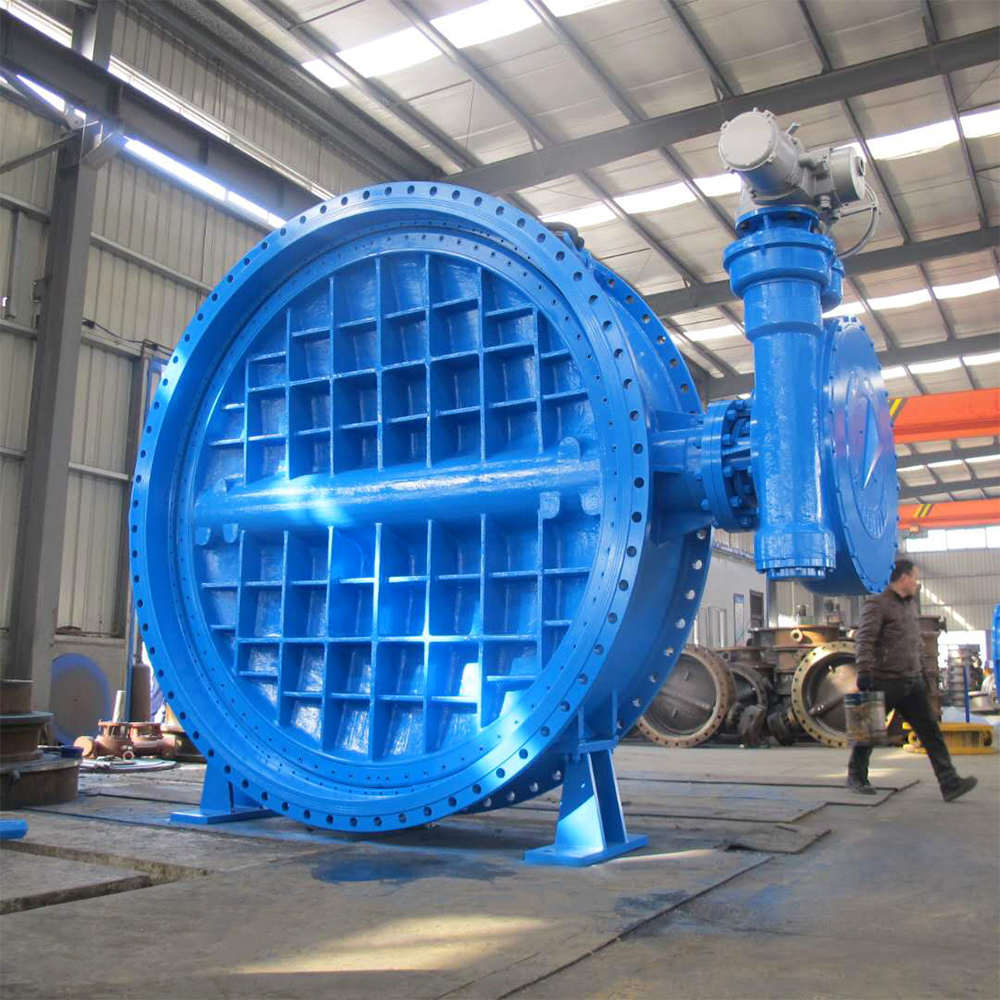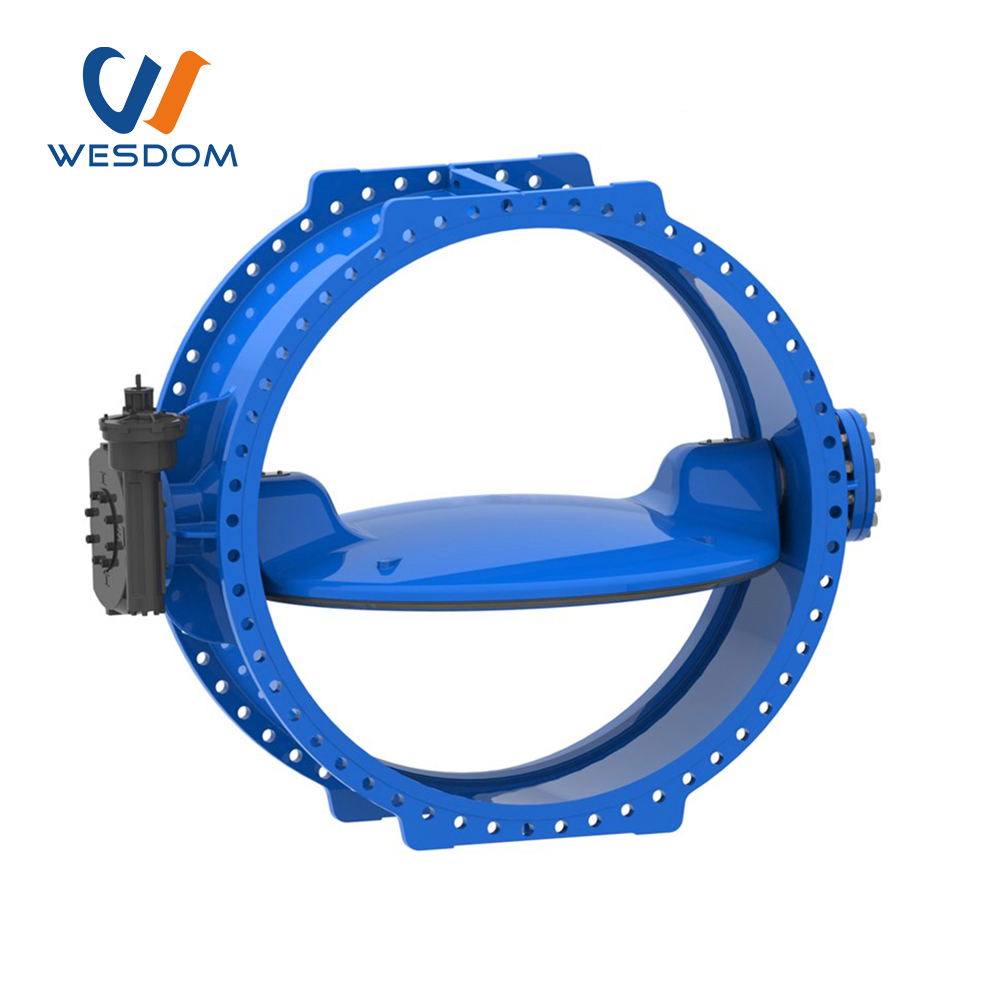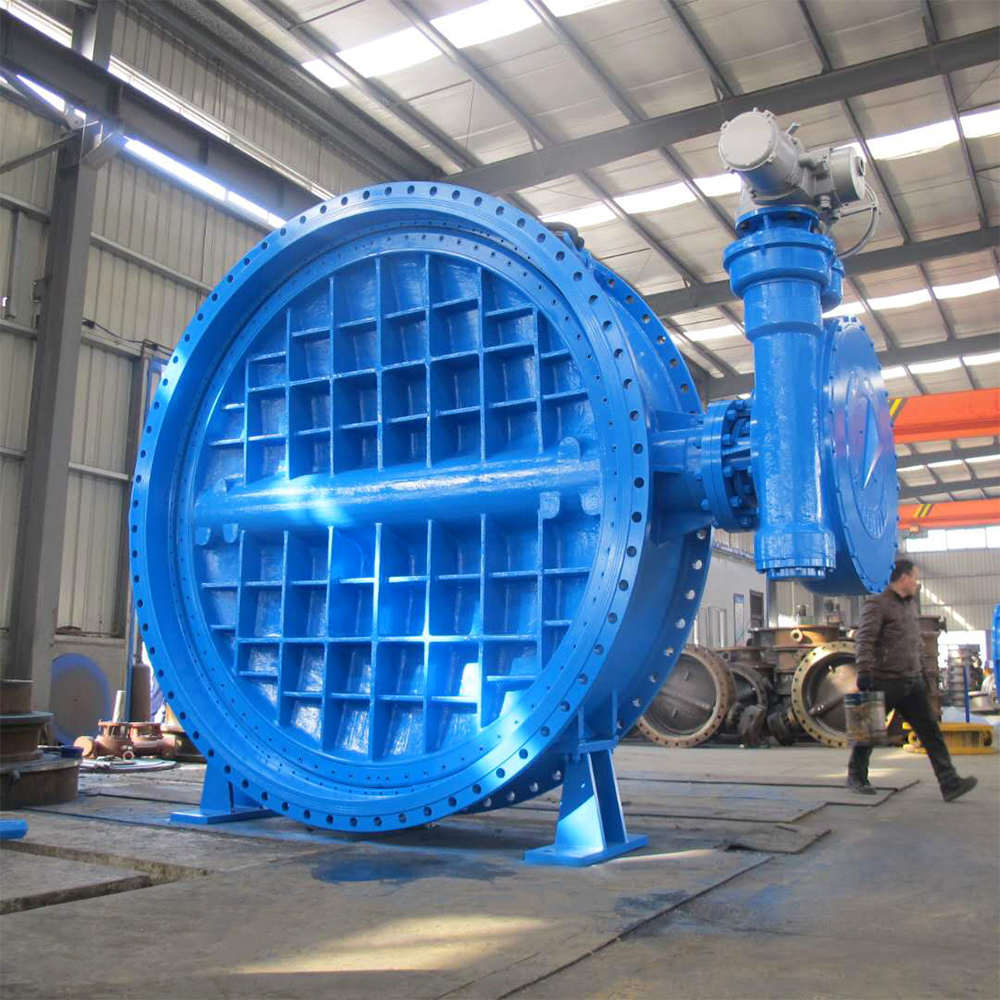 DN2400 Double Eccentric Butterfly Valve
Size Range: DN150 - 3200
Pressure Ratings: PN10 & PN16 & PN25
Application: Isolate the flow with infrequent & frequent operation
Types: Long (S14) or short (S13) body,
Options:Locking device, extension spindle,
different gearbox installation direction, different material/flange drillings
Operation: Manual gearbox with stem cap or handwheel, ISO gearbox with electric actuator
Product Introduction
This series of butterfly valves is a new generation of patented products which is independently researched and developed by our company, no pin connection is through a valve rod milling flat straight connected with the butterfly plate matched, with countersunk head bolt is fixed, is more convenient in assembly, firmer connection security. Use triple eccentric sealing structure, no mechanical wear, can achieve zero leakage, with bidirectional sealing function superior, is used as the best device in oil, chemical industry, metallurgy, electric power, building materials, food, medicine, water supply, and drainage, gas delivery of different media, such as adjust, cut off or connected to the fluid flow.
WESDOM valves are installed all over Asia, Africa continent, the Middle East, and throughout Europe. They have justifiably acquired a faultless reputation for their durability, reliability, and quality worldwide.
Why choose us!
Our advantage

We've been in the valve industry for more than 25 years. WESDOM GROUP consists of 5 factories and 4 overseas branches. We face the global valve

service. Its product classification is complete, the commonly used product size is sufficient, and you can buy it with confidence!

A

Our Mission

To be a high-quality supplier of fluid control systems and plan maker; To contribute our wisdom and strength to the development of the cutting-edge

technology of fluid control systems.

M
Factory Tour
WESDOM GROUP consists of 5 factories and 4 overseas branches. The five factories are mainly located in Tianjin, Hebei, Shandong, Lianyungang and Wenzhou. The four foreign branches are located in Tanzania, Zambia, Kenya and Indonesia.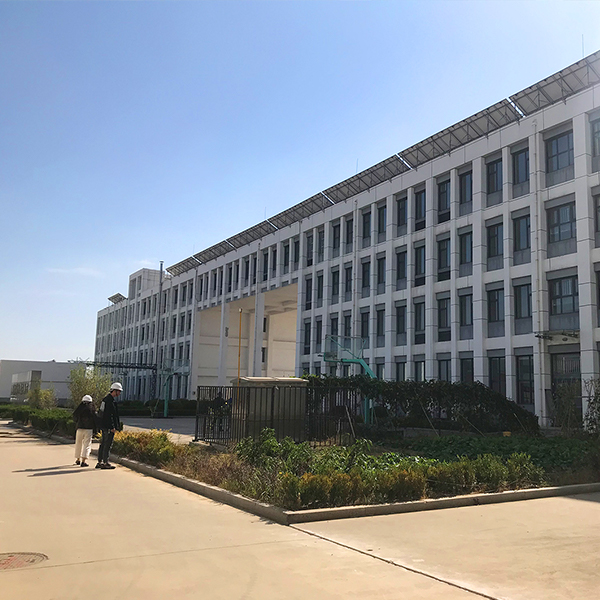 Factory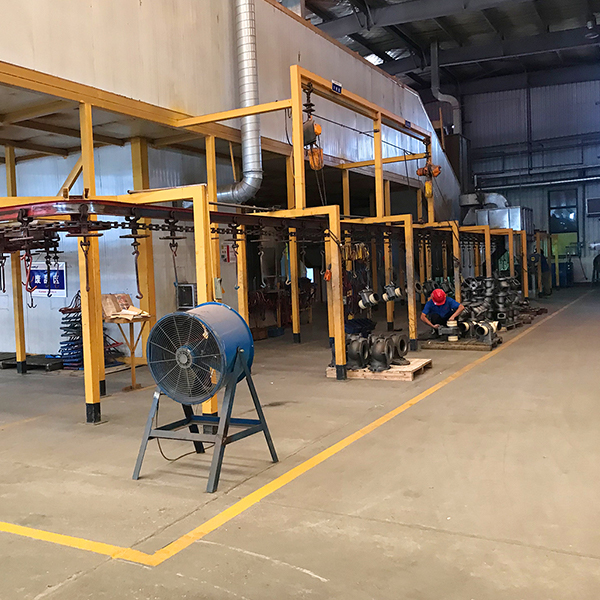 Workshop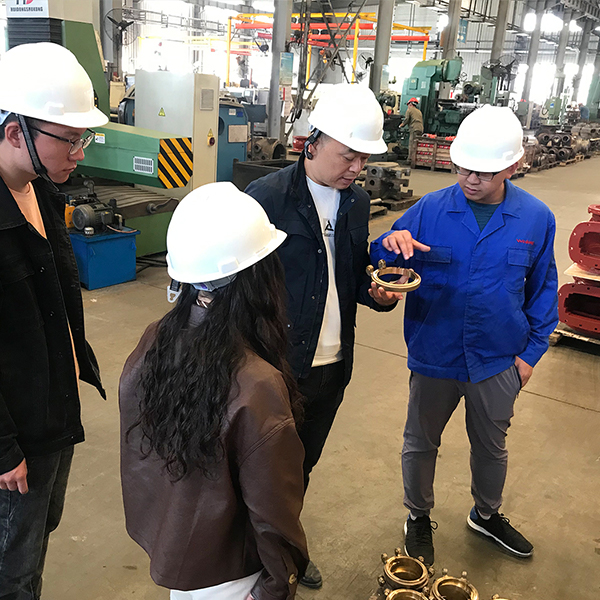 Quality inspection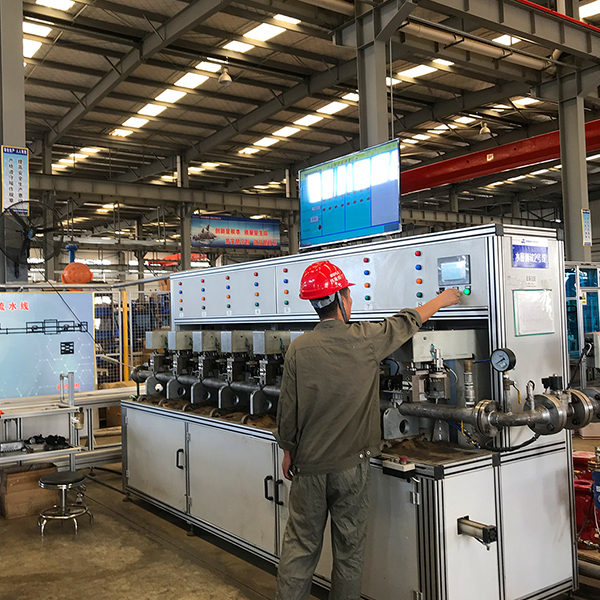 Workshop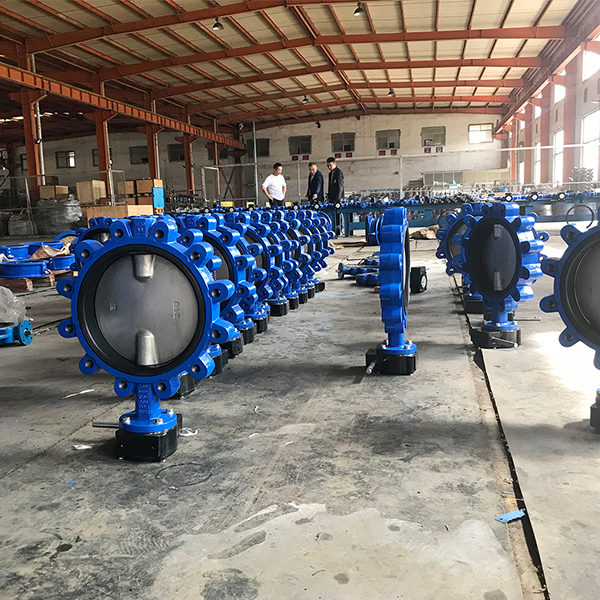 Product show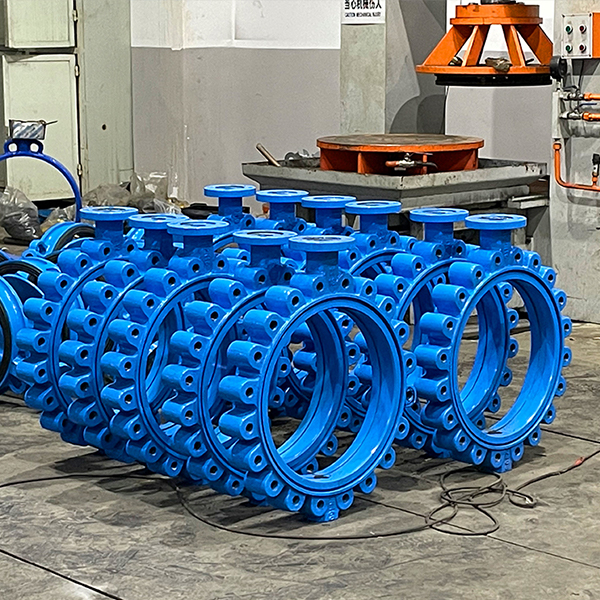 Product show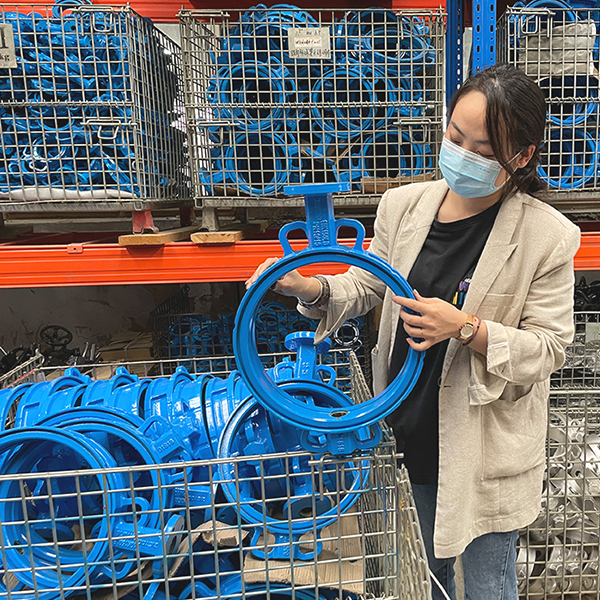 Workshop
Detailed parameters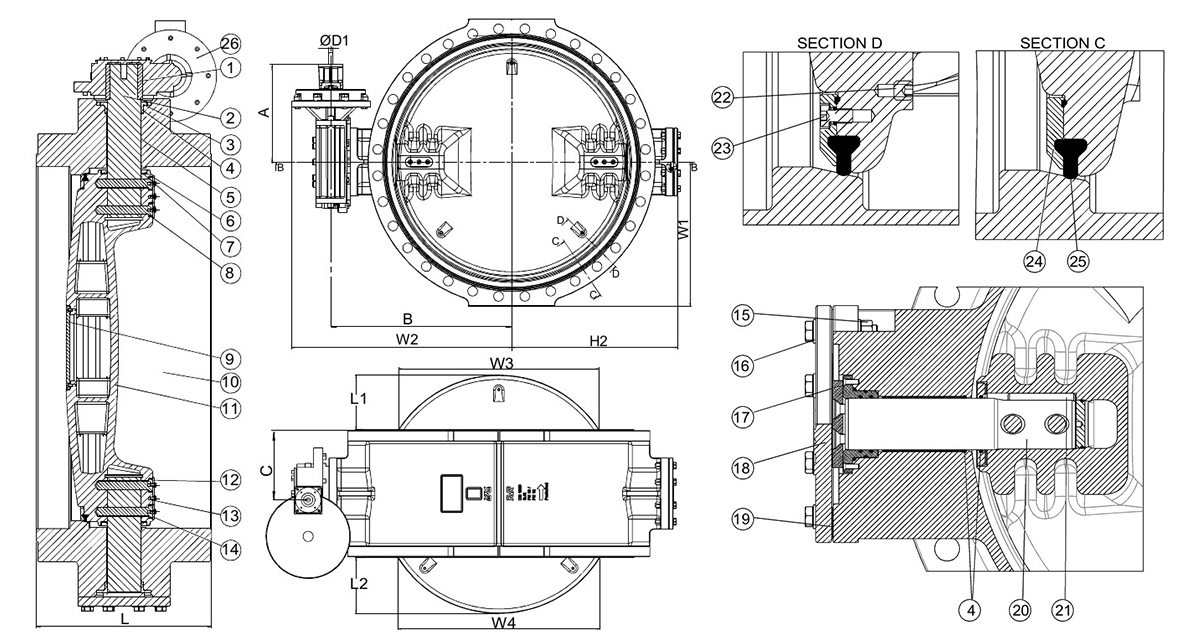 1

2

3

4

5

6

7

8

9

Key

Valve shaft

Seal housing

O-ring

Self-lubricating bearing

Disc cover

Disc cover gasket

Dowel

Blanking flange(DN=1400)

Stainless steel

A2

Stainless steel 431

Bronze

EPDM rubber

Steel,PTFE coated

Stainless steel

EPDM rubber

Stainless steel A2

Ductile iron

GJS-500-7(GGG-50)

10

11

12

13

14

15

16

17

18

Body

Disc

Security plate

Spring washer

Washer

Nut

Washer

Thrust bearing

End plate

Ductile iron

GJS-500-7(GGG-50)

Ductile iron

GJS-500-7(GGG-50)

Stainless steel

Stainless steel A2

Zinc

Stainless steel A2

Stainless steel A2

Bronze

Ductile iron

GJS-500-7 (GGG-50)

19

20

21

22

23

24

25

26

Gasket

Stub shaft

Safety key

Screw

Seal retainer ring

Disc seal

26.Gearbox

EPDM rubber

Stainless steel 431

Stainless steel A2

Stainless steel A2

Stainless steel

A2

Stainless steel

EPDM rubber

Cast iron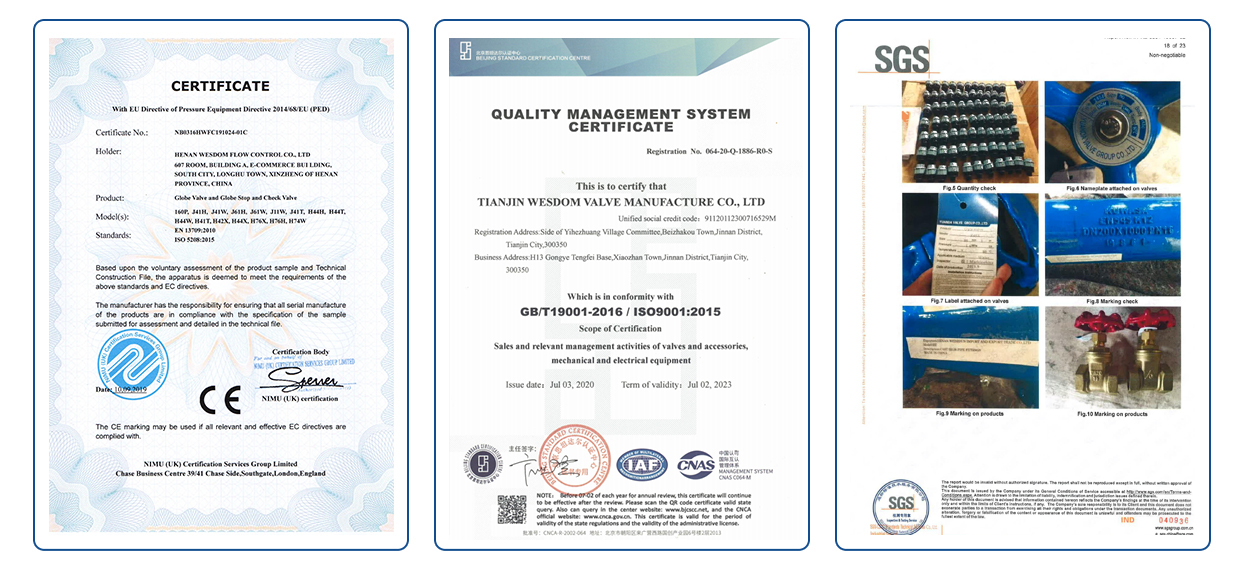 Pakistan Sewage Treatment Plant Project
Main products: Flanged/lug Butterfly Valves and Gate Valves
This case is an old customer from Pakistan. Because he has purchased valve products from WESDOM many times, he has very high trust and evaluation on WESDOM. He needs a lot of butterfly valves and gate valve products in the sewage treatment plant project which he is responsible for. They sent the requirements to the businessman of WESDOM's international trade department without hesitation. Of course, WESDOM still returns this old customer in Pakistan with high-quality products and preferential prices;
After that, the customer also sent us the installation pictures of the WESDOM product in the working condition project, and feedback that the quality is still very good, and will maintain a long-term cooperative relationship with WESDOM;
Project pictures: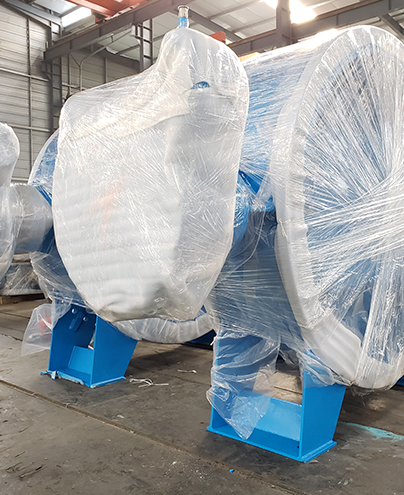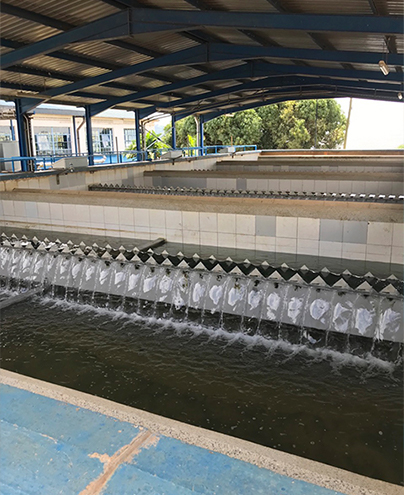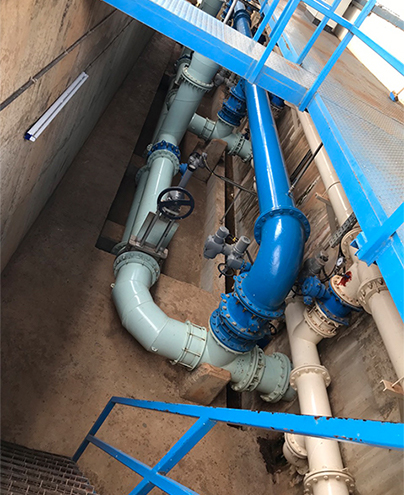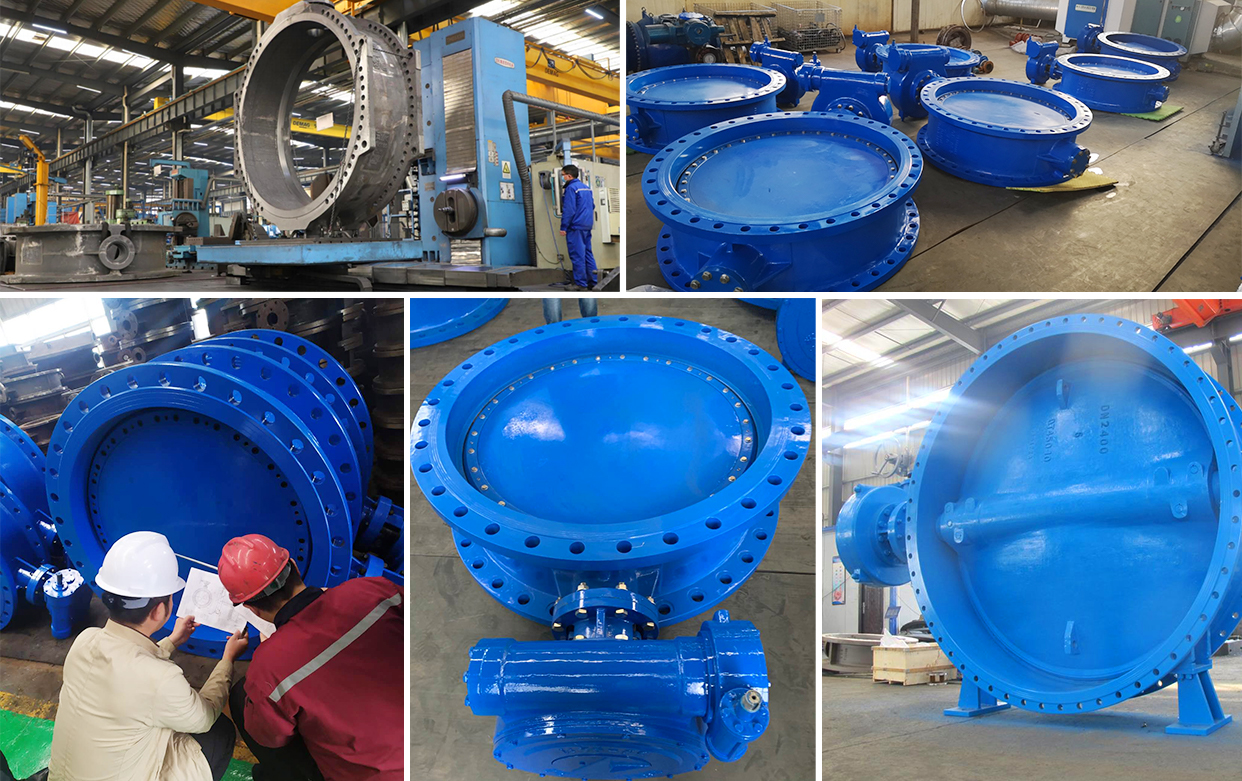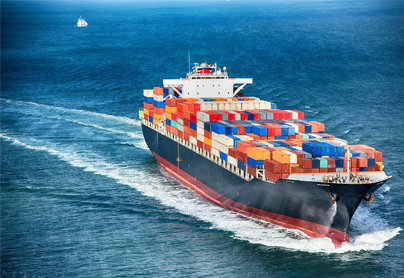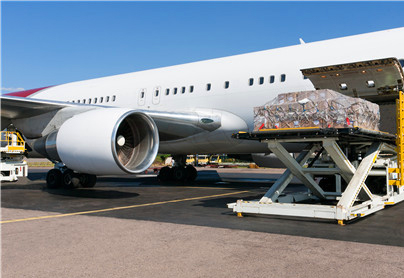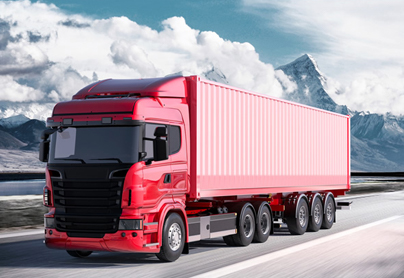 Inquiry
If you have any questions, feedback or comments, please fill out the form below and we will reply you back as soon as possible.