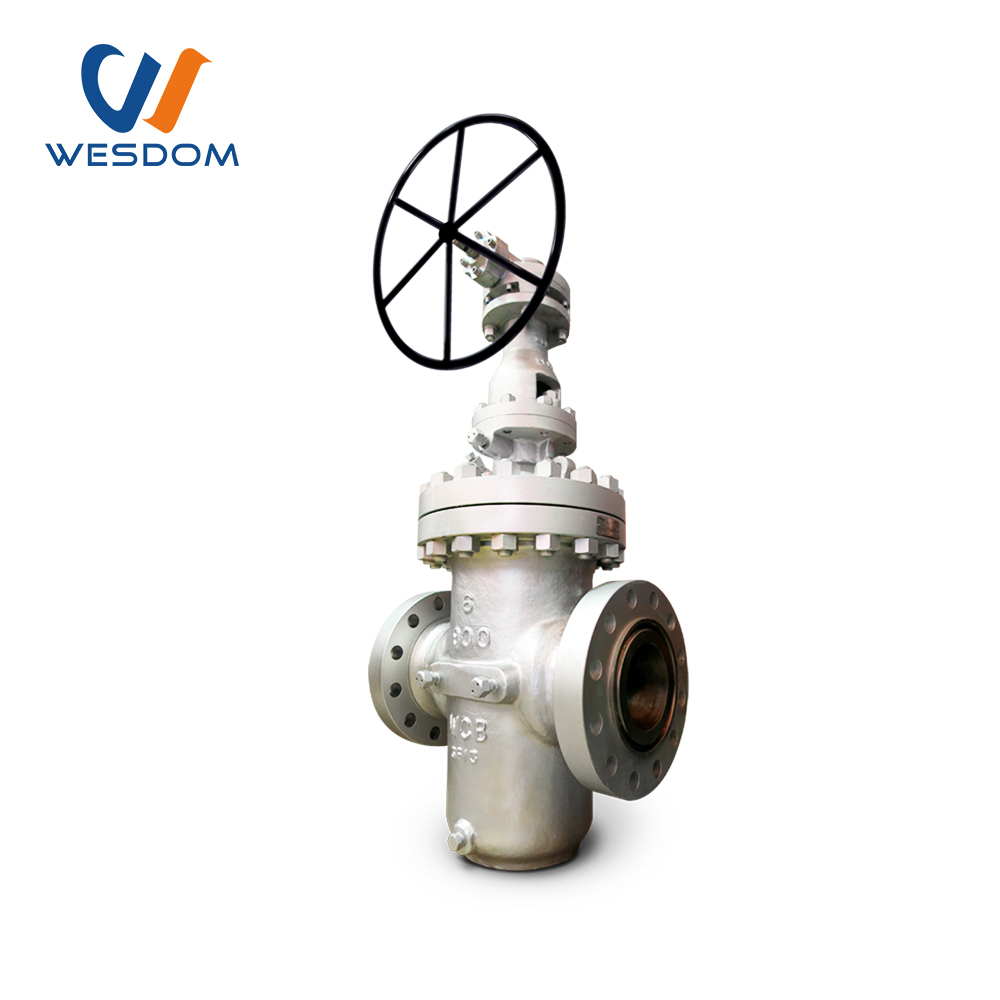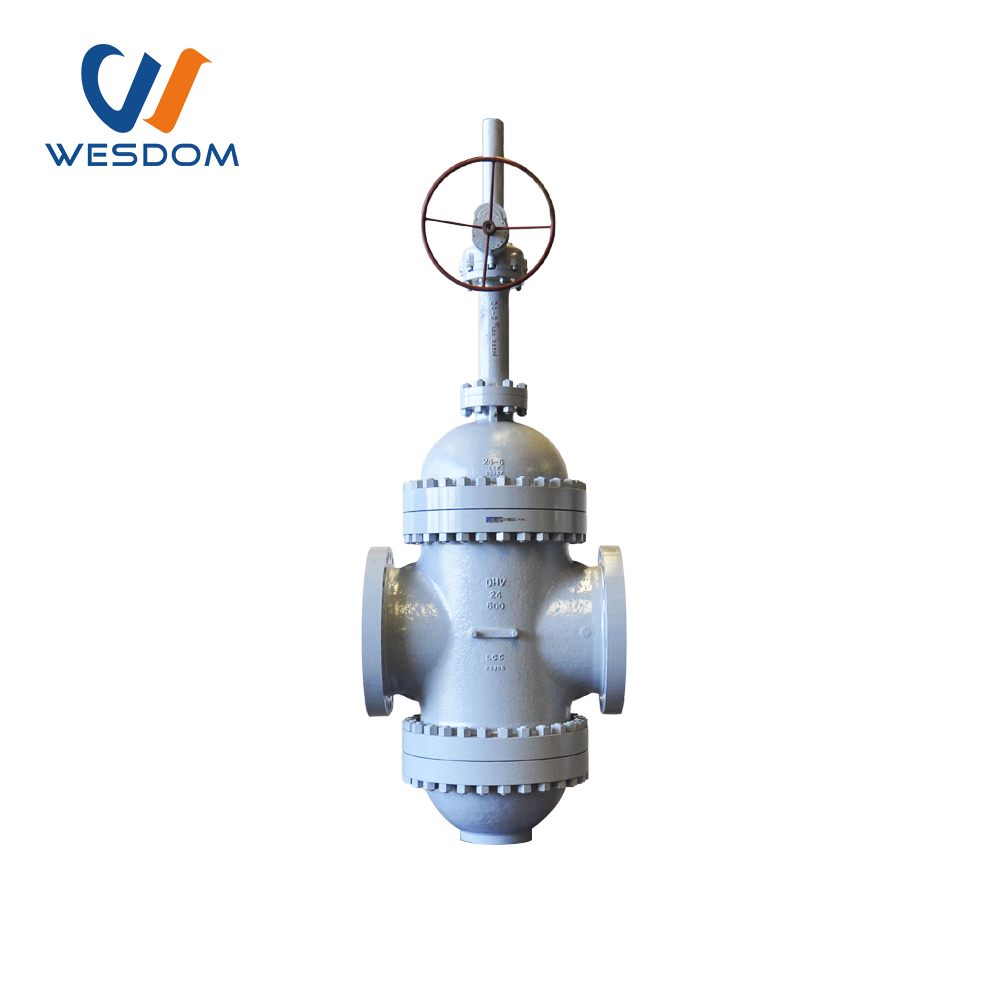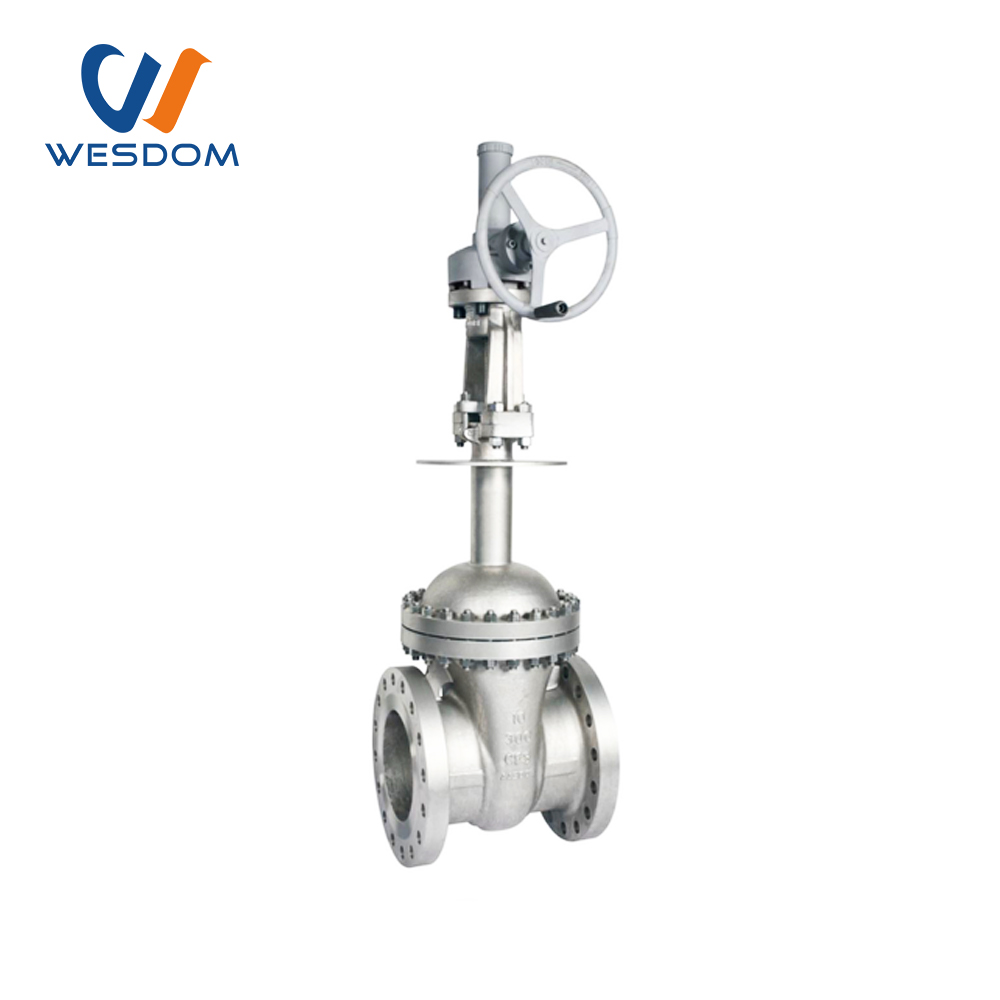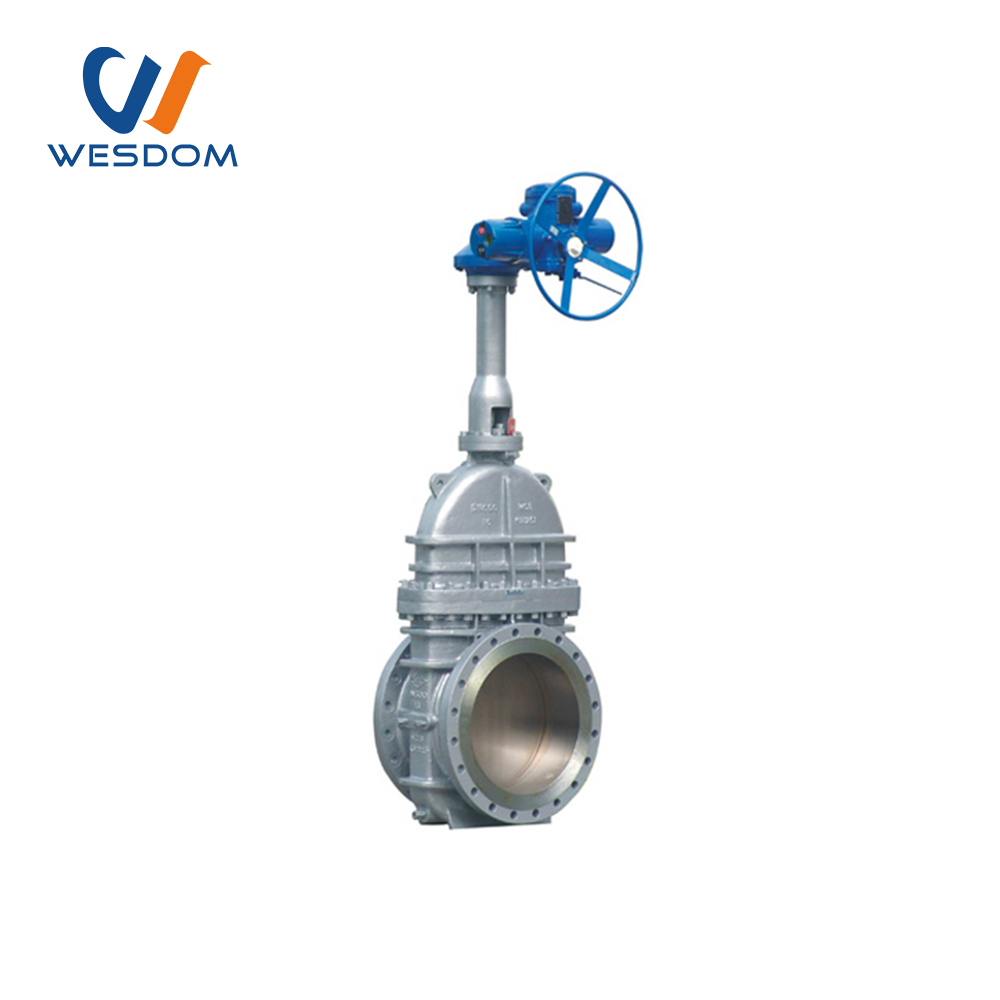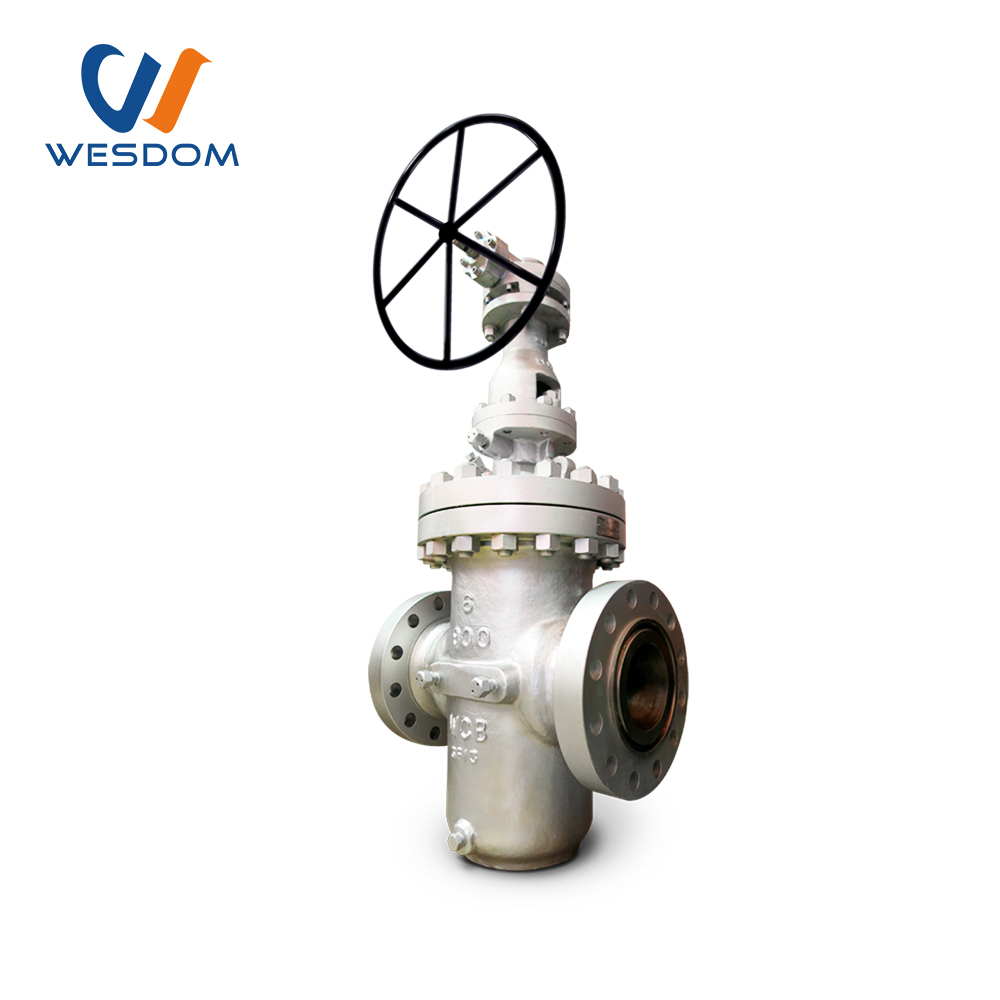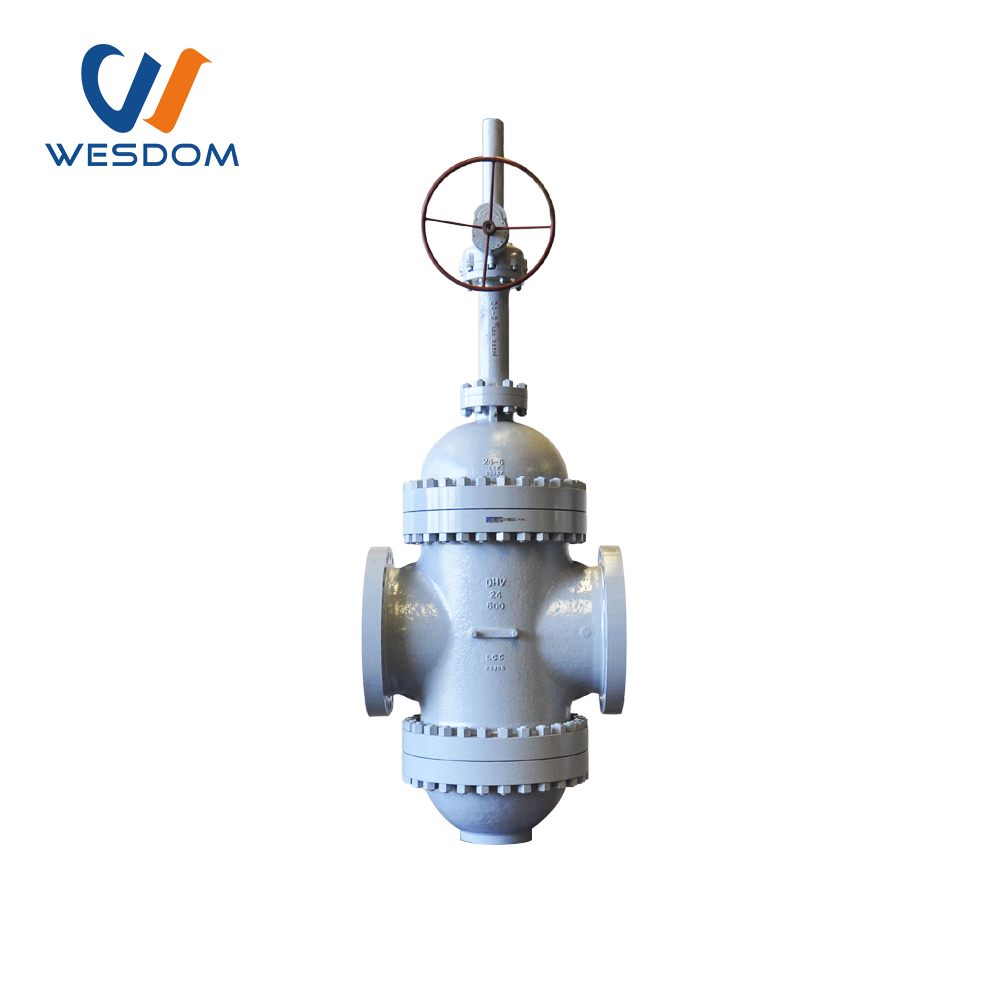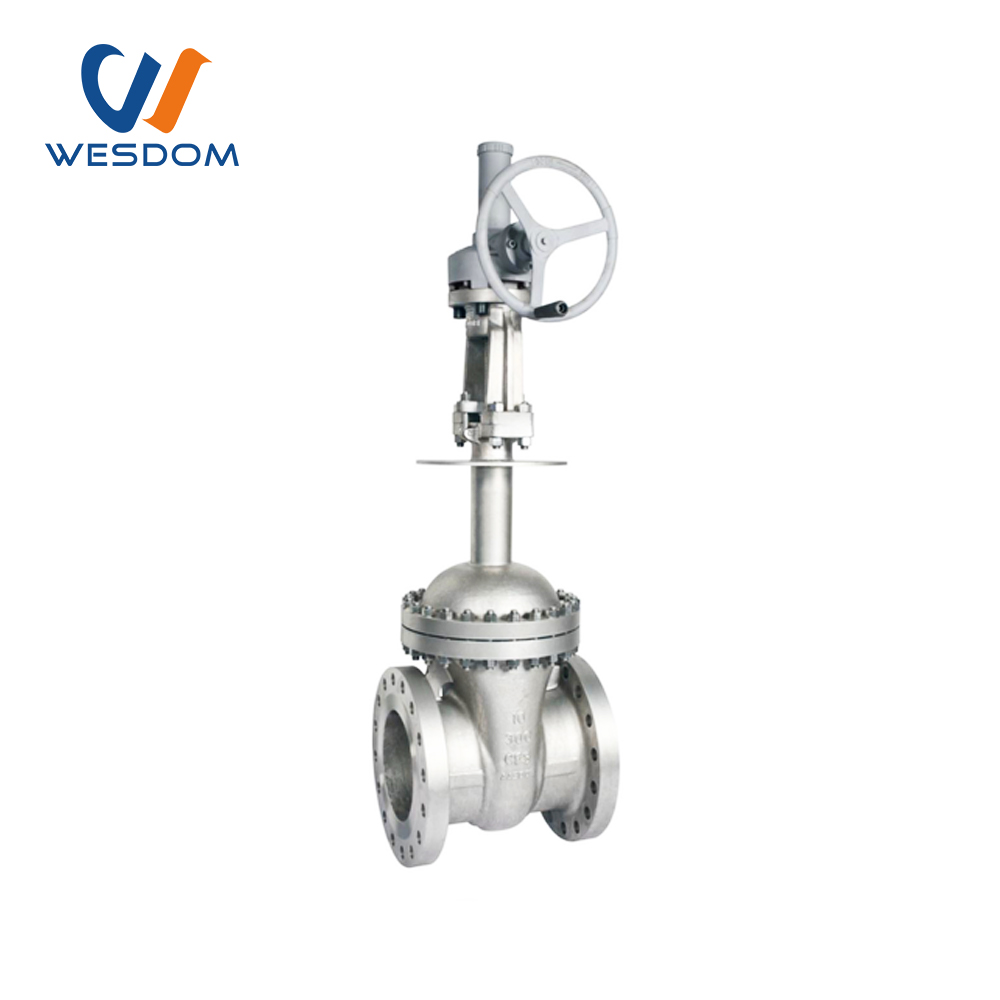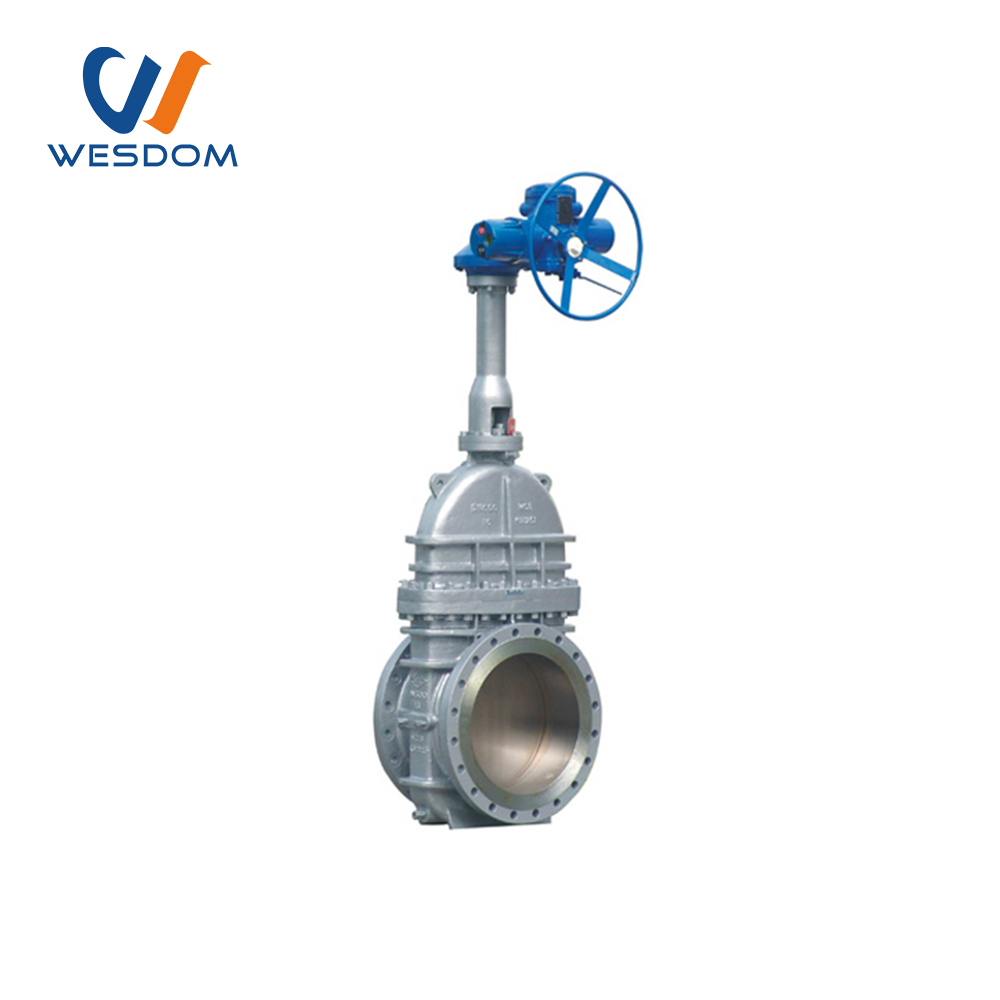 API slab gate valve
Product scope: NPS 2″~NPS 60″,CL150~CL1500 
Design standard: API 6D
Flange connecting end: ASME B16.5/ASME B16.47
Inspection and test: API 6D
Main body material: WCB、LCB、WCC、WC6、WC9、CF8、CF8M、CF3、CF3M、A890 4A etc.
Drive device: handle, bevel gear, electric, pneumatic, etc.
Product Introduction
The slab gate valve is a type of gate valve that features a flat or rectangular-shaped gate that slides across the flow of the pipeline. Slab gate valves are widely used in the oil and gas industry and other industrial sectors, as they offer reliable flow control for various fluids, including oil, gas, water, and chemicals.
The slab gate valve design typically features a one-piece gate that is built into the valve body or bolted onto the body flange. The valve gate is designed to withstand high pressures, ensuring a tight shut-off and preventing leaks. The valve gate can be operated manually, as well as motor-operated with an electric or pneumatic actuator.
Why choose us!
WESDOM patent products, patent certification

The product side flanges comply with national, German, Russian, American, British and Japanese standards and other domestic and international standards

for multiple pressures, easy connection and wide adaptability, which can reduce the type of purchase and stock.

W

The product has an independent identity to ensure traceability

Each wesdom product has its own unique identification number, to ensure product traceability.

E

Provide material inspection report

All wesdom products can provide the material inspection report of the main parts.

S

One-stop service

One-stop service, we not only supply high quality products, also supply solutions and after-sales service.

D

WESDOM has a lot of project experience

We have a lot of project experience in countries such as Pakistan and the Philippines, WESDOM has always been noticed all over the world, and trust comes from quality.

O

WESDOM has a strict quality control system

WESDOM has a strict quality control system and before delivery, we test 100% of each product to ensure its quality, promising you a high quality product.

M
Factory Tour
WESDOM GROUP consists of 5 factories and 4 overseas branches. The five factories are mainly located in Tianjin, Hebei, Shandong, Lianyungang and Wenzhou. The four foreign branches are located in Tanzania, Zambia, Kenya and Indonesia.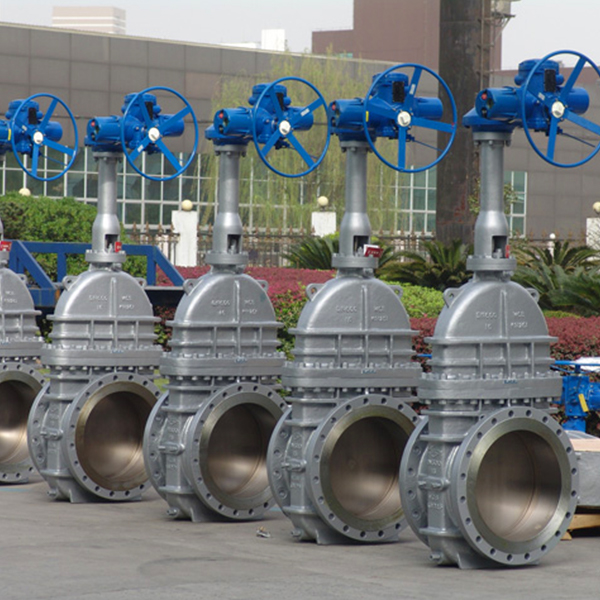 Factory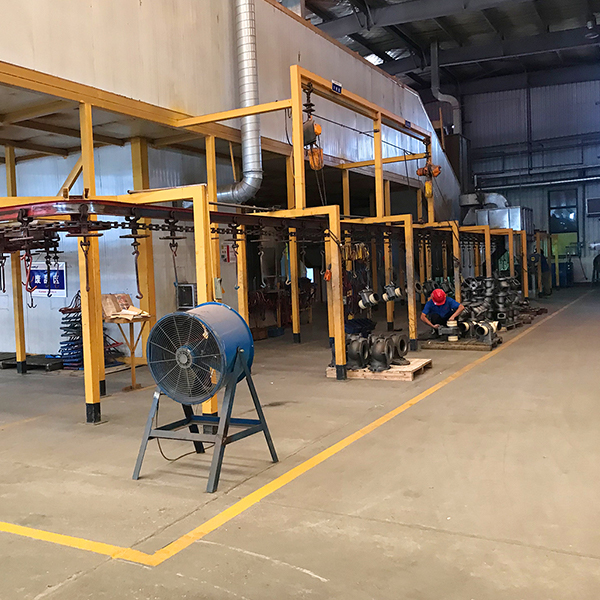 Workshop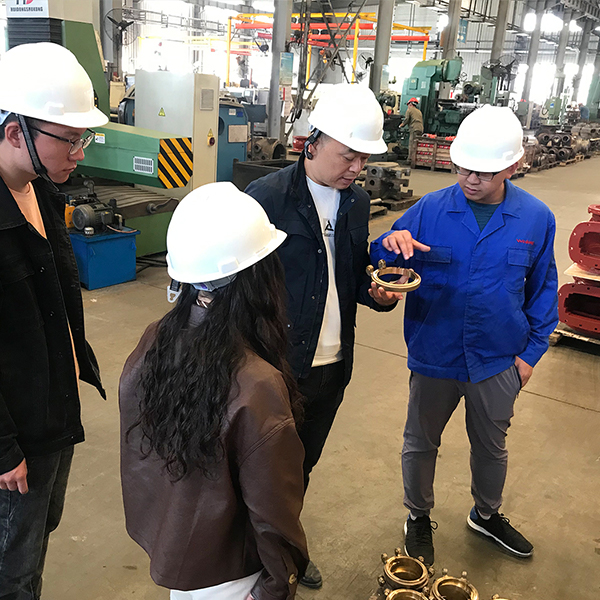 Quality inspection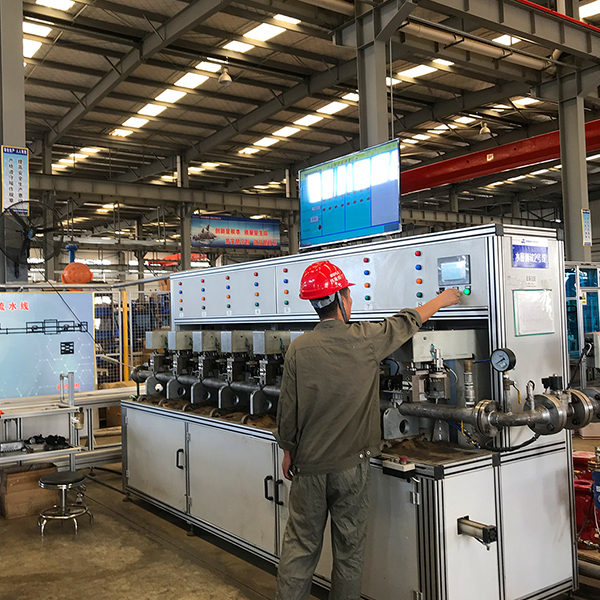 Workshop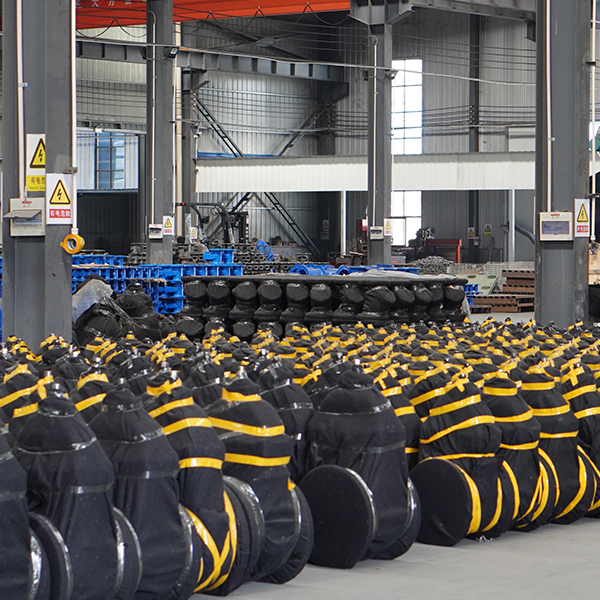 Product show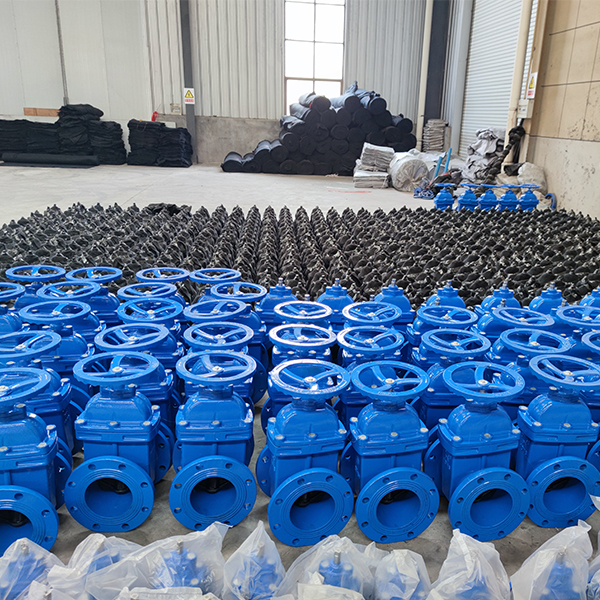 Product show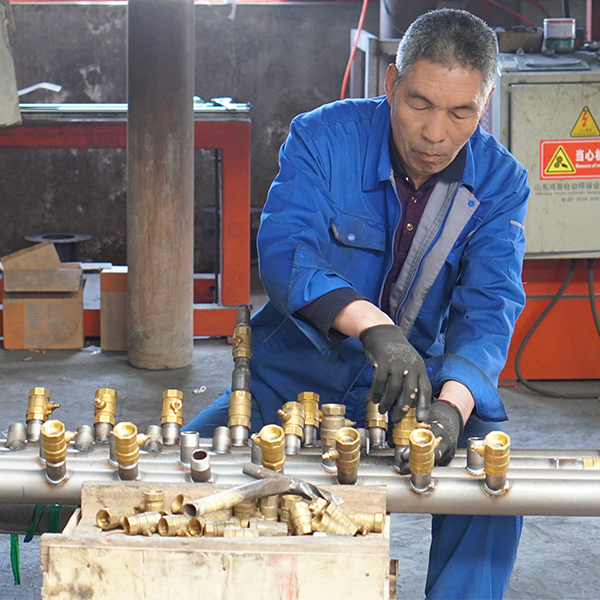 Workshop

| | |
| --- | --- |
| Design standard: | API 6D |
| Length of structure: | API 6D |
| Flange connecting end: | ASME B16.5/ASME B16.47 |
| Butt welding connecting end: | ASME B16.25 |
| Wall thickness: | ASME B16.34 |
| Inspection and test: | API 6D |
| Pressure and temperature rating: | ASME B16.34 |
| Product scope: | NPS 2″~NPS 60″,CL150~CL1500 |
| Main body material: | WCB, LCB, WCC, WC6, WC9, CF8, CF8M, CF3, CF3M, A890 4A etc. |
| Operator | Handle, Bevel gear, Electric, Pneumatic, etc. |

Advantages of slab gate valve!
Excellent Sealing Performance

Slab gate valves are designed to provide an excellent sealing performance, which ensures a tight shut-off and prevents leaks, making them suitable for a

wide range of applications.

W

Low Operating Torque

The Slab Gate Valve requires a low operating torque, which makes them easy to operate manually, as well as with motor-operated options such as electric

or pneumatic actuators.

E

Reduced Flow Resistance and Pressure Drop

The flat gate design of the Slab Gate Valve allows it to offer reduced flow resistance and pressure drop, which makes it more efficient in controlling the flow

of fluids through the pipeline.

S

Easy Maintenance

The Slab Gate Valve has a simple and compact design, which makes it easy to install, remove, and maintain. Additionally, they can operate for extended

periods without maintenance, leading to lower costs.

D

Durability

The Slab Gate Valve is designed to withstand high pressure and flow rates, making it highly durable, wear-resistant, and less prone to failure.

O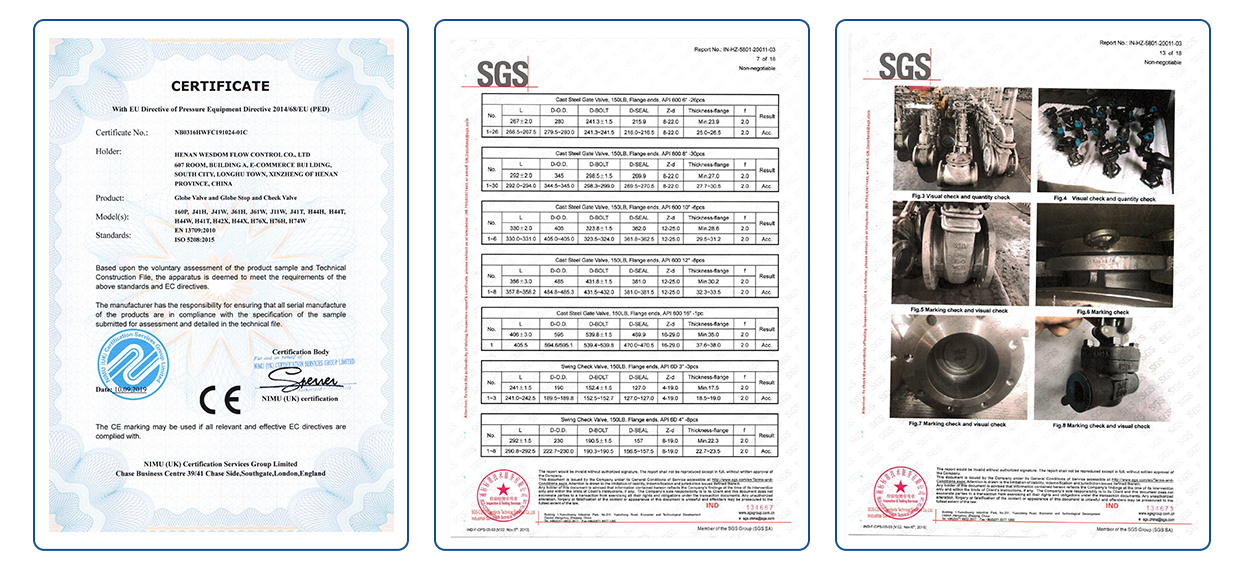 Project Name: Pakistan Petroleum Project
Main Products: API valves and fittings
Project Description:
All valves and fittings were through SGS Inspection.
Client Feedback:
WESDOM is a very trustworthy team, not only professional, but also caring and enthusiastic in service. If there is a demand in the future, we will choose WESDOM without hesitation.
Project Pictures: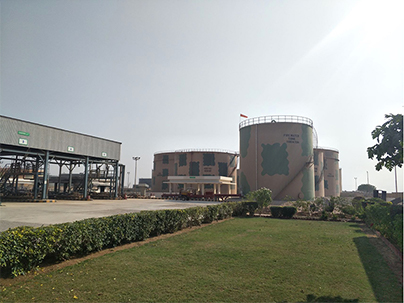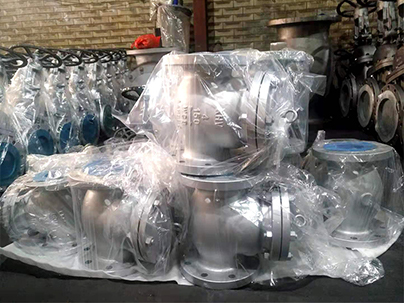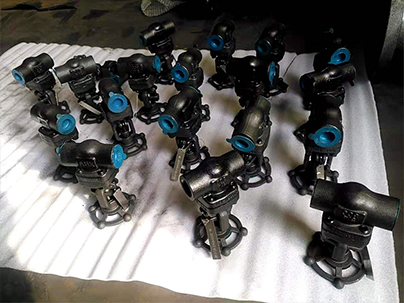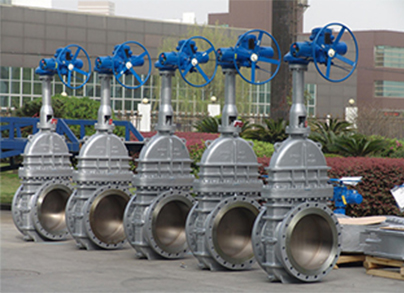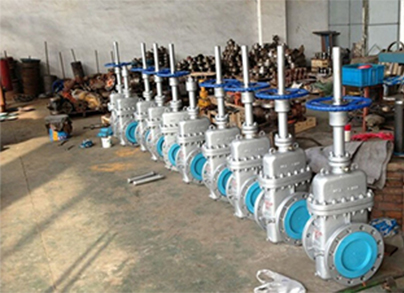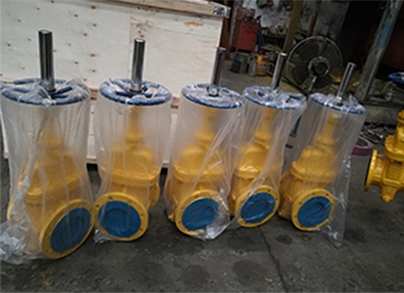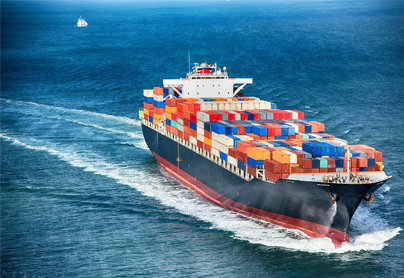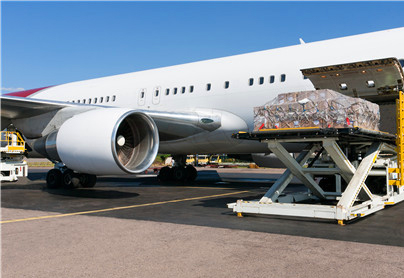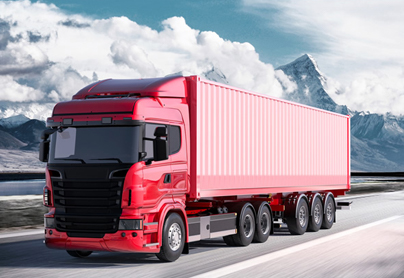 Inquiry
If you have any questions, feedback or comments, please fill out the form below and we will reply you back as soon as possible.