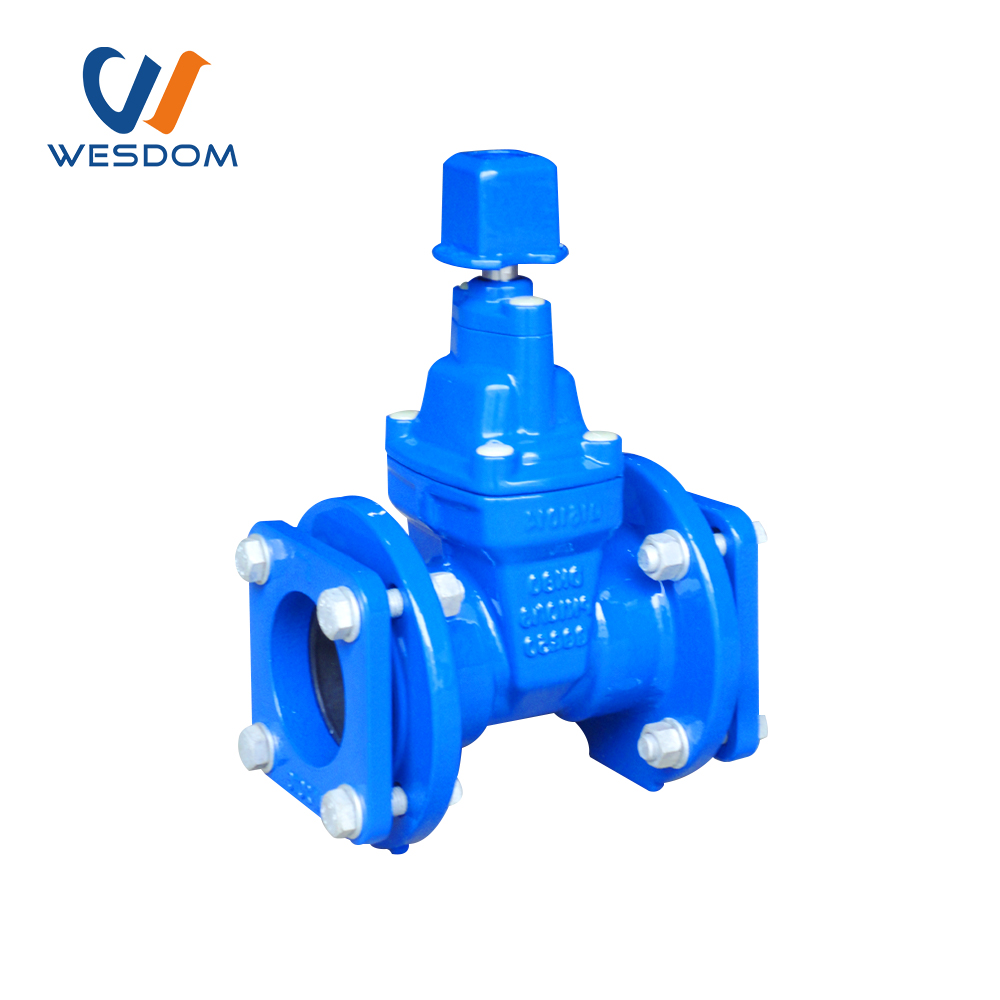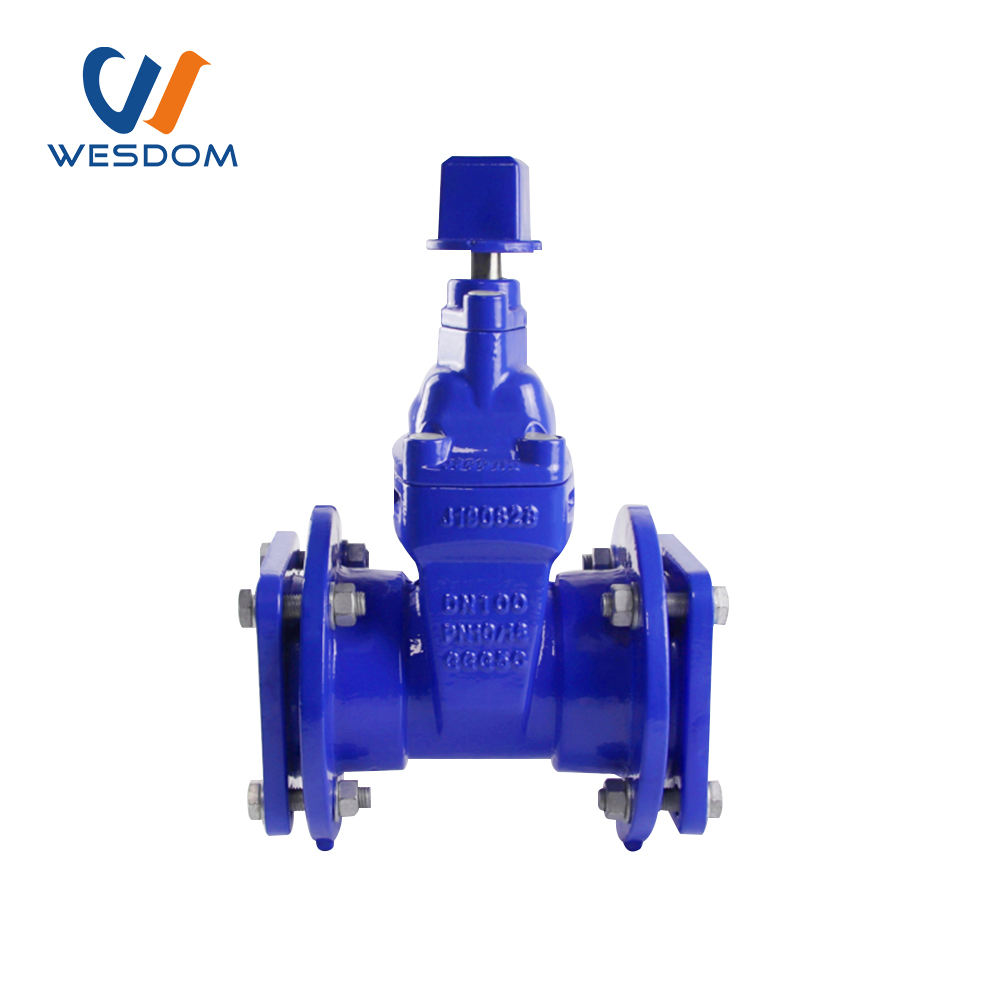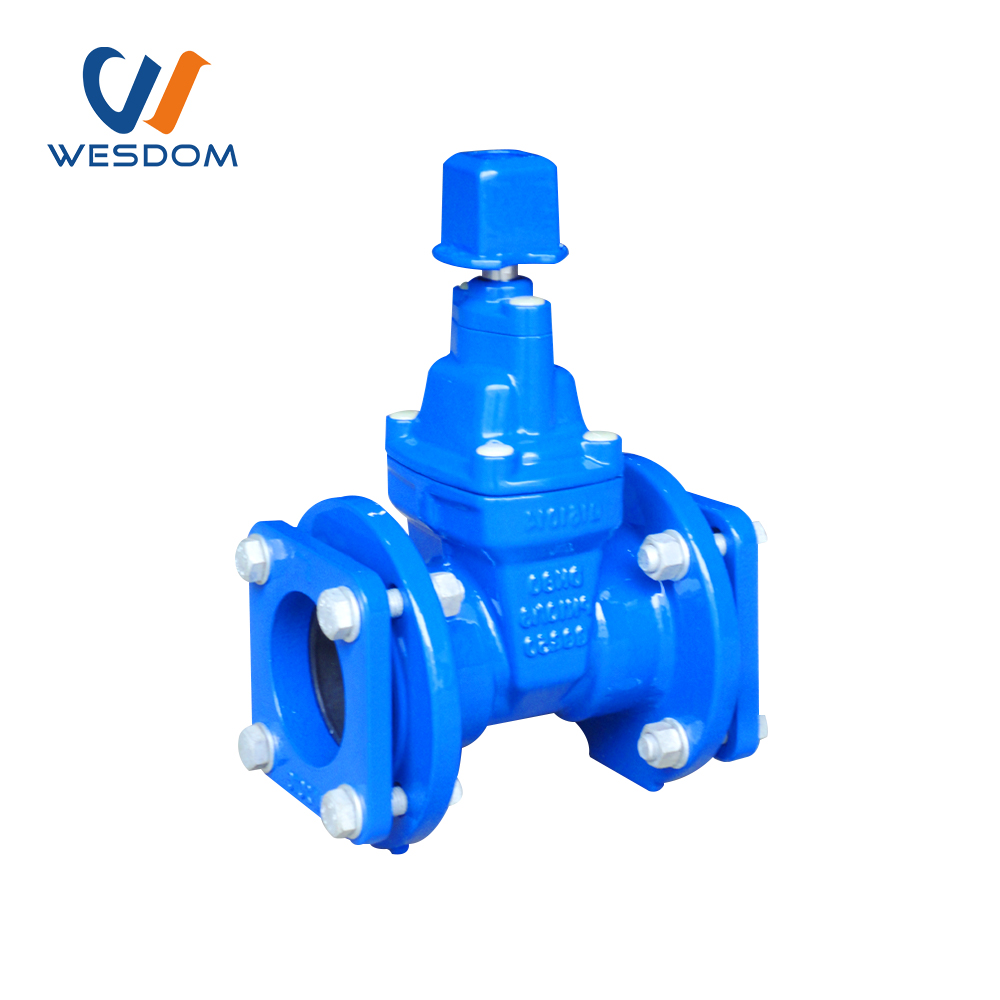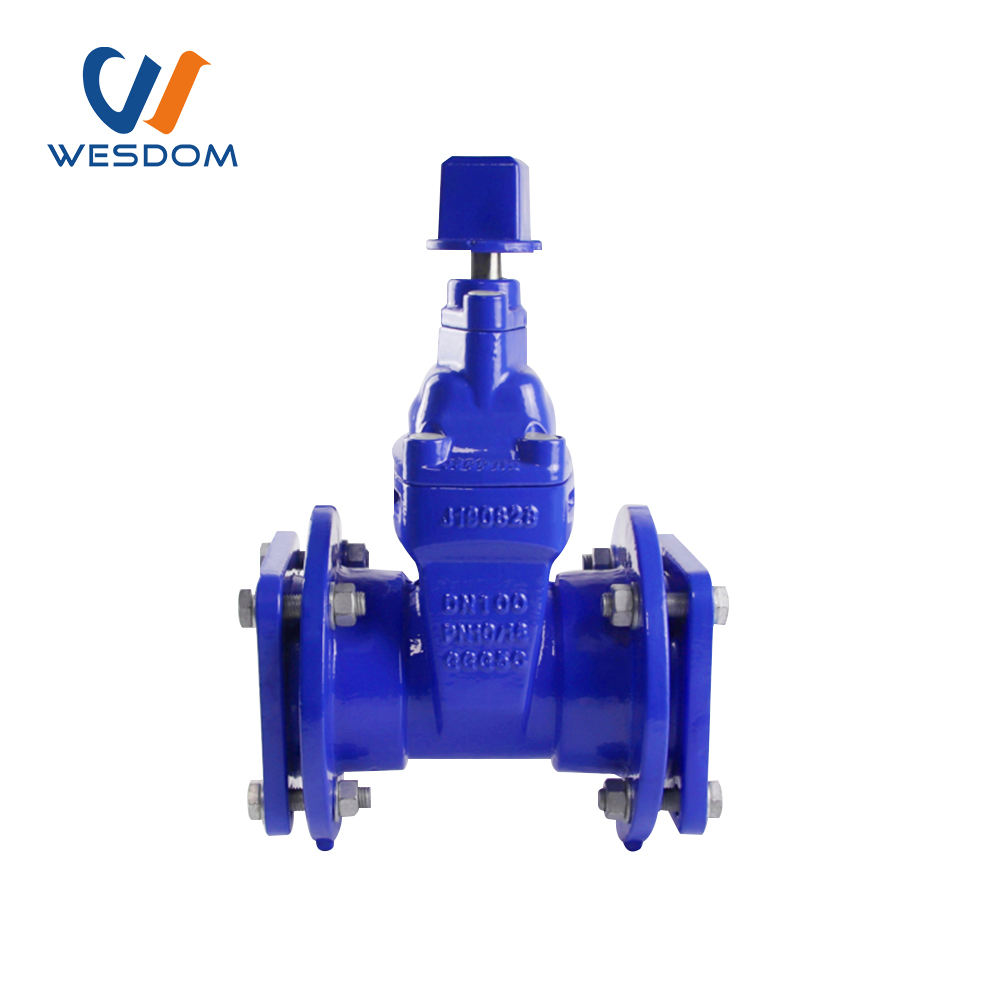 Mechanical joint resilient seated gate valve
Size: DN40-DN300
Temperature: 0-80℃
Pressure: 10/16Bar
Body Test: 15/24Bar
Tests: EN12266-1
Design: EN1171
Face to Face: EN558-1 Series 3/14/15
Operation: Handwheel / Cap
Medium: Water
Product Introduction
A mechanical joint gate valve is a type of valve that is commonly used in plumbing and industrial applications. It is designed to regulate fluid or gas flow through a pipeline by means of a gate or wedge raised or lowered by a threaded stem. The mechanical joint gate valve is typically made of cast iron or steel and is used in high pressure, high-temperature, or corrosive fluids applications. It is also commonly used in fire protection systems, water treatment plants, and municipal water supply systems. The mechanical joint gate valve is known for its durability, reliability, and ease of maintenance.
Why choose us!
WESDOM patent products, patent certification

The product side flanges comply with national, German, Russian, American, British and Japanese standards and other domestic and international standards

for multiple pressures, easy connection and wide adaptability, which can reduce the type of purchase and stock.

W

The product has an independent identity to ensure traceability

Each wesdom product has its own unique identification number, to ensure product traceability.

E

Provide material inspection report

All wesdom products can provide the material inspection report of the main parts.

S

One-stop service

One-stop service, we not only supply high quality products, also supply solutions and after-sales service.

D

WESDOM has a lot of project experience

We have a lot of project experience in countries such as Pakistan and the Philippines, WESDOM has always been noticed all over the world, and trust comes from quality.

O

WESDOM has a strict quality control system

WESDOM has a strict quality control system and before delivery, we test 100% of each product to ensure its quality, promising you a high quality product.

M
Quality Control Process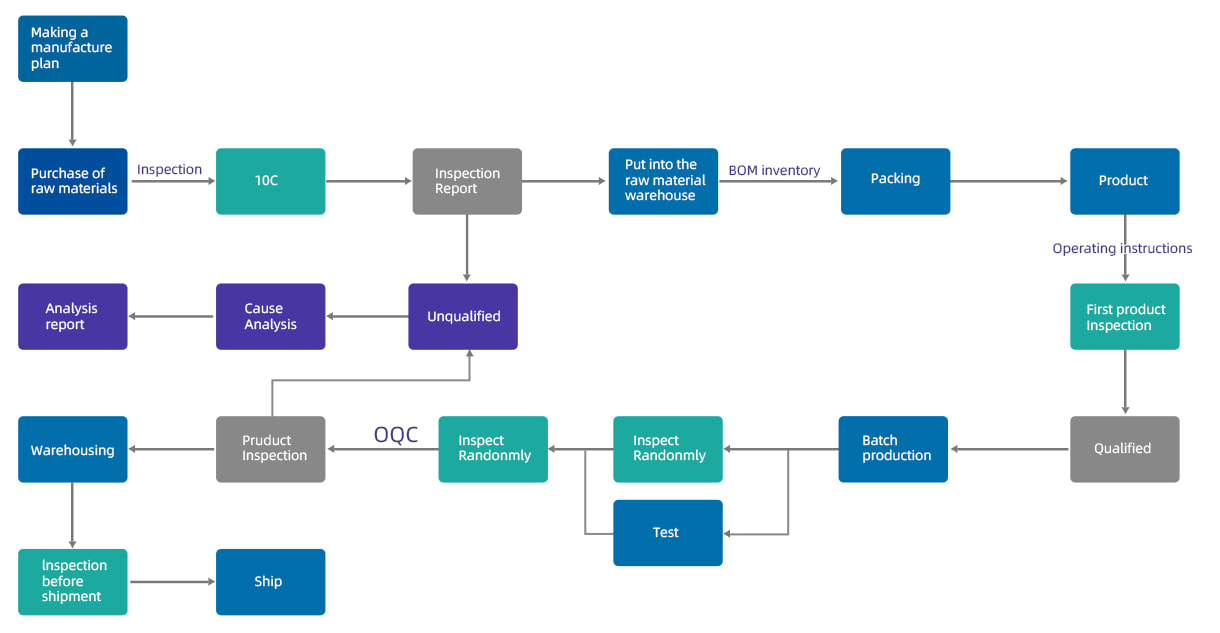 Standard Test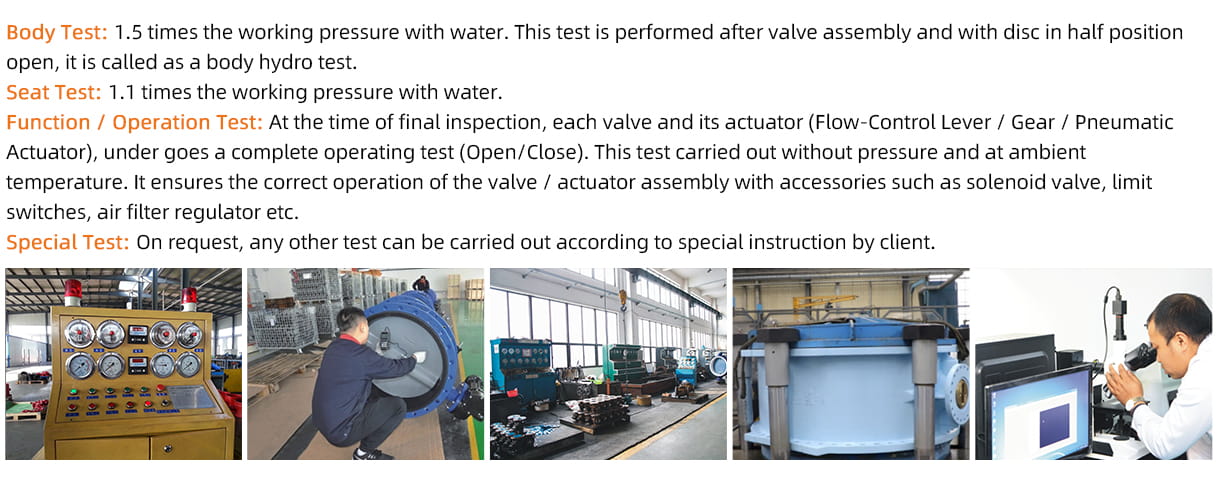 Factory Tour
WESDOM GROUP consists of 5 factories and 4 overseas branches. The five factories are mainly located in Tianjin, Hebei, Shandong, Lianyungang
and Wenzhou. The four foreign branches are located in Tanzania, Zambia, Kenya and Indonesia.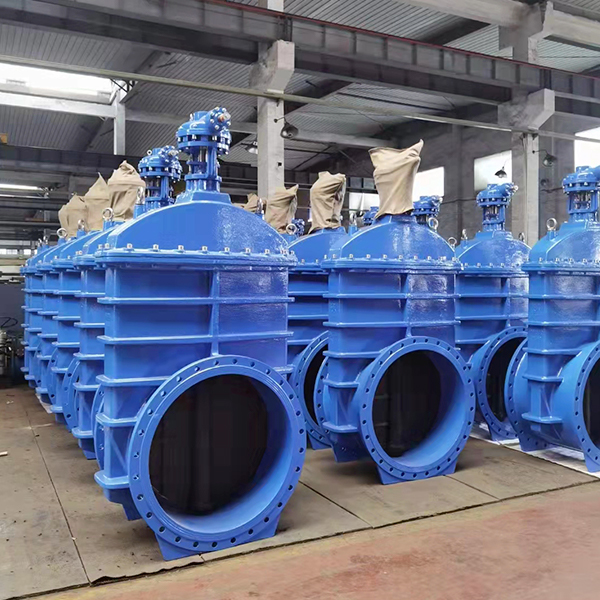 Factory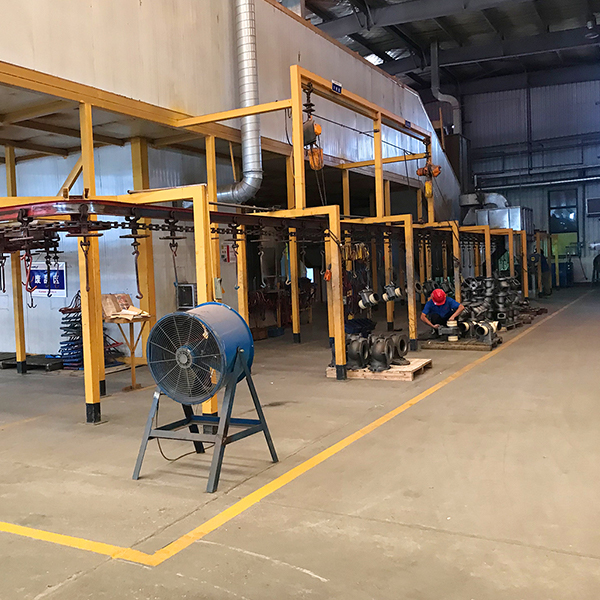 Workshop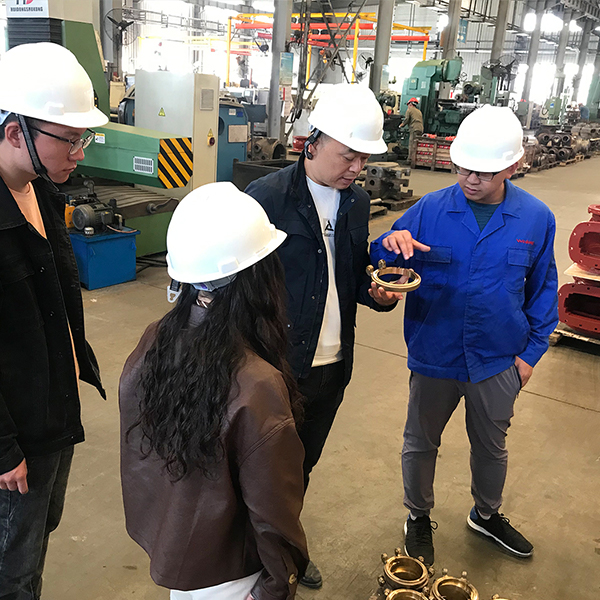 Quality inspection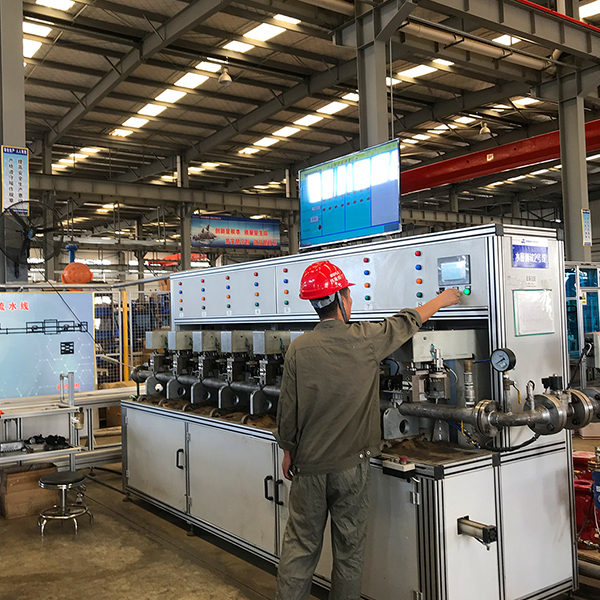 Workshop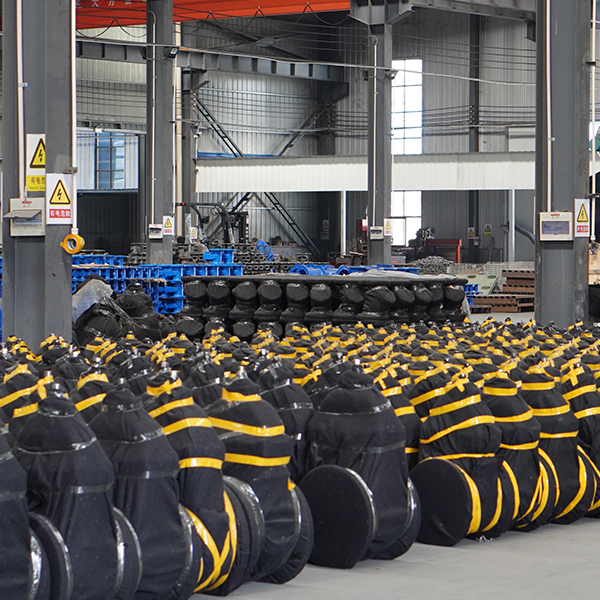 Product show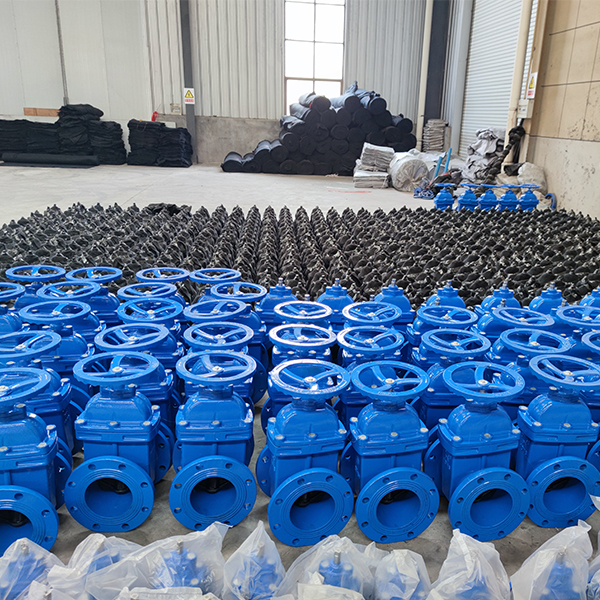 Product show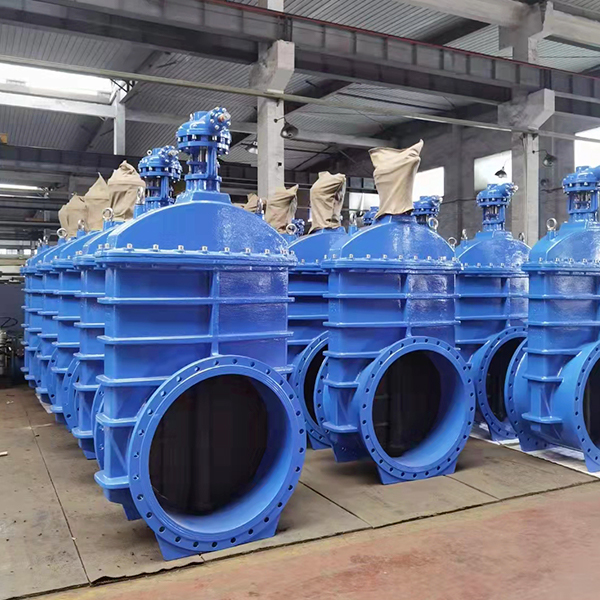 Workshop
Detailed parameters

SIZE

(DN)

D1

D2

D3

K

D

h1

L

L(Z)

H

H1

H2

B

50

69

70.6

87.3

125

165

58

178

235

215

220

275

9

65

80

81.6

98

145

185

63.5

190

238

250

250

310

10

80

96

97.6

115.8

160

200

63.5

203

260

275

275

330

12

100

116

121.2

140

185

230

63.5

229

287

320

330

380

12

150

166

171.2

194

240

285

63.5

267

325

400

405

450

17

200

231

236.2

258

295

340

63.5

292

360

495

515

550

18.5

250

286

291.2

314

370

425

63.5

330

398

590

610

645

23
Advantages of mechanical joint gate valve!
Reliability

Mechanical joint gate valves are known for their reliability and longevity. They are designed to withstand high pressures and temperatures and can operate for many years without needing repairs or maintenance.

W

Tight shut-off

Mechanical joint gate valves provide a tight shut-off, which means they can effectively stop the flow of fluids or gases in a pipeline without any leakage.

E

Low-pressure drop

These valves have a low-pressure drop, which means they do not cause significant resistance to the flow of fluids or gases in a pipeline.

S

Easy to operate

Mechanical joint gate valves are easy to operate, and their design allows for quick and easy valve opening and closing.

D

Versatility:

These valves can be used in a wide range of applications, including water treatment plants, fire protection systems, and municipal water supply systems.

O

Cost-effective

Mechanical joint gate valves are cost-effective compared to other types of valves, making them a popular choice for many industrial and plumbing applications.

At the same time, the valve body is made of ductile iron. The weight is about 20% to 30% lighter than the traditional valve. It is easy to install and

maintain and can reduce maintenance costs and time.

M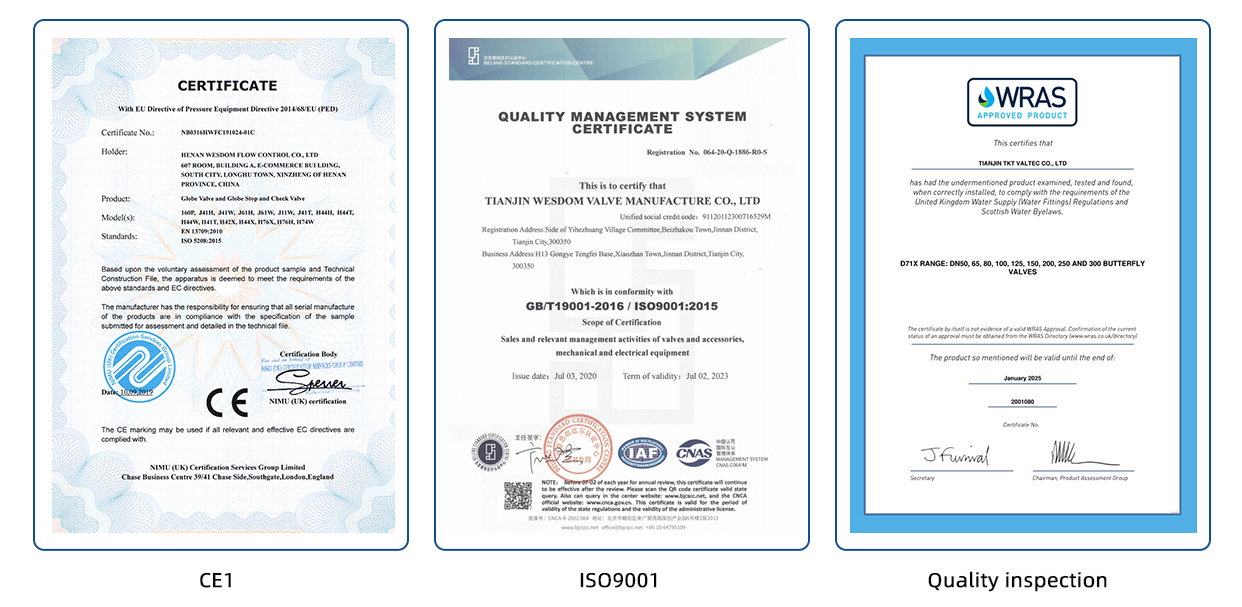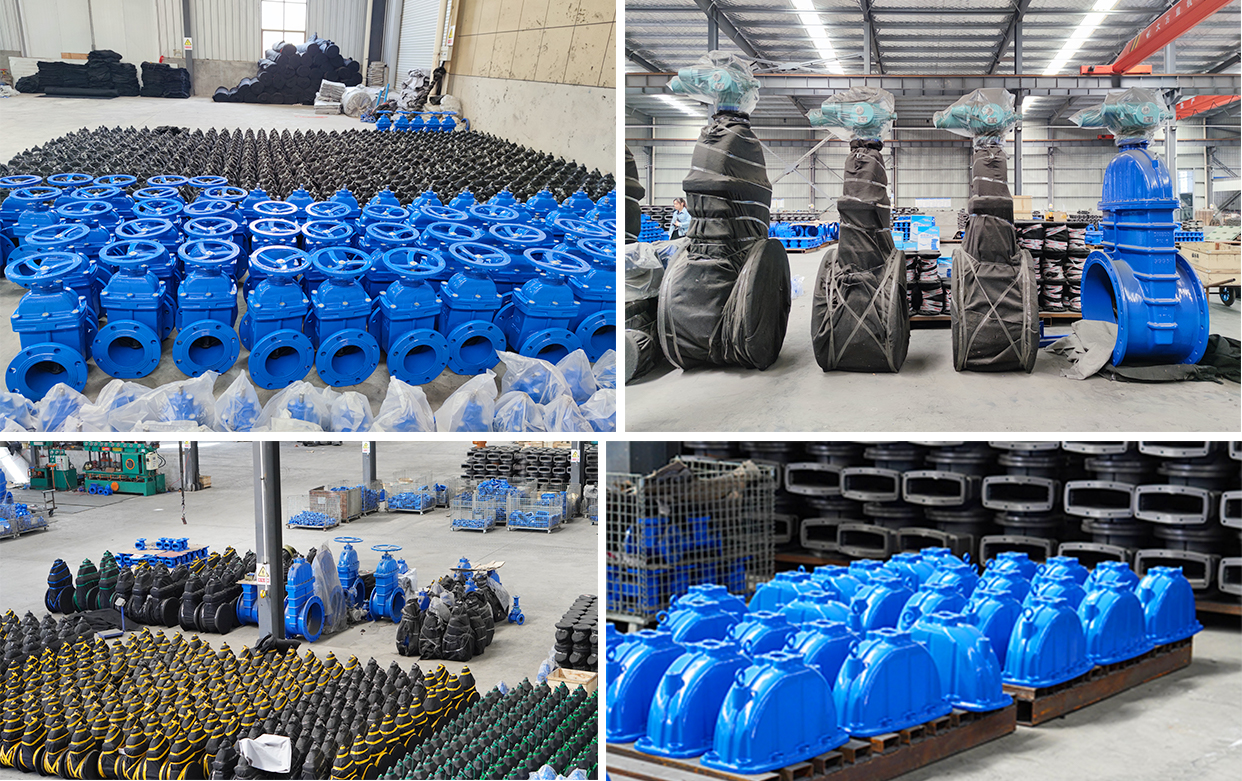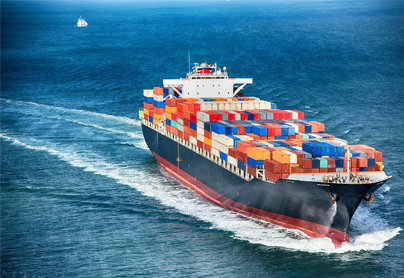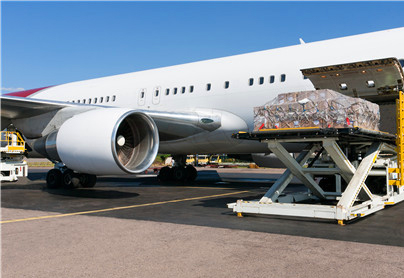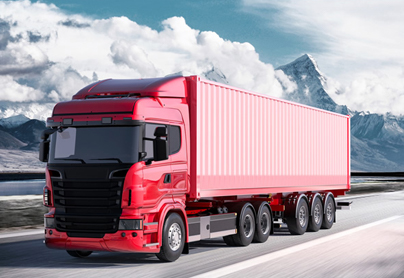 Inquiry
If you have any questions, feedback or comments, please fill out the form below and we will reply you back as soon as possible.